MOVIE
We need each other... 'The Marbles' Fantasy Team-Up Scene 3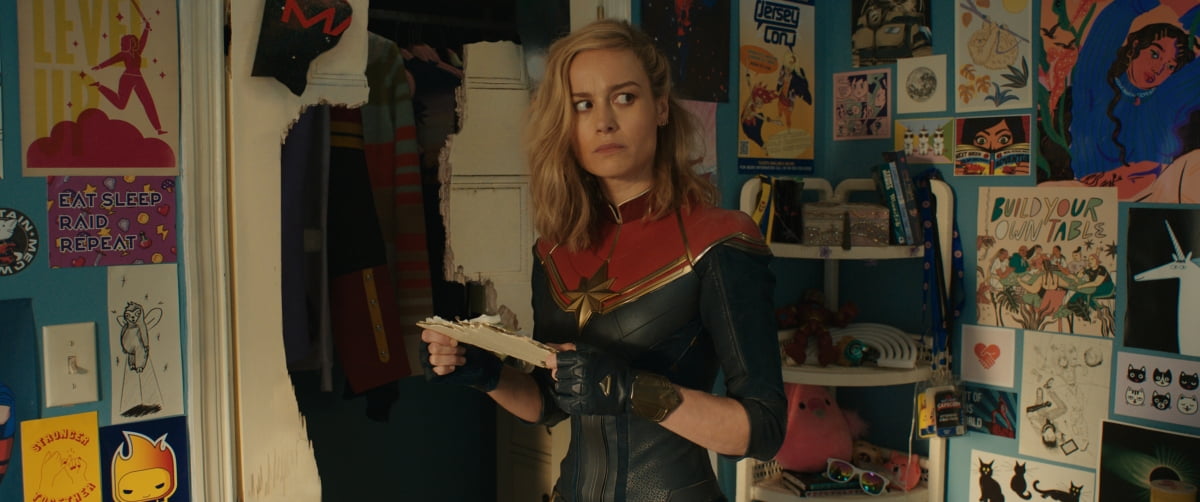 The hero action blockbuster 'The Marvels', which has consistently ranked first at the box office since its release, has revealed the BEST 3 famous team-up scenes of the three heroes with fresh switching settings.
'The Marvels' means that Captain Marvel, the hero who protects the universe, Carol Danvers (Brie Larson), falls into a crisis where her location changes with Monica Rambeau (Teyonah Parris) and Ms. Marvel Kamala Khan (Iman Bellani) every time she uses her powers. A hero action blockbuster with unexpected team play.
The three heroes realize that their positions change every time they use their abilities.
A rhythmic action scene that unfolds between Earth and a spaceship! The first famous scene is where Captain Marvel, Monica Rambeau, and Ms. Marvel first learn that their powers are intertwined due to the influence of Jump Point and 'Bangle'. Captain Marvel, who had infiltrated the Kree spaceship, Monica Rambeau, who was with Nick Fury (Samuel L. Jackson), and Ms. Marvel, who was looking at a bangle that was emitting a strange light at home, switched positions and the ensuing situation was one step ahead. It makes it unpredictable and increases the excitement of the action. Additionally, the exciting hip-hop music inserted in the background blends exquisitely with the action sequence, further maximizing the pleasure of the scene.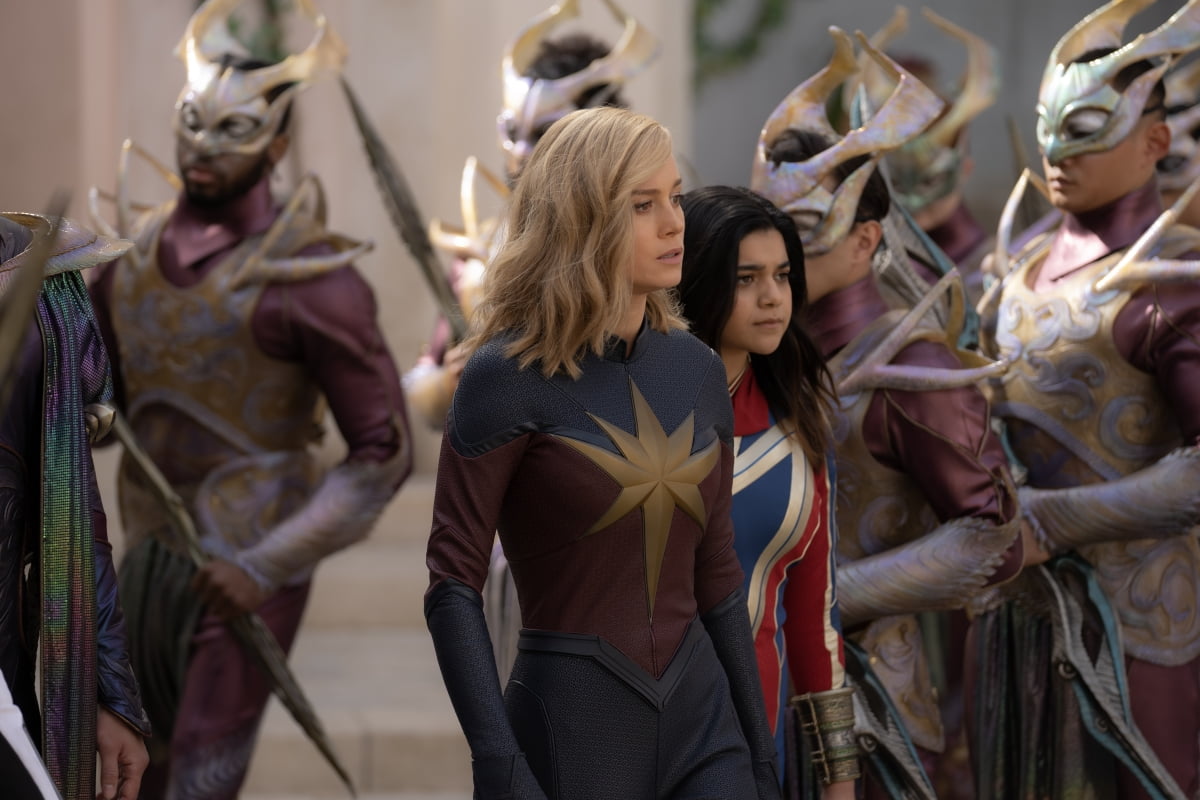 The Kree invaded the gorgeous and beautiful planet Aladna.
Three heroes who work together in battle according to their training! The three heroes, whose powers are intertwined, devise a way to use their abilities effectively to protect the planet Aladna from Dar-Ben (Jawe Ashton). Team Marvels, who have been trained to work together on Captain Marvel's spaceship, demonstrate their abilities on the planet Aladna and create action scenes on a spectacular scale. While Ms. Marvel is not using her abilities, Captain Marvel and Monica Rambeau show more advanced coordination, such as carrying out cooperative attacks together, and actions on a grand scale that only Captain Marvel can show, such as blowing up a flying spaceship or blocking a missile with her bare body, are added. It is considered a famous scene.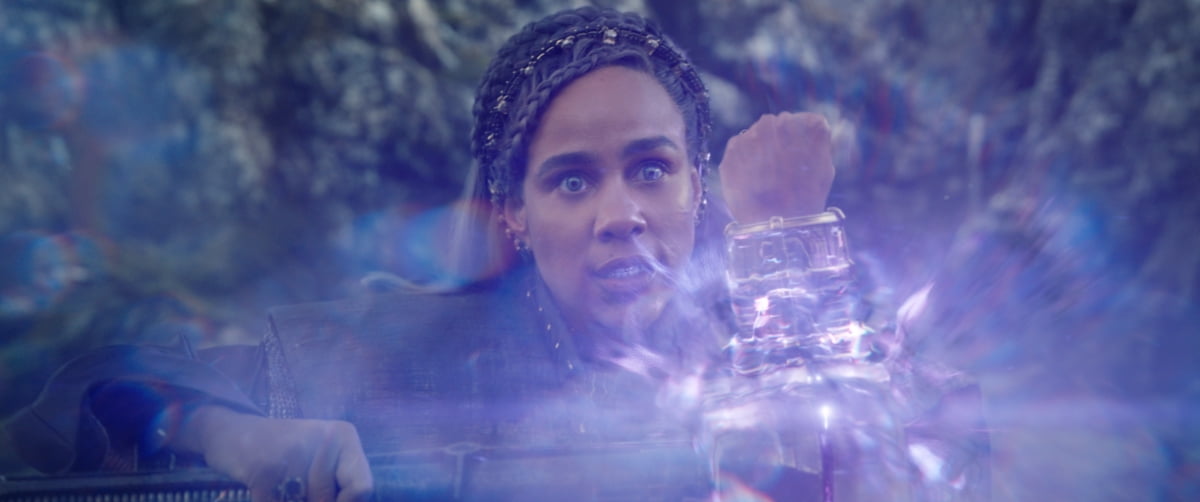 The pinnacle of switching action,

confront Dar-Ben with perfect team play!
The third famous team-up scene is an action scene that highlights the perfect team play of the three heroes who come together to stop Dar-Ben, who is trying to steal resources from other planets. The three heroes launch an all-out attack, taking advantage of their changing positions to prevent Dar-Ben from predicting his attack. The switching action, which unfolds by maximizing the characteristics of each hero's abilities, enhances the pleasure of the genre and at the same time strengthens the entertainment fun that can only be felt in action blockbusters.
'The Marbles' was released on the 8th.
Choi Ji-ye, Ten Asia Reporter wisdomart@tenasia.co.kr