MOVIE
"A perfect metaphor for the sounds of the universe" Deaf performer Evelyn Glennie participates in 'The Marbles' music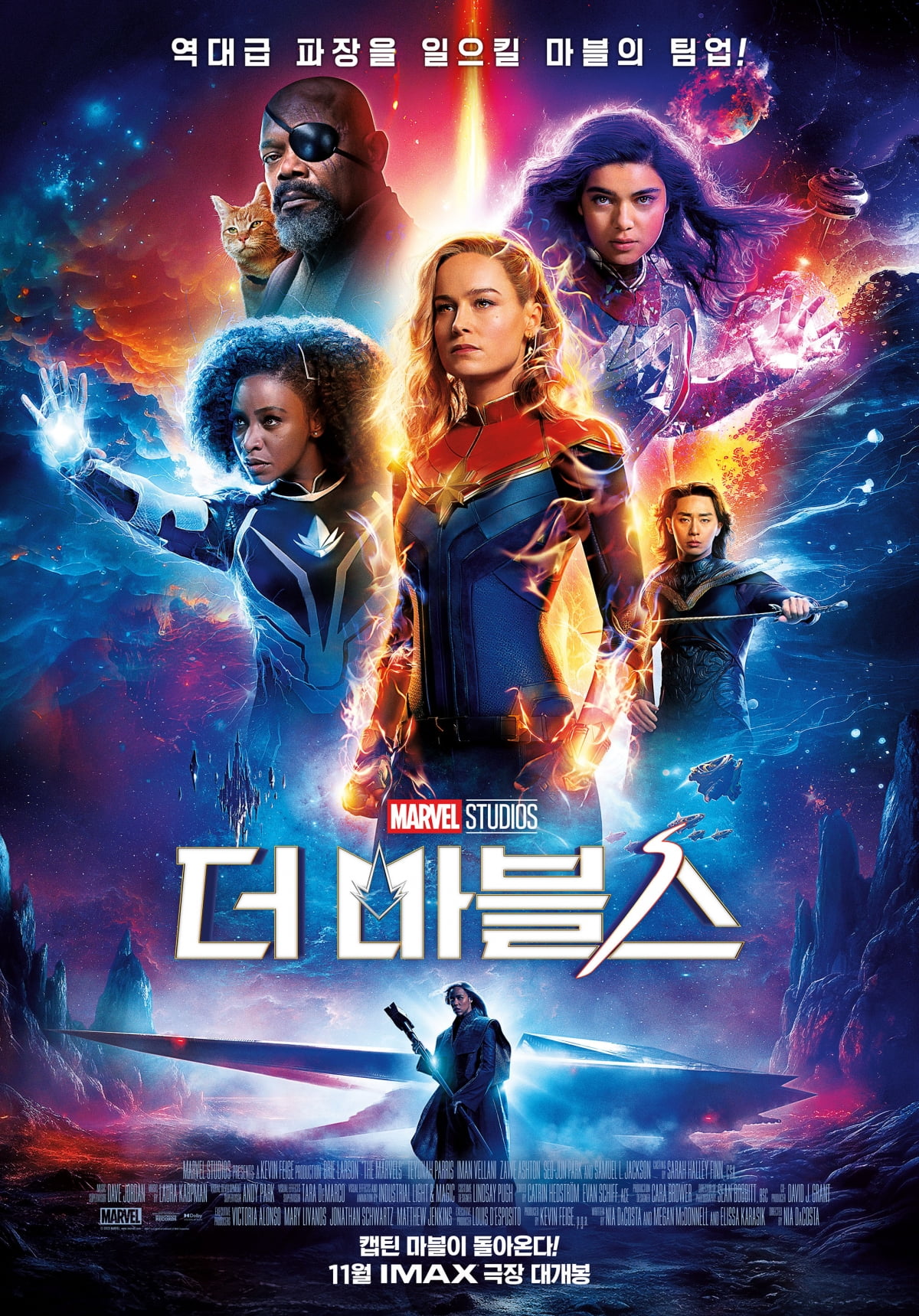 The hero action blockbuster 'The Marvels', which has consistently ranked first at the box office since its release, revealed the behind-the-scenes details of the hero and villain theme songs and overall music.
'The Marvels' means that Captain Marvel, the hero who protects the universe, Carol Danvers (Brie Larson), falls into a crisis where her location changes with Monica Rambeau (Teyonah Parris) and Ms. Marvel Kamala Khan (Iman Bellani) every time she uses her powers. A hero action blockbuster with unexpected team play.
In particular, 'The Marbles' is receiving favorable reviews for its unique music that is exquisitely combined with a pleasant atmosphere. The overall music work was for the Disney+ series 'What If…' Laura Kaufman, who was in charge of the music for '?' and 'Ms Marvel', was in charge. Laura Kaufman said of the music for 'The Marvels', "Three women come together to save the universe, so a lot happens and there's a lot of really cool interactions between them. But the three characters have different relationships, different transformations. "It is also set within a profound family story. That was also something that was very interesting to the composer." He revealed that although there are individual theme songs, he also focused on creating separate team theme songs like 'Avengers', raising expectations for high-quality music that adds to the atmosphere of the movie.
He also worked with Evelyn Glennie, a world-renowned deaf percussionist, to aurally express the vast and overwhelming universe shown in 'The Marbles'. Regarding his work with Evelyn, he said, "Evelyn hears through her body. There is no sound in the universe, she only feels vibrations, and that feels exactly like sound. I thought it was a perfect metaphor for the sound of the universe," adding to the anticipation of the auditory experience. .
Evelyn Glennie created percussion textures for him, and Laura Kaufman added vocal work. Ultimately, he recorded with a large orchestra, performing all the experimental elements he had collected so far with a traditional orchestra, creating unique music that stands out uniquely to 'The Marbles'. In the case of the unique villain Dar-Ben (Jawe Ashton), who left a deep impression on the audience, seven flutes, including a double bass flute, were used, creating an evil, low, gliding sound.
'The Marbles' was released on the 8th.
Choi Ji-ye, Ten Asia Reporter wisdomart@tenasia.co.kr