MOVIE
'Single in Seoul' Lim Soo-jung, "Lee Dong-wook is good at acting while sticking to reality... A cheerful and flexible actor" Heaps of praise
'Single in Seoul' press screening and press conference
Released on November 29th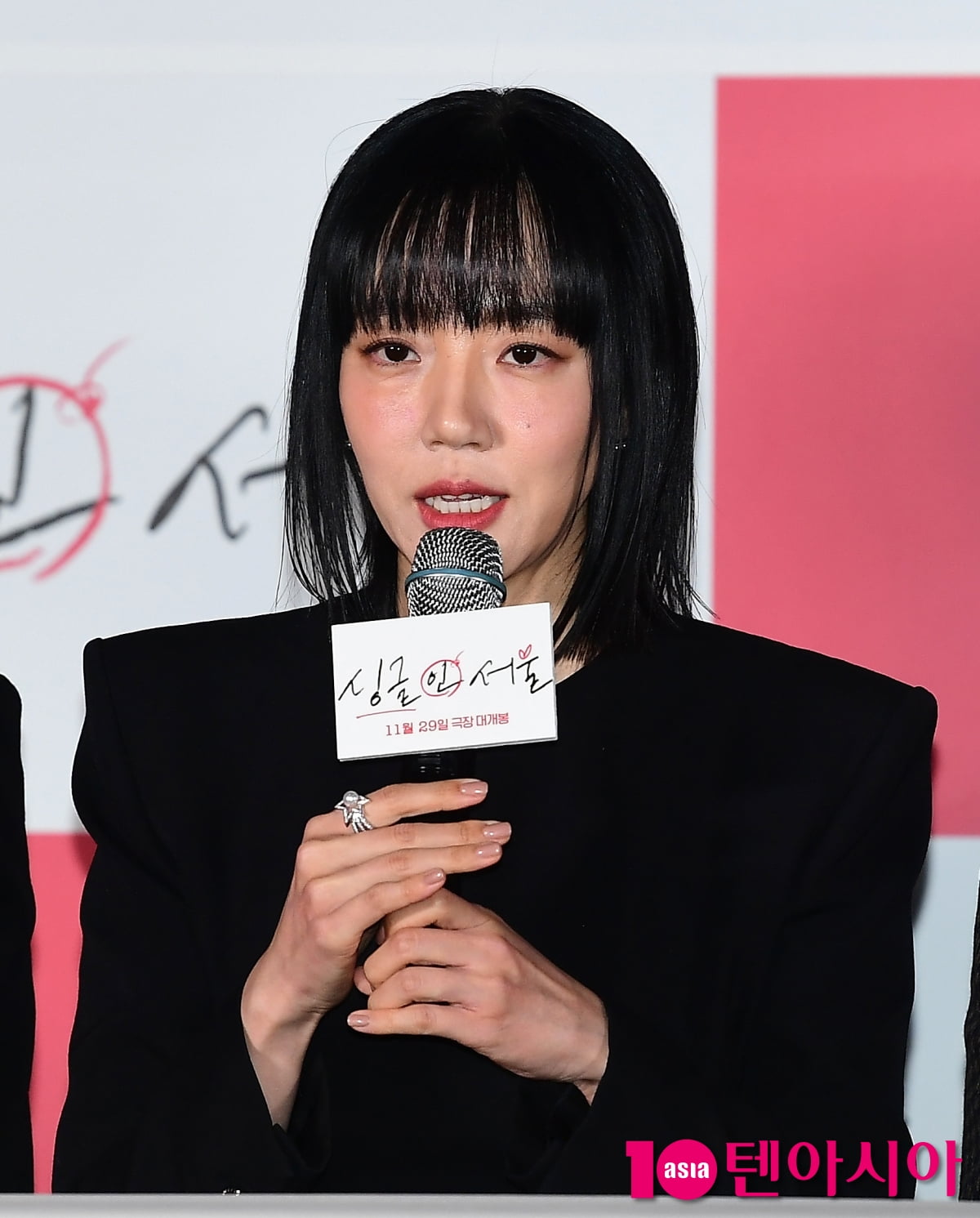 Actress Lim Soo-jung did not spare praise for Lee Dong-wook's acting spectrum.
On the afternoon of the 14th, a press preview and press conference for the movie 'Single in Seoul' (directed by Park Beom-soo) was held at the Lotte Cinema Konkuk University entrance in Gwangjin-gu, Seoul, and Lee Dong-wook, Lim Soo-jeong, Jang Hyun-seong, Kim Ji-young, Lee Mi-do, Lee Sang-i, and Ji Yi-soo were present.
On this day, Lim Soo-jung said about getting to work properly with Lee Dong-wook, "I was so good at acting that I thought I would like to work together in the next work someday, but I got the opportunity quickly through this work, so I think I was lucky as an actor." I took it off.
He said, "Personally, what I felt while working together was that actor Lee Dong-wook has a very wide spectrum. I liked genre works, fantasy, action, thriller, etc., but he was also good at acting that was attached to reality." He added, "He is a cheerful, relaxed, and flexible actor. "I felt a lot more while working together. It was really fun, and thanks to that, there was constant laughter on set," he said, drawing attention.
'Single in Seoul' is a realistic, relatable romance depicting the story of power influencer Young-ho (Lee Dong-wook), who likes to be alone, and publisher editor-in-chief Hyun-jin (Im Soo-jeong), who hates being alone, as they create a book about single life.
It will be released on the 29th.
Choi Ji-ye, Ten Asia Reporter wisdomart@tenasia.co.kr