MOVIE
'The Marvels' Brie Larson has grown up, saying, "We need each other"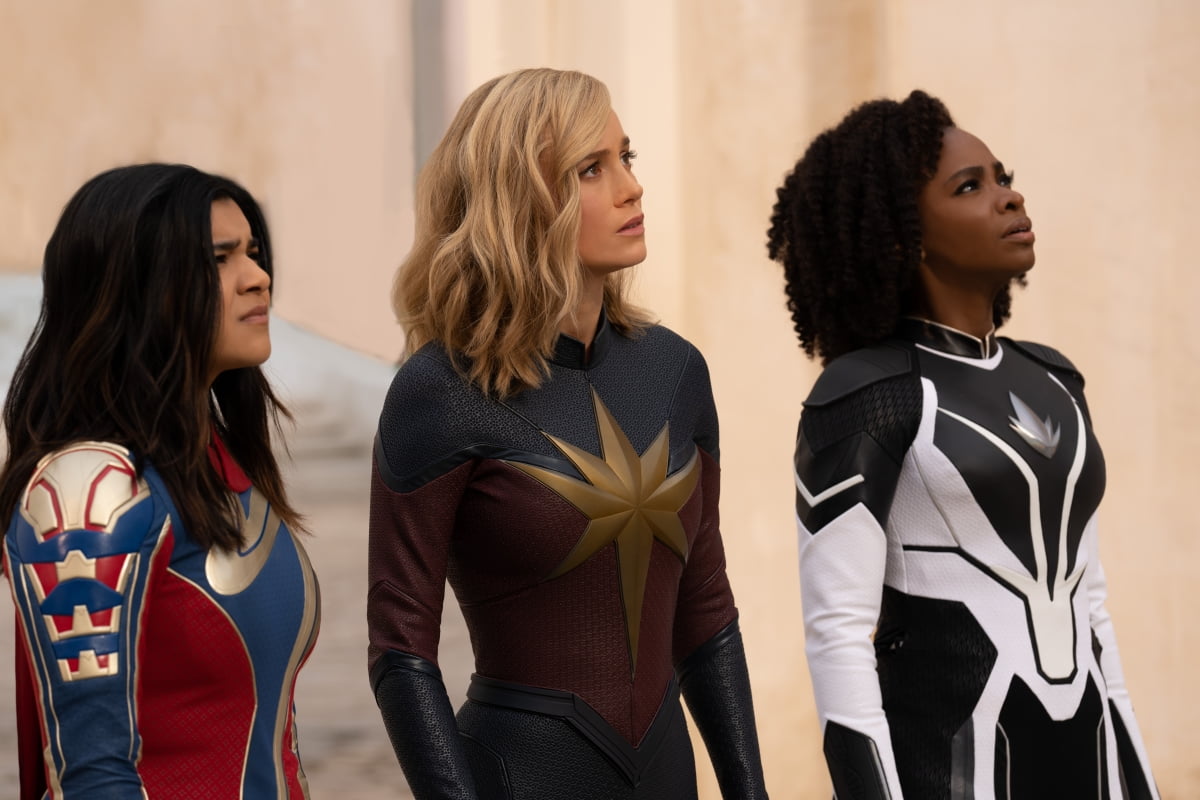 Unlike the previous film, 'The Marvels', the second story of the MCU (Marvel Cinematic Universe) superhero Captain Marvel, tells the story of the three heroes collaborating and growing together.
'Captain Marvel' garnered support and sympathy from many audiences by telling the story of Captain Marvel Carol Danvers (Brie Larson), who continues to rise again and find her identity despite all adversity. Following that, in 'The Marvels', Captain Marvel, who has continued to work alone, is expected to gain sympathy from a wider audience by foretelling the growth of overcoming crises with new colleagues.
'The Marvels' is a hero action blockbuster in which Captain Marvel, Carol Danvers, the hero who protects the universe, unexpectedly finds herself in a new team play as she falls into a crisis where she switches positions with Monica Rambeau and Ms. Marvel Kamala Khan every time she uses her abilities.
At the beginning of the movie, after learning that the three heroes are in an unexpected crisis due to their abilities intertwining, Captain Marvel stays in her spaceship, does not use her powers, and shows a self-defensive attitude.
Brie Larson, who played Captain Marvel, expressed the feelings of Carol Danvers, who always solved crises alone, saying, "Carol didn't want anyone to be in danger because of her." However, Carol Danvers soon realizes that they need each other's help to overcome this huge crisis, and that Captain Marvel's slogan 'higher, further, faster' is ultimately difficult without 'together'.
Accordingly, Brie Larson described 'The Marvels' as "a great metaphor that since we live together in this world, we need each other and we must all work together to survive" and said that 'The Marvels' is a great metaphor to convey to the audience. It creates anticipation for the message and resonance.
Director Nia DaCosta also said, "All these sets, actions, and elements of crossing galaxies were interesting parts, but the most important thing was the emotional, character-centered narrative of the three heroes," drawing attention to the growth story that the three characters will tell. .
In this way, the story expanded through 'The Marbles' will elicit deep sympathy from all generations and provide great satisfaction.
'The Marbles' will be released on November 8th.
Choi Ji-ye, Ten Asia Reporter wisdomart@tenasia.co.kr