MOVIE
The entertainment industry is in turmoil due to shock and fear after the drug gate was opened.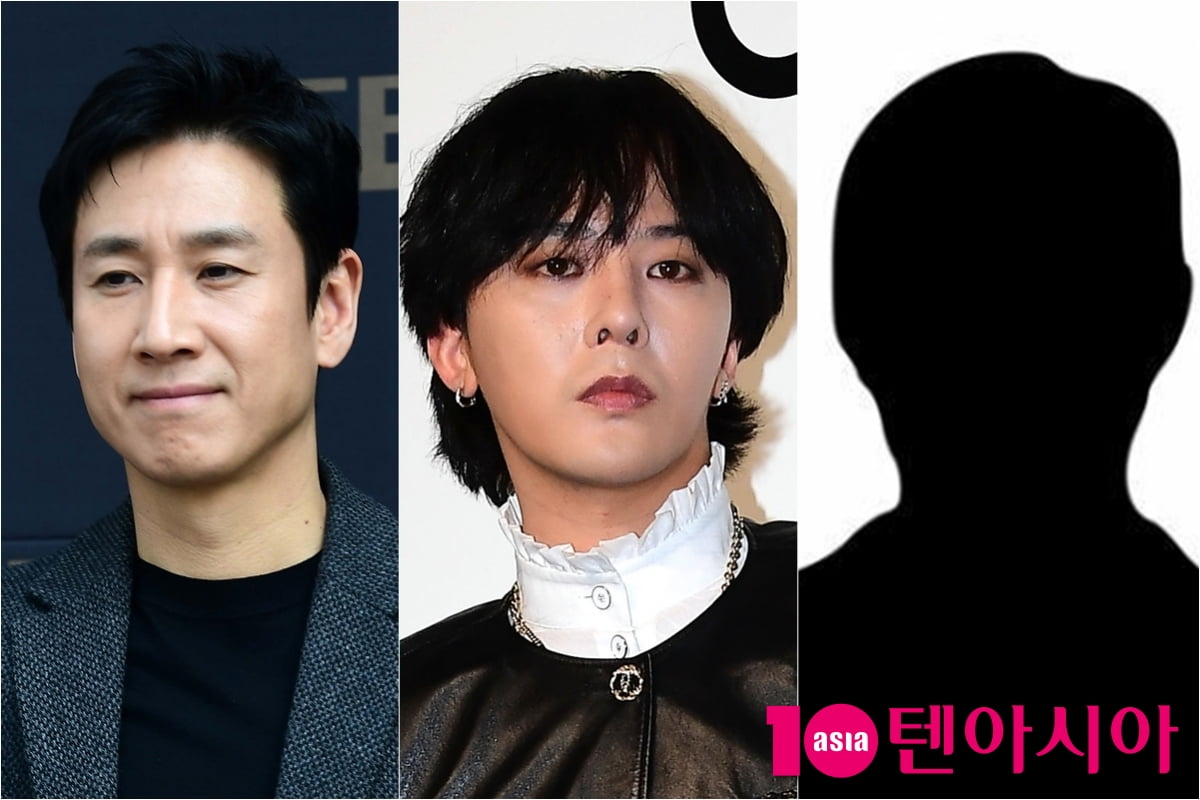 In the entertainment industry, there is a jinx called the 'November ghost story' that has been going on since the 1980s. It is said that shocking incidents in the entertainment industry occur only in November, but this year, with the drug scandal that began in late October, there is talk that it may be a precursor to the 'November ghost story'.
Actor Lee Sun-kyun (48) and group Big Bang's G-Dragon (35, real name Kwon Ji-yong) were criminally booked on drug charges, and on the 27th, the entertainment industry was in a state of confusion over whether additional suspects would be revealed ahead of the weekend.
The so-called 'entertainment drug gate', which started on the 19th with the 'internal investigation into top star L's drug charges', had a huge impact when it was revealed that the person involved was Lee Sun-kyun. The entertainment industry and the public could not hide their surprise at the news that Lee Sun-kyun, who had been an actor for a long time and had never been shy, may have dabbled in drugs.
Afterwards, the police caused a great shock by announcing that Lee Seon-gyun was booked without detention on charges of psychotropic drugs in addition to marijuana under the Narcotics Control Act. Lee Seon-gyun's legal status was changed from an internal affairs officer to a suspect. Seon-gyun Lee is suspected of taking drugs with Mr. A (29, female), the manager of an entertainment establishment, at his home. At the same time, Lee Seon-gyun also filed a lawsuit against Mr. A for blackmail, claiming that he received continuous threats and was defrauded of 350 million won.
In addition, Lee Sun-kyun's drug case had even greater repercussions as it was reported that actor Park Yoo-chun from the group JYJ, singer B.I from the group Big Bang's top-icon, Hwang, a third-generation chaebol who made an uproar in the entertainment industry on suspicion of drug use, and Mr. Han, a former trainee, were involved. A former broadcaster-turned-composer who was Han's former lover was also mentioned as an internal messenger.
Meanwhile, rumors were flying around in the entertainment industry. There were also unconfirmed rumors, including those related to Lee Sun-kyun's wife, actress Jeon Hye-jin, and actor Yoo Ah-in, and that the other internal victims were two famous female singers.
Then, on the 25th, it was reported that G-Dragon was also booked on drug charges, and the entertainment industry once again froze. It was shocking news to fans who were anticipating the comeback of G-Dragon, the leader of Big Bang, the leader of K-pop. In addition, the fact that G-Dragon showed symptoms typical of drug addicts, such as not being able to speak a single sentence smoothly and speaking in gibberish during a video interview a year ago, was brought to light, causing regret.
On the 26th, the police announced that they had booked Mr. B, the doctor who gave drugs to Lee Sun-kyun and G-Dragon, without detention on charges of violating the Narcotics Management Act and were investigating. In the process of interrogating Mr. A, the manager of the entertainment establishment, the police discovered suspicions about Lee Sun-kyun and G-Dragon, and also identified Mr. A, the doctor who supplied drugs to them. Police believe that Mr. A supplied drugs to Lee Sun-kyun and G-Dragon without receiving compensation.
At this point, it was revealed that the Gangnam membership entertainment establishment targeting high-income earners that Lee Sun-kyun and G-Dragon frequented was a hotbed of drug crime, raising voices calling for a thorough crackdown by the relevant authorities. Accordingly, voices are emerging that the investigative authorities should not only investigate drug suspects such as Lee Sun-kyun and G-Dragon, but should also crack down on entertainment establishments, which are hotbeds of drug crime, and communicate drug crimes one by one.
At the same time, the list of celebrities and rumors that sparked the drug gate are spreading rapidly even at this time, creating a chaotic atmosphere. Regarding this, an official said, "Just hearing the phone ring makes my heart pound," and added, "We are paying close attention to see if any drug rumors related to our celebrities have spread." He added, "The entertainment industry itself is in a state of extreme tension as we don't know when a drug celebrity will explode."
As the drug-related investigation continues, it is expected that it will be difficult to pass quietly through the end of this year. As we go through difficult economic times, it is unfortunate that even celebrities who bring joy to the public only deliver gloomy news.
Choi Ji-ye, Ten Asia Reporter wisdomart@tenasia.co.kr