MOVIE
Jeong Ji-young and Sol Kyeong-gu's 'Boys' opens on November 1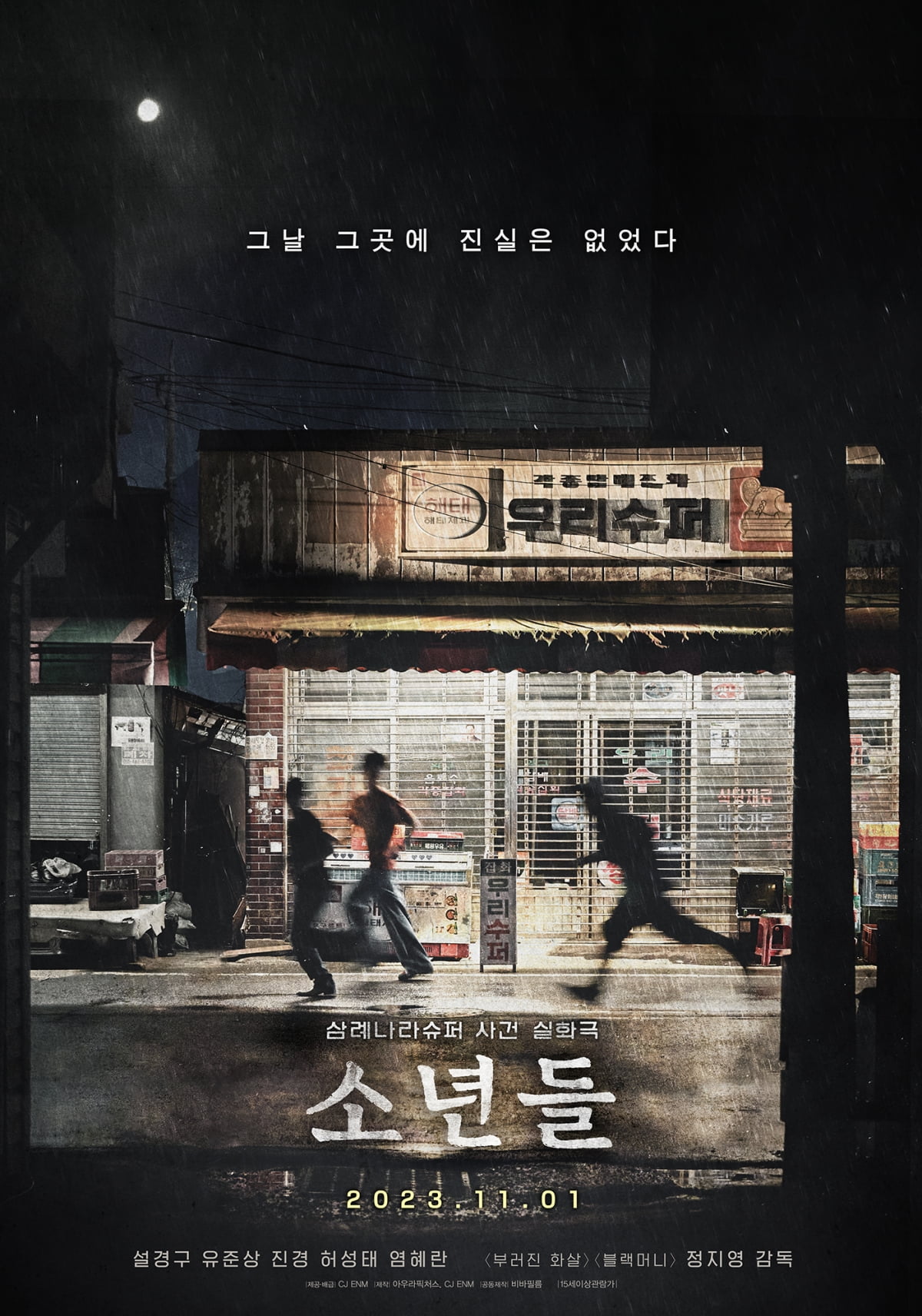 'Broken Arrow' and 'Black Money' director Jeong Ji-young's new film 'Boys' has confirmed its release on November 1.
'Boys' is the story of the boys who were identified as the culprits of a robbery and murder case that occurred at a supermarket in a small local town, the detective who reinvestigated the case, and the people surrounding them.
The first poster for 'Boys' released on the 20th catches the eye with the dynamic silhouette of three people running in front of Woori Supermarket with its shutters tightly closed under the light of street lights on a dark night. While arousing curiosity about what really happened that night at Woori Supermarket, which went from an everyday space to a crime scene overnight, the copy 'There was no truth there that day' immediately pointed out the 3 neighborhood boys who were arrested as the culprits. It foreshadows the truth about humanity and the difficult situation that will unfold before them.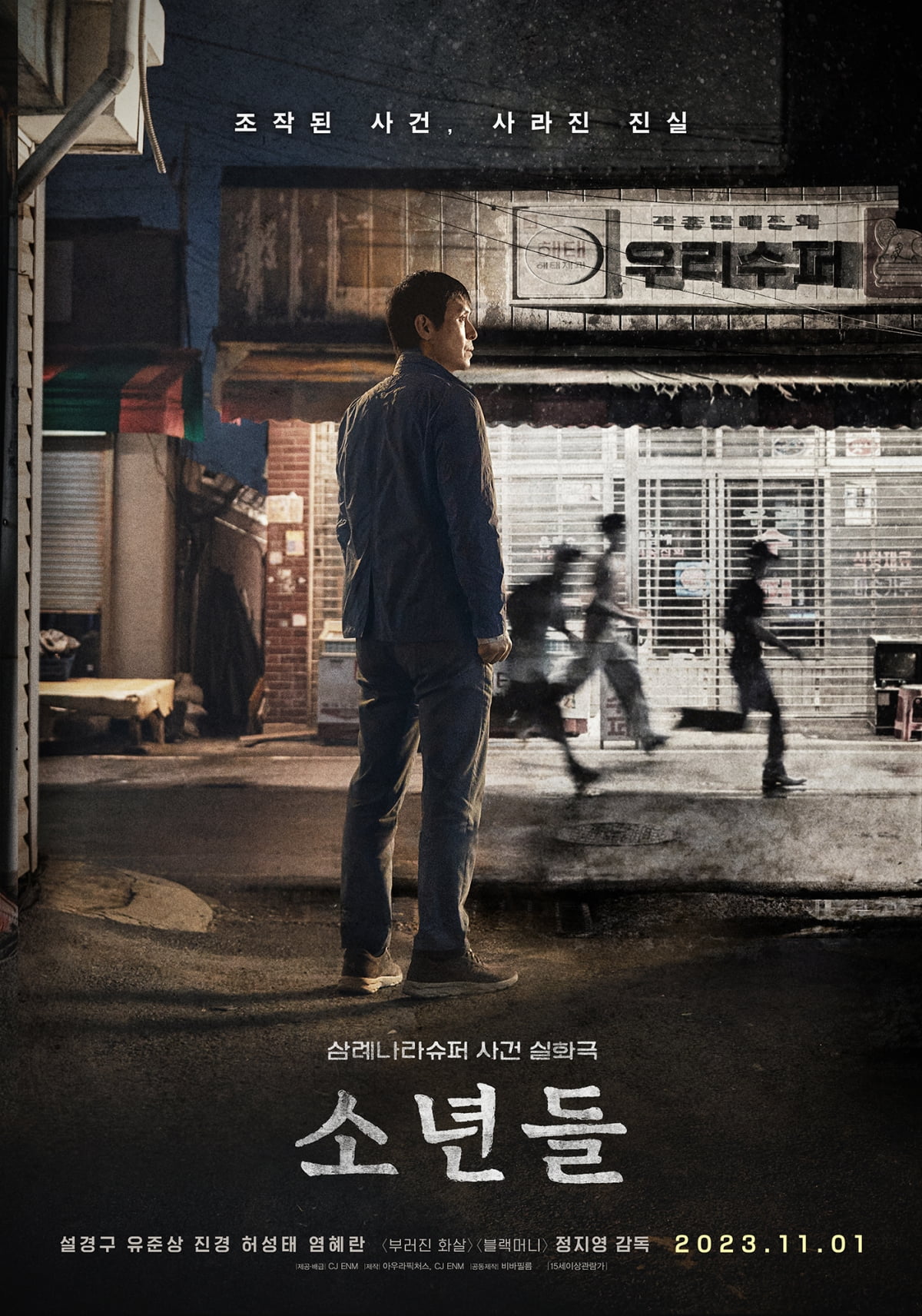 The second poster shows Hwang Jun-cheol (Sol Kyeong-gu), the head of the Wan Joo-seo investigation team, who began reinvestigating the Woori Super robbery murder case, suspecting the existence of the real culprit. In the past, the silhouettes of boys running in front of Woori Super pass by Hwang Ban-jang, who is examining the scene of the incident. The copy of 'Fabricated Case, Lost Truth' along with the appearance of Hwang Ban-jang deep in thought raise curiosity about the full story of the fabricated case that Hwang Ban-jang will uncover through reinvestigation.
'Boys', a new film by director Jeong Ji-young, a renowned director in the Korean film industry who celebrates his 40th anniversary this year, is a true story dramatized with a motif from the 1999 Samryenara Super incident. It is the finale of the so-called true story trilogy, following 'Broken Arrow' (2012), a true-crime legal drama that highlights the 2007 crossbow terror incident, and 'Black Money' (2019), a true-crime financial crime drama that explores the 2003 Korea Exchange Bank sale case at a low price.
Including the talented actor Sol Kyeong-gu, veteran actor Yoo Jun-sang who works in movies, dramas, and musicals, talented actor Jin Kyung with perfect character portrayal, popular actor Heo Seong-tae with a wide acting spectrum, and Yeom Hye-ran, an irreplaceable actor with a strong presence. Actors you can trust and watch appeared.
Choi Ji-ye, Ten Asia Reporter wisdomart@tenasia.co.kr