MOVIE
Ryu Seung-ryong and Song Hye-kyo nominated for ACA&GOA Best Actor and Actress Award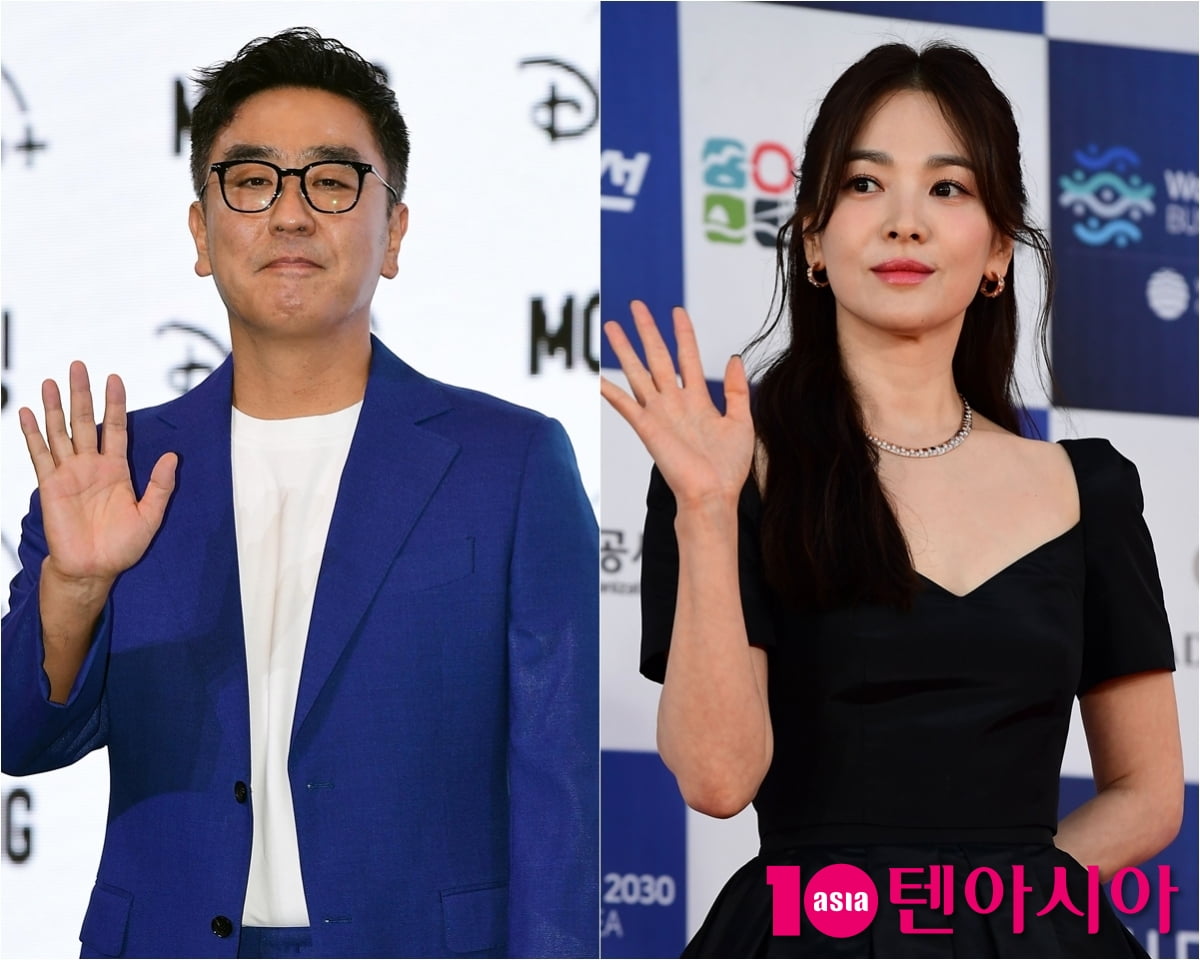 The 2023 Asia Contents Awards & Global OTT Awards announced a total of 10 candidates for competition on the 12th, raising expectations by expanding the category from content across Asia to content around the world.
The 2023 Asia Content Awards & Global OTT Awards are awards ceremonies targeting excellent TV, OTT, and online content from around the world. The Asia Contents Awards, newly established in 2019, will be newly introduced this year as the 2023 Asia Contents Awards & Global OTT Awards in collaboration with the International OTT Festival, co-hosted by the Ministry of Science and ICT and Busan Metropolitan City.
While the target area for content nominations expanded from Asia to the global stage and garnered attention, the number of submitted content also increased by more than 50 compared to the previous year, with a total of 215 pieces of content from 18 countries being received this year, proving high interest.
In addition, the awards category will be expanded from the existing 12 categories to 17 categories, expanding the scope of awards not only to content and artists but also to content platforms such as OTT. It consists of 10 competitive categories, including Best Reality/Variety, which are newly established in addition to existing award categories such as Best Creative, Main/Supporting Actor, and 7 invitational categories, including Achievement Awards and Popularity Awards.
In the Best Creative category, many well-made works that received enthusiastic responses from around the world were selected. Korean content such as 'The Glory', 'Moving', and 'Little Women', which achieved global box office success with both artistic value and topicality, as well as the spy thriller drama 'Lioness: Special Operations Team' starring Zoe Saldana and Leisla de Oliveira, The selection of outstanding works, including the mystery family drama 'The Perfect Season', which scored over 9 points on a Chinese rating site, is attracting attention.
Works from various countries are nominated in the Best OTT Original and Best Asian TV Series categories, providing a glimpse into the current state of series production actively being produced around the world. In the Best OTT Original category, 'Gwangpyo', 'Let's Be Rich', 'Weak Hero Class 1', 'Inseonjiin: Wave Makers', and 'Detective' were selected, and in the Best Asian TV Series category, 'Black Madang' , 'Namnam', 'Delight', 'Taiwan Crime Stories', and 'Scoop' were nominated.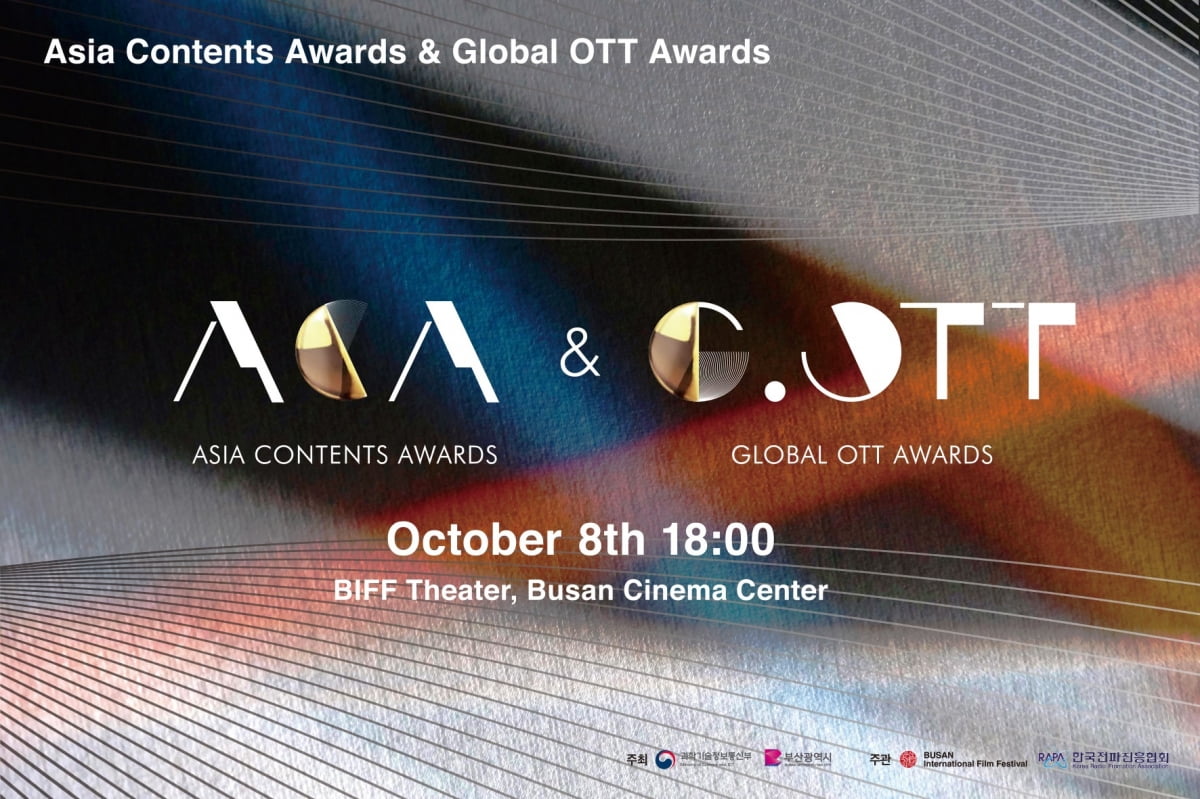 The Best Reality/Variety category, newly established this year, attracts attention as works from a variety of genres, including comedy shows, survival, and sports documentaries, were selected. 'SNL Korea Season 3&4', 'Festival in Vietnam', 'Our Game: LG Twins', 'Jessica Soho: One Heart, Wound of Anguish', 'Food Chronicle', 'Bloody Game 2', 'Physical: 100' 'This competition is held.
A fierce competition is expected in the Best Actor category, as many actors recognized for their outstanding acting skills have been selected. Nominees in the male category for Best Leading Actor include Yuya Yagira for 'Gannibal', Nat Kitcharit for 'Delight', Fan Wei for 'Unstoppable Season', Ryu Seung-ryong for 'Moving', Arjo Ataide for 'The Catlea Murderer', Takeru Sato of 'First Love Hatsukoi' was selected. In the female category for Best Leading Actress, Song Hye-kyo for 'The Glory', Zoe Saldana for 'Lioness: Special Ops Team', Rebecca Lim for 'The Third Revenge', Karishma Tana for 'Scoop', and Emily Chan for 'Patient'. These candidates were listed side by side.
In addition, Nichkhun Horvechkul of 'Rainbow', Sometani Shota of 'Rikishi', Jo Woo-jin of 'Suriname', and Xue Xiling of 'Taiwan Crime Stories' were selected for the male supporting actor category, while the female supporting actor category was selected Lim Ji-yeon of 'The Glory', Shalett Washita Hermenau of 'Delete', Shiori Kutsuna of 'Rikishi', Buffy Chen of 'Inseonjiin: Wave Makers', and Kyung Soo-jin of 'Detective' were nominated.
The Rookie Award category, which has clearly left an impression on the public with its impressive acting this year, also attracts attention. In the Best New Actor Male category, the nominees were Pruditchai Ruyaipupan for 'Only I Need to Be Happy', Junhwi Moon for 'Germany's Fairy Tale', Jeongha Lee for 'Moving', and Jihoon Park for 'Weak Hero Class 1', while in the Best New Actor Award for Female Category, ' Genie Chang of 'Last Madame: Sisters of the Night', Lee Gengshi of 'All Seasons', Go Yun-jeong of 'Moving', Panthira Pipityakon of 'Let's Become Rich Once', and Rikako Yagi of 'First Love Hatsukoi'. was selected.
All of the judges said, "There was the pain of having to give up many great works in the process of condensing about 30 shortlisted works out of over 200. This year, global OTT platforms such as Netflix and Disney Plus continued to be strong. Meanwhile, the judging "We made careful efforts to ensure that we did not lose the balance with the brilliant local content from each Asian country," he said.
The 2023 Asia Contents Awards & Global OTT Awards are scheduled to be held at the Busan Cinema Center at 6 p.m. on October 8.
Choi Ji-ye, Ten Asia Reporter wisdomart@tenasia.co.kr