MOVIE
'Oppenheimer' 22nd day at the top, Jung Yu-mi and Lee Seon-kyun's 'Sleep' opens today
September 5th box office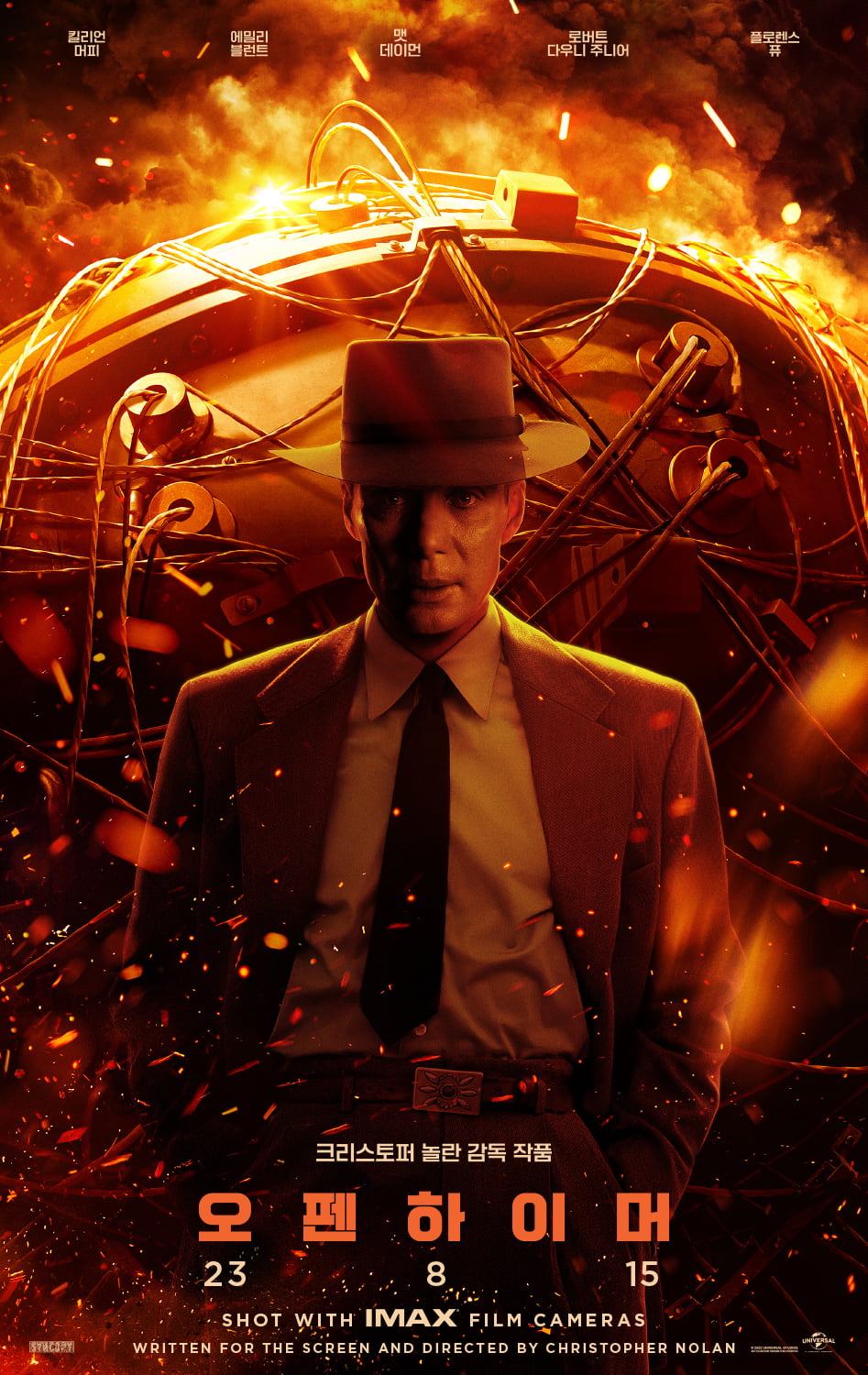 While the movie 'Oppenheimer' has been holding the top spot at the box office for 22 days since its release, 'Sleep' (directed by Jae-seon Yoo) starring actors Yu-mi Jeong and Seon-kyun Lee will be released on the 6th.
According to the box office of the Korean Film Council's integrated computer network for movie theater admissions on the 5th, 'Oppenheimer' (directed by Christopher Nolan) attracted 22,406 audiences on this day, recording a cumulative audience of 2,821,604.
'Oppenheimer' is director Christopher Nolan's new film about the nuclear development project of a genius scientist who must take the risk of destroying the world in order to save it. It surpassed 2 million viewers on the 26th of last month. In the beginning, it attracted audiences faster than director Nolan's 'Inception' and 'The Dark Knight', but the pace of the second half was slow due to the long running time of 3 hours and the difficult development of the story.
Second place 'Target' (directed by Park Hee-gon) attracted 20,047 people. The cumulative number of viewers is 301,652. 'Target' is a suspenseful thriller that unfolds in the daily life of Soo-hyeon, who becomes the target of a crime through second-hand trading, and is drawing interest by depicting realistic fears that can happen to anyone.
'Sweet Water: 7510' (directed by Lee Han) is in third place. It mobilized 16,629 audiences, recording a cumulative audience of 1,151,640. 'Sweet Water: 7510' tells the story of Chi-ho (Yoo Hae-jin), a genius confectionery researcher who knows nothing but sweets, and how the taste of life changes when he meets Il-yeong (Kim Hee-seon), a worldly positive person who only knows how to go straight. 'Sweet and Spicy', known as a well-made romantic comedy, is quietly and steadily attracting audiences.
4th place 'Concrete Utopia' (director Eom Tae-hwa) attracted 15,402 viewers and recorded a cumulative audience of 3,645,269. 'Concrete Utopia' is a disaster drama that tells the story of Seoul, which has been devastated by a major earthquake, with survivors gathering in the only remaining palace apartment. 'Concrete Utopia' was evaluated as both artistic and popular and was selected as a Korean film entry in the International Feature Film category at the 96th Academy Awards.
'Smuggling' (directed by Ryu Seung-wan), which broke the 5 million mark, ranked 5th with 6,689 viewers, bringing the cumulative number of viewers to 5,085,675. 'Smuggling' is a maritime crime activity in which people who make a living by salvaging daily necessities thrown into the sea are caught up in the events of their lives.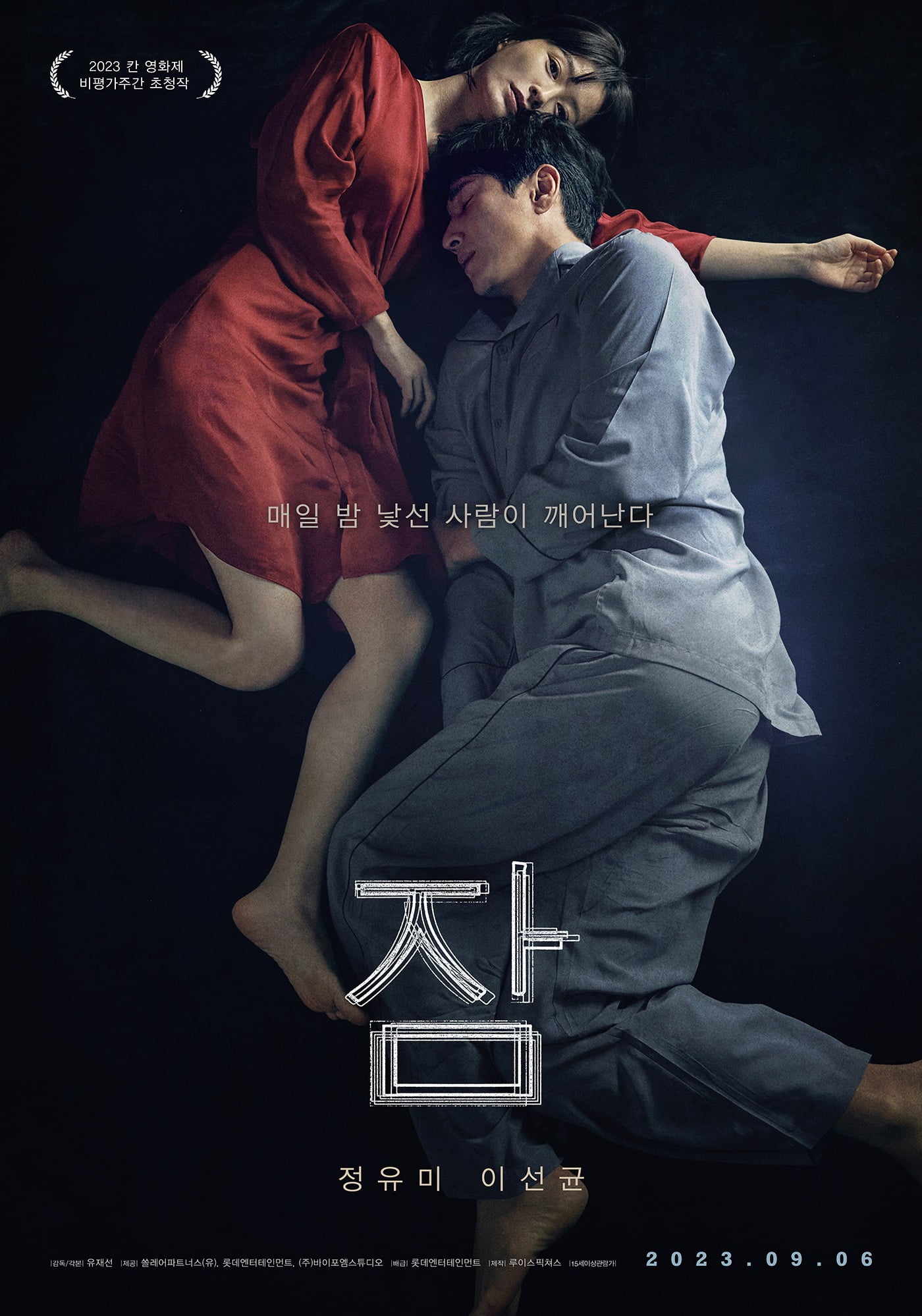 Meanwhile, 'Sleep', which is being released on this day, is a movie that depicts the story of a happy newlywed couple, Hyun-soo and Su-jin, as they struggle to unravel the mystery of husband Hyun-su's strange behavior while sleeping, which haunts them like a nightmare, and the secret of the terrible fear that begins the moment they fall asleep. This is director Yoo Jae-seon's debut film, known as 'Bong Joon-ho Kid', and it attracted a lot of attention by being invited to the Cannes Film Festival even before its domestic release. Regarding this movie, Director Bong praised it as "the most unique horror movie I've seen in the last 10 years" and also praised the acting of Jung Yu-mi and Lee Sun-kyun.
Choi Ji-ye, Ten Asia Reporter wisdomart@tenasia.co.kr