MOVIE
Choo Seong-hoon, "I'm still scared of the scene where I got hit with a golf club."
'Family Glory: Returns' production briefing session
Directed by Jeong Tae-won and Jong Yong-ki, released on the 21st.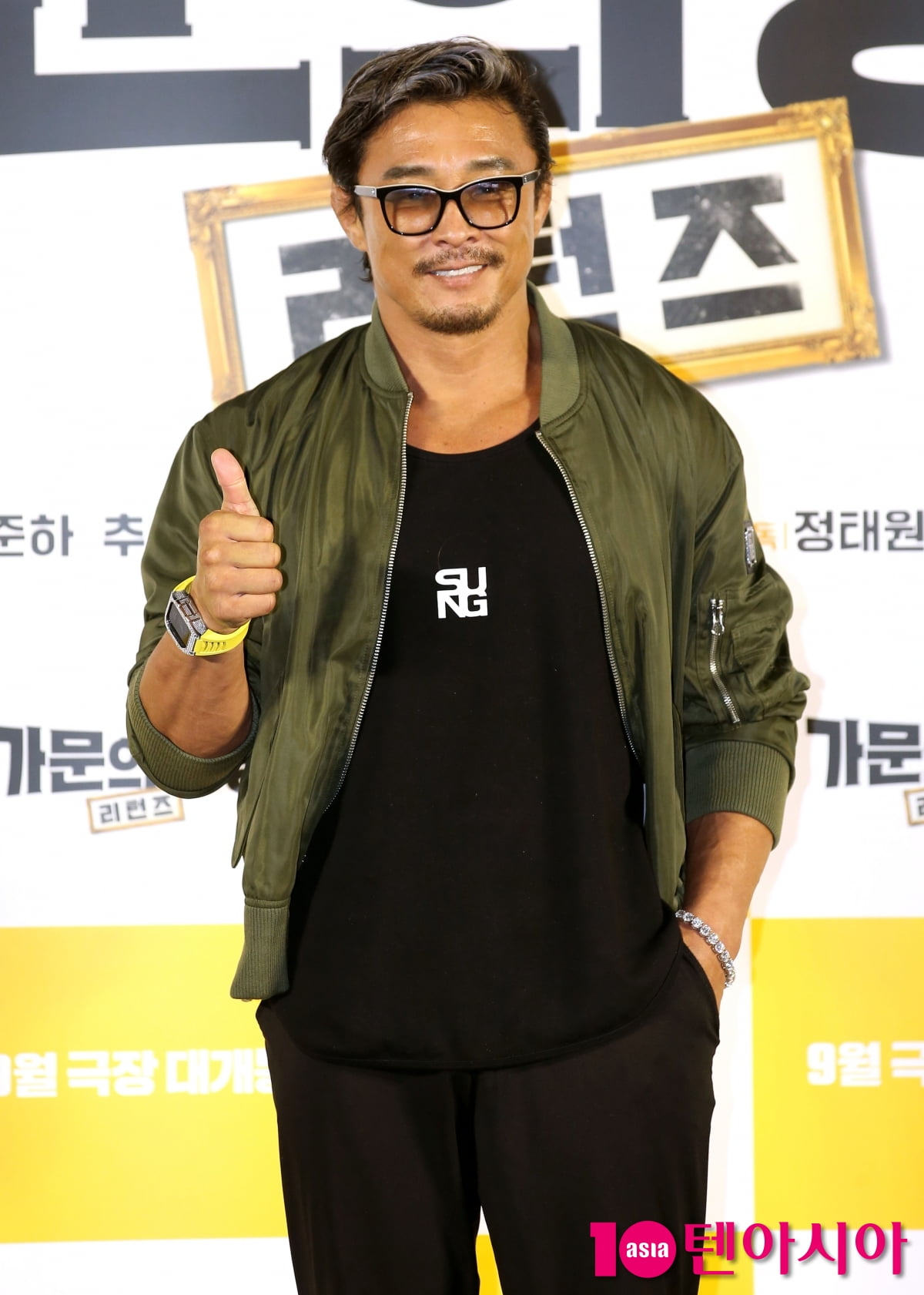 Mixed martial arts player Choo Seong-hoon made people laugh by mentioning the scene where he was hit in an important part several times and saying, "It's still scary."
At 11 am on the 5th at CGV I'Park Mall in Yongsan-gu, Seoul, a production briefing session for the movie 'Family Glory: Returns' (directed by Jeong Tae-won and Jeong Yong-gi) was held, with directors Jeong Tae-won and Jeong Yong-gi, along with Yoon Hyun-min, Yura, Kim Soo-mi, Tak Jae-hoon, Jeong Jun-ha, Chu Seong-hoon and Ki Eun-se. The back was in place.
On this day, Choo Sung-hoon said about his appearance in 'Family Glory: Returns', "I worked with the director a lot, and I died a lot in the work." He added, "I got a casting call and they said there was a role that was perfect for me. I thought I was going to die right away, but I wasn't. It was so fun. "It was a challenge, and I think there were some interesting scenes," he said.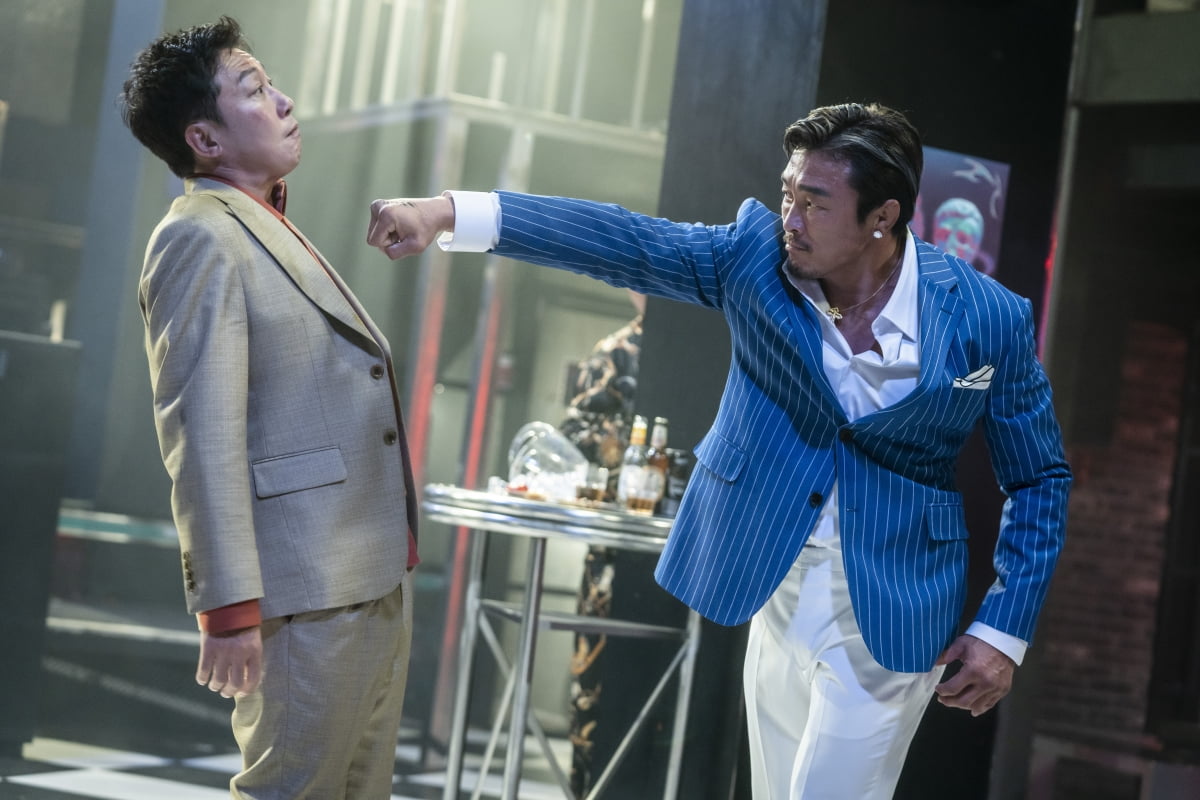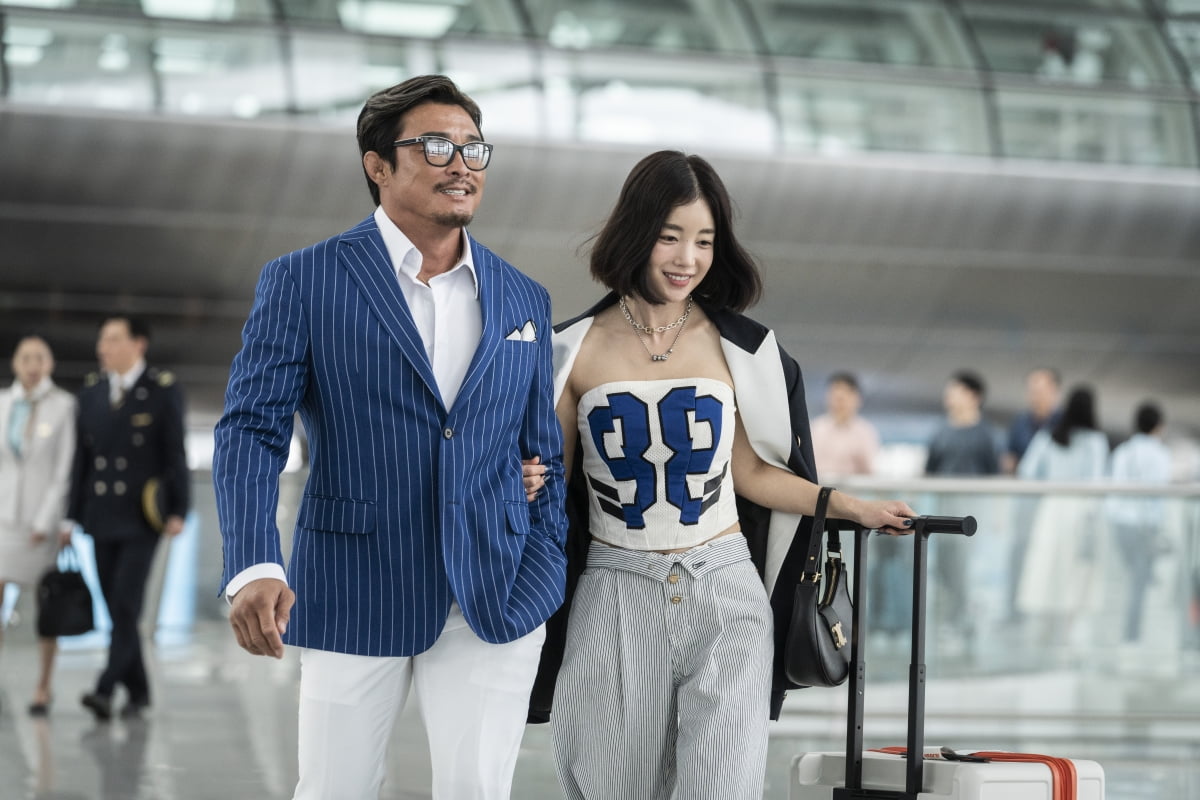 Choo Sung-hoon plays the role of drug lord Yappari. He said, "He is a drug lord and good at fighting. There are also scenes where he mixes Japanese and Korean. I had a lot of fun filming it. I have done a lot of fighting, so I was confident in action scenes, but I remember the scene where Nangsim was hit with a golf driver because I was scared. Now." "Even now, when I think about that god, I feel strange," he said, causing laughter. At the same time, he stood up and showed off his actions, making us laugh again.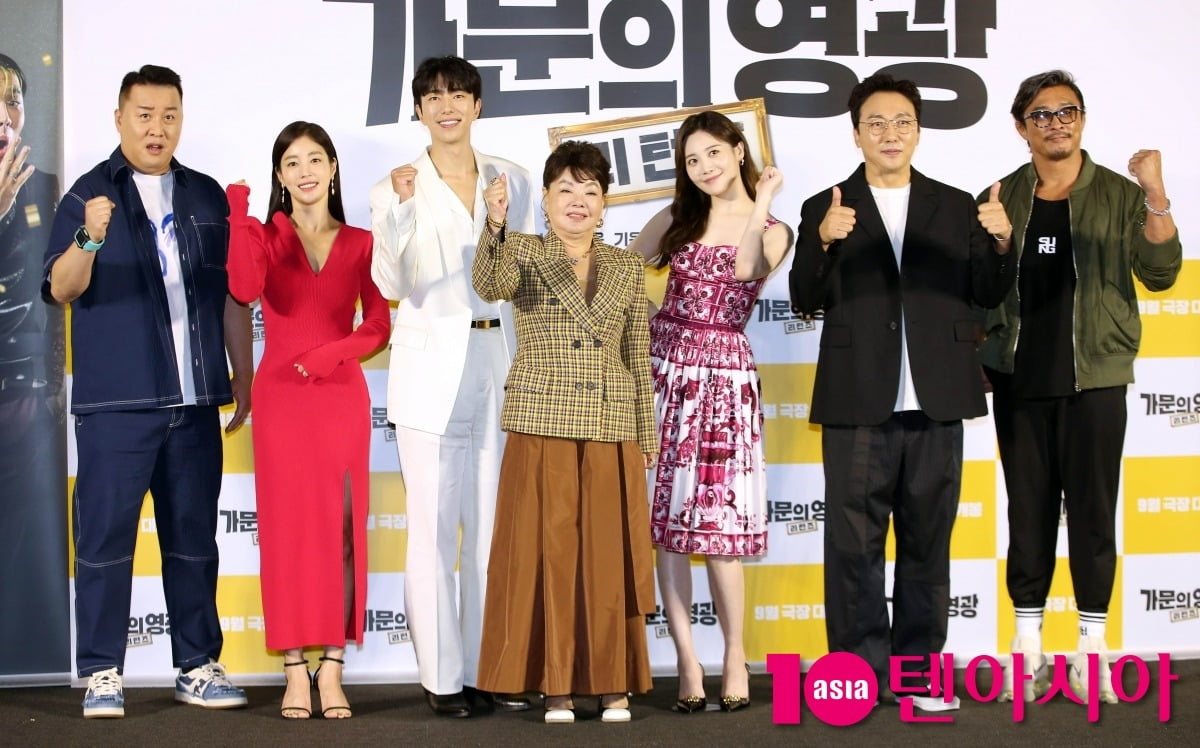 Meanwhile, 'Family Glory: Returns' is a comedy about the Jang family's life-or-death marriage strategy, as they devise all sorts of conspiracies to get the family's youngest daughter, Jin-kyung (Yoo-ra), to marry a popular star writer, Dae-seo (Yoon Hyun-min). The 'Family Glory' series returns after 11 years. It will be released on the 21st.
Choi Ji-ye, Ten Asia Reporter wisdomart@tenasia.co.kr