MOVIE
Win-win? Zero sum? Song Kang-ho vs. Ha Jung-woo vs. Kang Dong-won, Chuseok battle breaks out on the 27th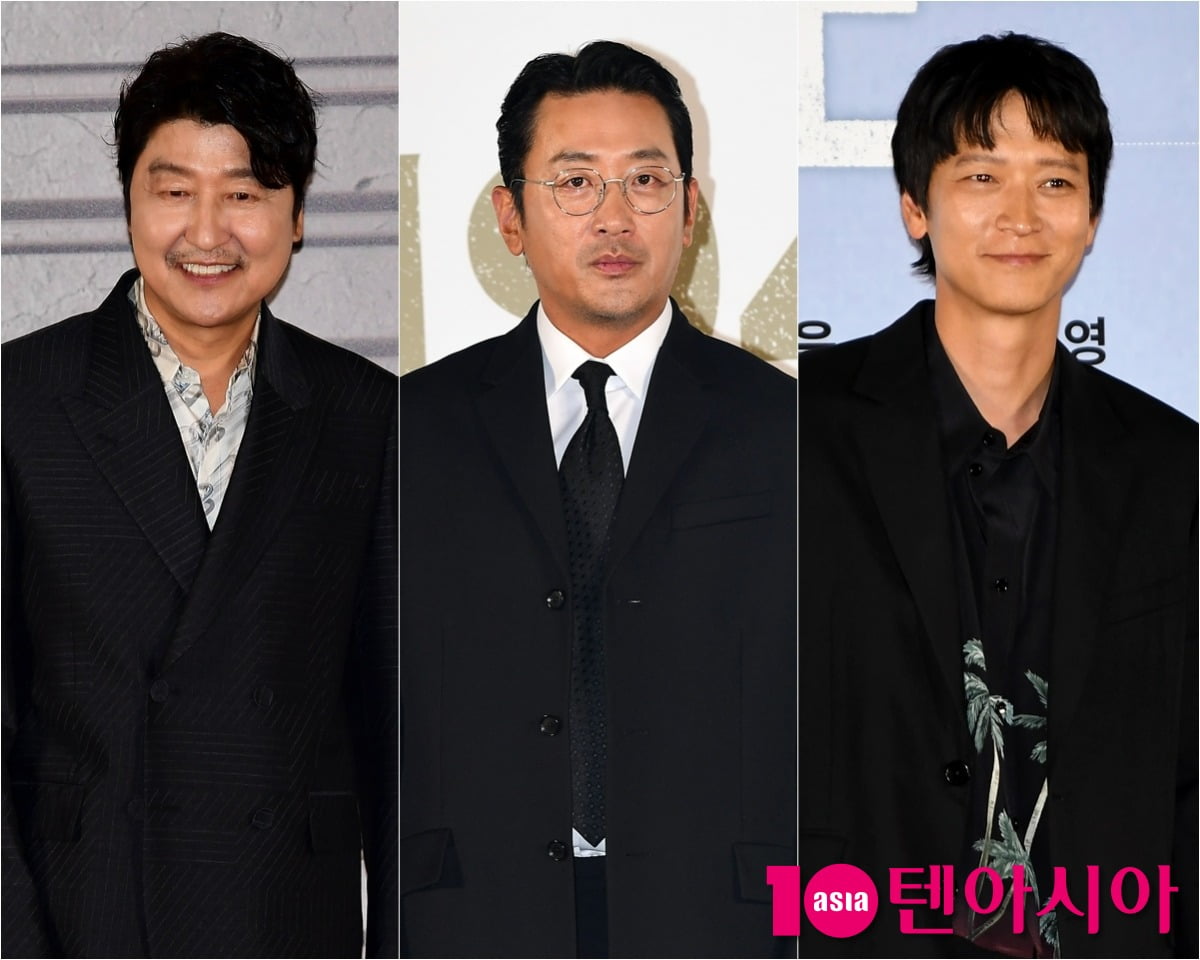 Actors Song Kang-ho, Ha Jung-woo, and Kang Dong-won will face each other once in a while, with a release confirmed on the 27th. The so-called 'Chuseok Battle' broke out.
First of all, the movie 'Spider's Nest' (directed by Song Kang-ho), starring Song Kang-ho, is set at the filming site of the movie 'Spider's Nest' in the 1970s and tells the story of Kim Yeol (Song Kang-ho), a film director who believes that if he just changes the ending of the film he has shot, it will become a masterpiece. Work. Characters with various personalities, including actors who were suddenly called to the scene despite their busy schedules and producers who do not understand the changes, are expected to present a fresh acting ensemble. In addition to Song Kang-ho, Lim Soo-jeong, Oh Jeong-se, Jeon Yeo-bin, and Su-jeong Jeong appear in the film, raising expectations for the character ensemble.
Next, '1947 Boston' (directed by Kang Je-gyu) features Ha Jung-woo and Im Si-wan. It depicts the story of the challenges and heart-warming journey of marathon runners to compete in international competitions wearing the Taegeuk symbol for the first time after liberation in 1947. Son Ki-jeong (Ha Jung-woo), a gold medalist at the 1936 Berlin Olympics and a Korean marathon legend, was the coach of the national team participating in the 1947 Boston Marathon. Seo Yun-bok (Im Si-wan), another hero unknown to the public, was Son Ki-jeong's disciple and the first national team member. Appears as a marathoner.
'Dr. Cheon's Exorcism Lab: Secrets of the Snowy Scene', starring Kang Dong-won, features Dr. Cheon (Kang Dong-won), a fake exorcist who does not believe in ghosts but has ghost-like insight, and offers unique fun by solving all kinds of cases with flashy words that deceive people's hearts. I tell you. In addition, various characters appear, including Bumcheon (Heo Jun-ho), a demon who hunts for human spiritual power, Yoo-kyung (Lee Som), a client who sees ghosts, In-bae (Lee Dong-hwi), the only employee of the exorcism lab, and Hwang Sajang (Kim Jong-su), an antique store owner, heralding a pleasant synergy.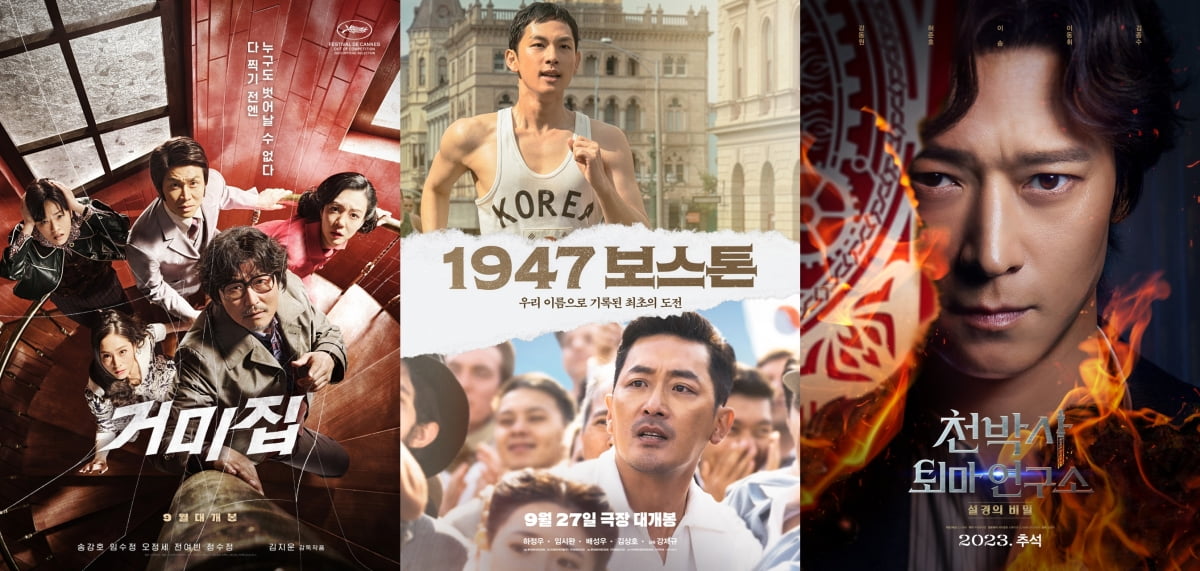 A variety of films made their way to Chuseok theaters, including the character comedy 'Cobweb', '1947 Boston', which tells the touching true story of marathoners Son Ki-jeong and Seo Yun-bok, and the delightful exorcism fantasy 'Dr. Chun's Exorcism Lab: Secrets of the Snowy Scenery'.
Since these films are aimed at the Chuseok holiday, it seems that the overlapping release dates were an inevitable result. However, it is unclear whether all three works will be successful as audiences' standards for Korean films have recently become stricter. However, each movie has its own charm, and good content tends to work, so attention is being paid to which movie will be able to capture the hearts of audiences. We hope that the three films that decided to be released on the same day will receive a 'win-win' report card rather than a 'zero sum' outcome.
Choi Ji-ye, Ten Asia Reporter wisdomart@tenasia.co.kr