MOVIE
'Cobweb' Song Kang-ho "The director role I've been dreaming of, I was excited and acted my own way"
Director Kim Jee-woon's 'Cobweb' press conference
Scheduled to open on Chuseok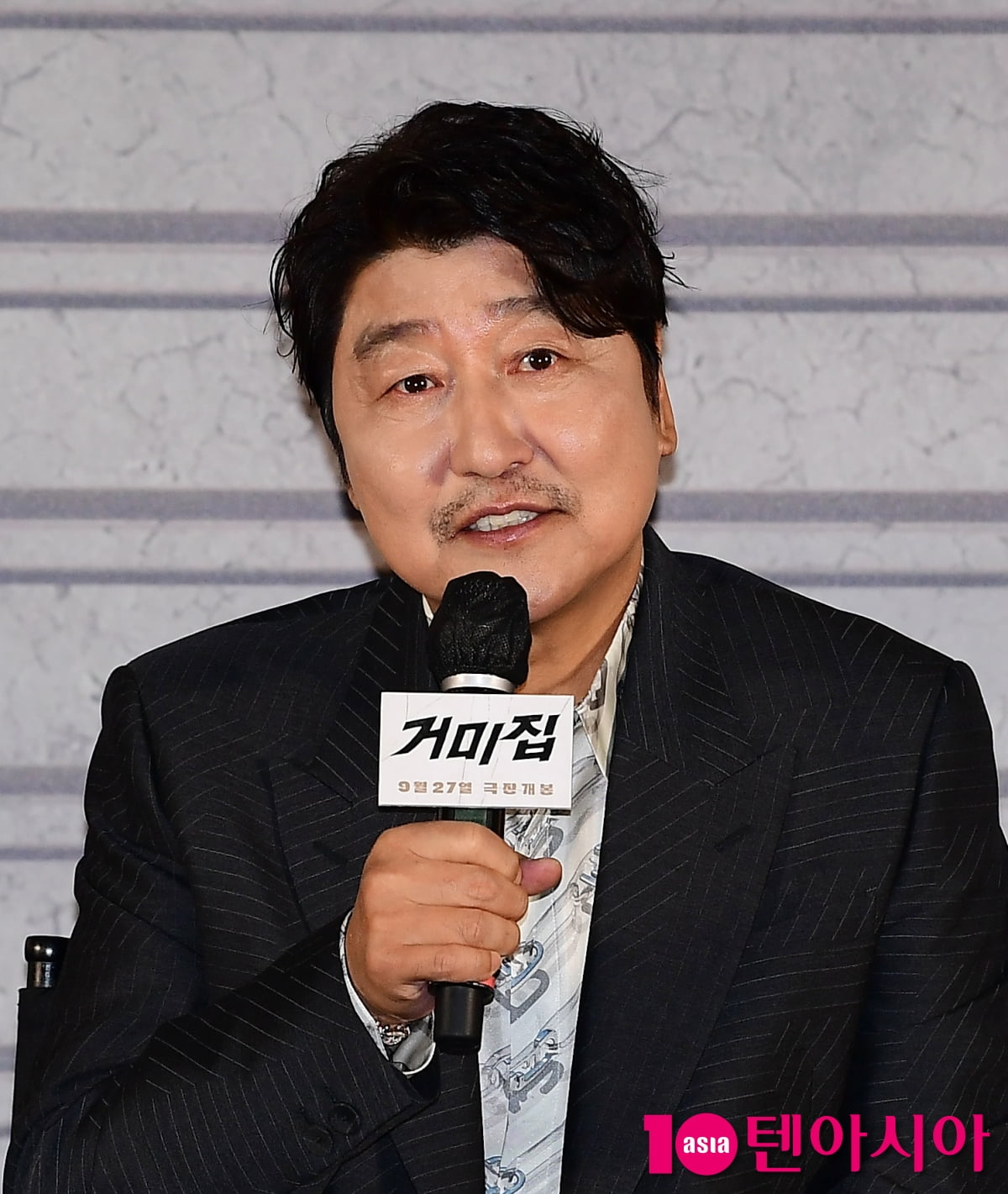 Actor Song Kang-ho showed extraordinary satisfaction in taking on the role of director.
On the 29th, while the production report of the movie 'Cobweb' (director Kim Ji-woon) was held at CGV Yongsan, Yongsan-gu, Seoul, Song Kang-ho, Lim Soo-jung, Oh Jeong-se, Jeon Yeo-bin, Jeong Su-jeong, and Kim Ji-woon were present.
Song Kang-ho takes on the role of Kim Yeol, director of 'Cobweb' who wants to make a masterpiece in the movie. Song Kang-ho introduced the film, saying, "It depicts human desire in a pleasant and fun way. It is a movie in which conflicts and conflicts and those points where elasticity comes out are tightly united."
He said, "The person I'm in charge of is also such a person. As an artist who wants to create a masterpiece, talents and desires are united, but I don't know what to do because I can't erupt. I think there is such a side among us."
Song Kang-ho, who was in charge of the role of director, was asked what kind of tips he had received from director Kim Ji-woon, "It was comfortable to be in front of the camera and behind it. I just had to give instructions."
In response, director Kim Ji-woon said, "Song Kang-ho is an actor who can direct if there is a situation where the director is absent on the set. I have no doubts because he is an actor who encompasses the work itself and captures and takes care of details." The director is an order that comes from a lonely decision. It's more like a complaint."
'Cobweb' is a film in the 1970s where director Kim (Song Kang-ho), who believes that the ending of a film that has already been filmed will become a masterpiece, pushes ahead with filming under adverse conditions, such as censorship, actors and producers who do not understand the changes, and are on the verge of going crazy. A movie that depicts things. It was invited to the non-competitive section of the 76th Cannes International Film Festival and received great attention. Chuseok opening.
Jiye Choi, staff reporter at TenAsia wisdomart@tenasia.co.kr