MOVIE
Hate Poster Controversy 'Chiaksan', preview held as scheduled on the 31st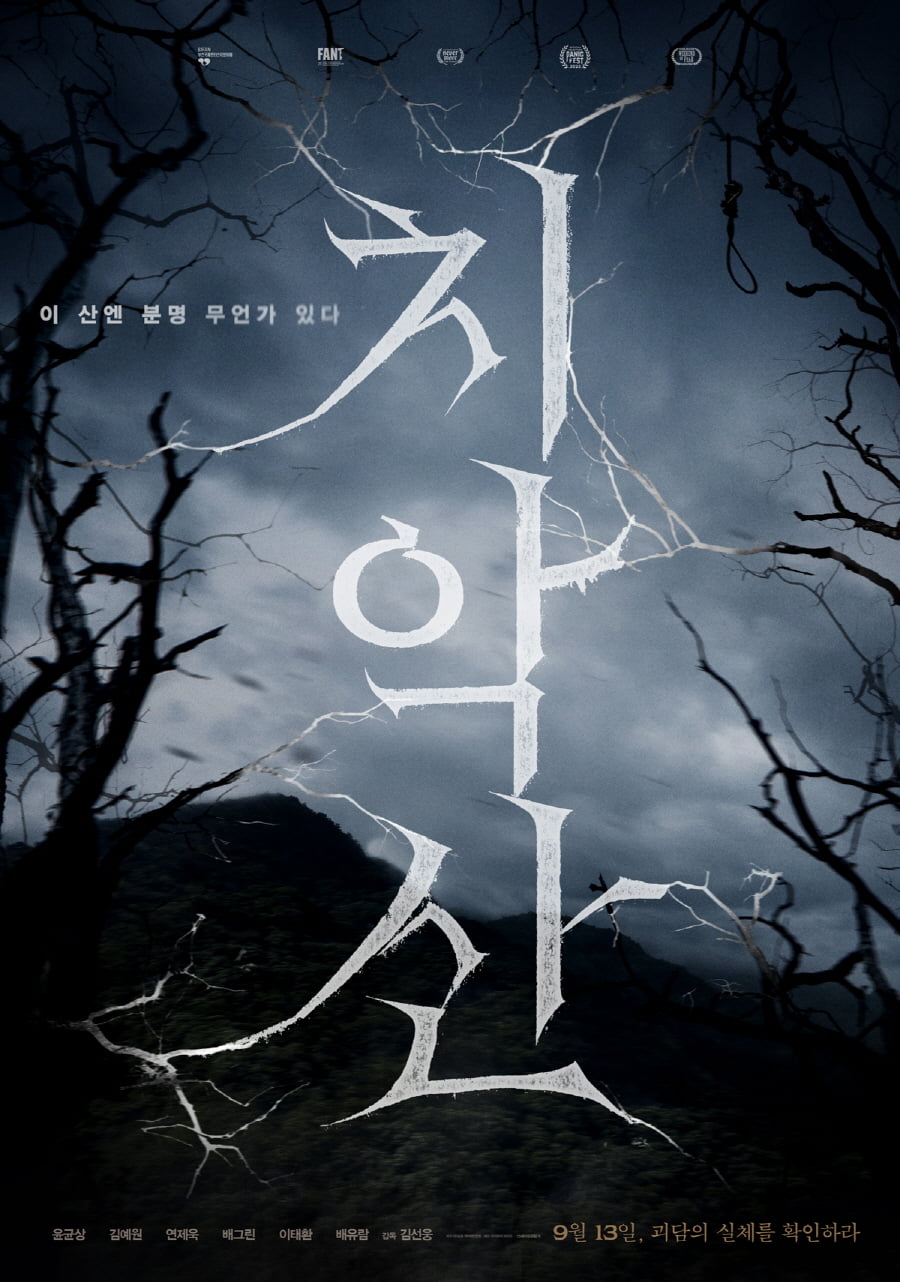 The movie 'Chiaksan' will hold its premiere and press conference as scheduled despite Wonju's strong legal response.
'Chiaksan' (director Kim Seon-woong) will hold a press conference and press conference scheduled for the press conference at the entrance of Lotte Cinema Konkuk University on the 31st at 2:00 pm without change. Director Kim Seon-woong, who is in charge of directing, as well as leading actors Yoon Kyun-sang, Kim Ye-won, Yeon Je-wook, and Baegrin will attend the premiere and talk with the reporters.
Previously, 'Chiaksan' received a protest mixed with concern from Wonju City, starting with a shocking unofficial hate poster. Wonju City requested that the title of 'Chiaksan' and the mention of 'Chiaksan' in the movie be deleted or silenced in consideration of damage to the local image and damage to the commercial district, but Doho Entertainment, the production company, did not accept this.
In response, the city of Wonju announced on the 27th that it plans to take strong legal measures, such as filing a claim for damages against all tangible and intangible damages that may occur from the screening of the film, as well as applying for a provisional injunction against the screening of 'Mt. Chiak'. In addition, the believers' association of Guryongsa Temple in Chiaksan Mountain in Wonju also declared a boycott and rebelled against 'Chiaksan Mountain'.
Wonju City also criticized the noise marketing behavior of 'Chiaksan'. An official expressed regret to the production company, saying, "In the course of the meeting, they showed an attitude of accepting the city's proposal and then turned around and used it for marketing.
Earlier, 'Chiaksan' announced that it would delete the offending unofficial hate posters and even the parts spread on the Internet, but as of 8:40 am on the 29th, anyone can read the posters by searching.
'Chiaksan' described the film as 'a reality horror depicting strange things that happened to members of the mountain bike club who visited Chiaksan Mountain where a mysterious body was found 40 years ago.' It is scheduled to open on September 13th.
Jiye Choi, staff reporter at TenAsia wisdomart@tenasia.co.kr