MOVIE
Hate posters from the director of 'Chiaksan' openly appear if you search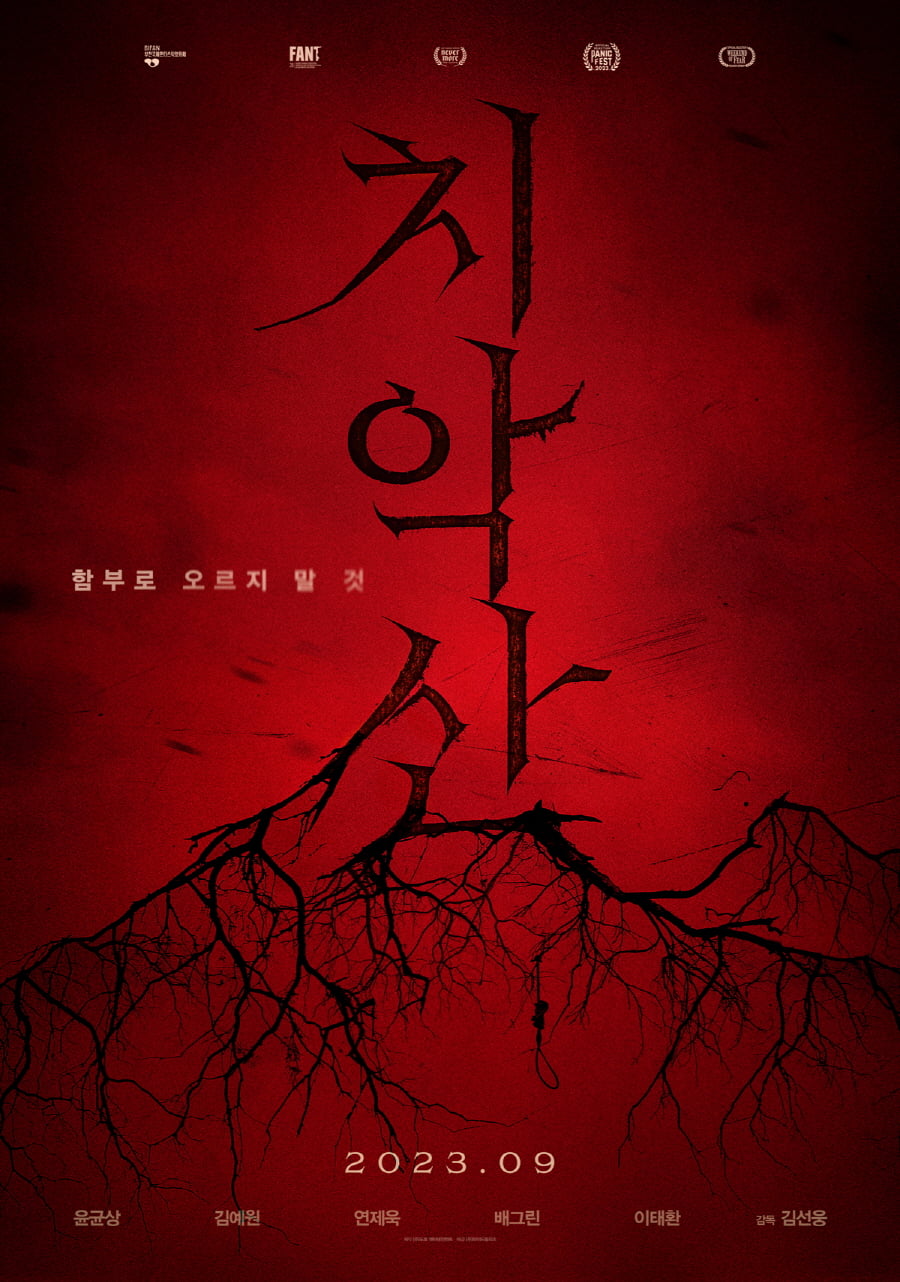 It was found that the hate poster for 'Chiaksan', which was made by Kim Seon-woong, director of the movie 'Chiaksan' (director Kim Seon-woong, production Doho Entertainment), was not deleted and was openly searched.
As of 6:00 pm on the 25th, posts with unofficial hatred posters of 'Mt. Chiaksan' in various communities are still not deleted and can be viewed by searching. It is understood that the poster's community posts amount to several.
On the morning of the same day, Doho Entertainment, the production company of 'Chiaksan', said in an official position, "The production company also expresses regret for the situation in which an unofficial poster recently posted on the director's personal SNS account was leaked and spread online, and the poster uploaded to the personal account was misunderstood. We took action to delete it before it grew bigger," he said. "Nevertheless, for the poster that is still spreading online, we want to resolve it in a way that can be deleted by requesting a digital funeral service company." It is not.
On the 17th, posters of the movie 'Mt. Chiaksan' were posted on many communities, shocking many movie fans. The poster of 'Chiaksan', which became a problem, contained a visual of 18 parts of a corpse lying on the floor. Regarding this, netizens responded mixedly with criticism, such as "I've never seen a poster like this", "It crossed the line", and "Is a poster like this possible?"
When criticism of 'Chiaksan' was poured out on the hateful and shocking poster, director Kim Seon-woong apologized through his SNS and said, "It is not an official poster for 'Chiaksan', but a personally produced piece aimed at film festivals in the overseas slasher and horror genre." explained that He added, "We announced that it was not an official poster and posted it on social media, but the post was shared with some communities and recognized as an official poster."
Meanwhile, 'Mt. Chiak' is a reality horror film about strange things that happened to members of 'Sangaja', a mountain biking club, who visited Chiaksan Mountain where a mysterious body was found 40 years ago.
Jiye Choi, staff reporter at TenAsia wisdomart@tenasia.co.kr