MOVIE
Kang Dong-won, will captivate the Chuseok theater with the fake exorcist 'Doctor Cheon'
'Chun Doctor's Exorcism Lab: The Secret of Snow' production briefing session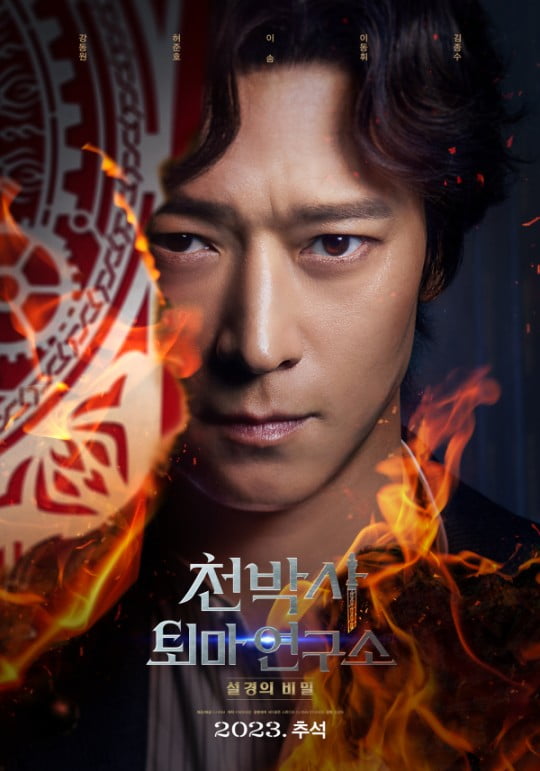 Actor Kang Dong-won, who made actor Lee Dong-hwi feel embarrassed, is divided into a fake exorcist, 'Doctor Cheon'. Kang Dong-won, who returned after a year, captivates the audience and raises expectations for whether he will be able to smile brightly like the full moon on Chuseok.
On the 22nd, at 11:00 am, a press conference for the production of 'Dr. Cheon's Exorcism Lab: The Secret of Snow Scene' (Director Kim Seong-sik, hereinafter referred to as 'Dr. Actors Kang Dong-won, Heo Jun-ho, Esom, Lee Dong-hwi, Kim Jong-soo, Park So-i and director Kim Seong-sik attended.
On this day, Lee Dong-hwi laughed, saying, "I really wanted to work with Kang Dong-won hyung-nim, and it was really good." He emphasized again, "(Kang) Dong-won hyung is so beautiful and cool, and I can say that my working environment was great because I filmed for a day and a half."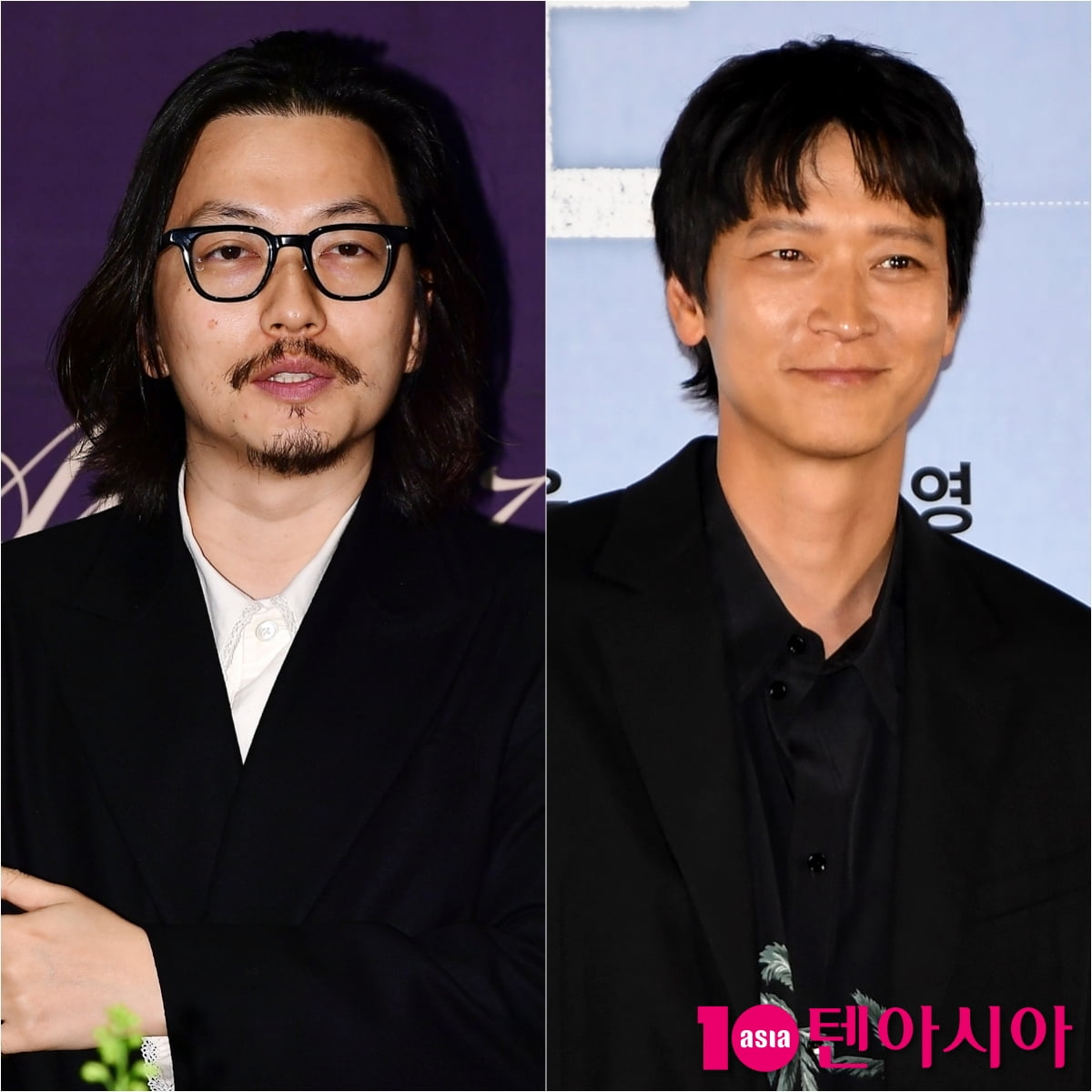 Next, Lee Dong-hwi said, "I was filming with senior Kang Dong-won, but I stayed up all night and it was 6:00 am. But it was 6:00 am and it was 6:00 pm." and 'Shouldn't we do something else?'" he laughed.
In response, Kang Dong-won also said, "I am old and it is difficult," and Lee Dong-hwi blocked the objection by saying, "It was difficult, but not the face."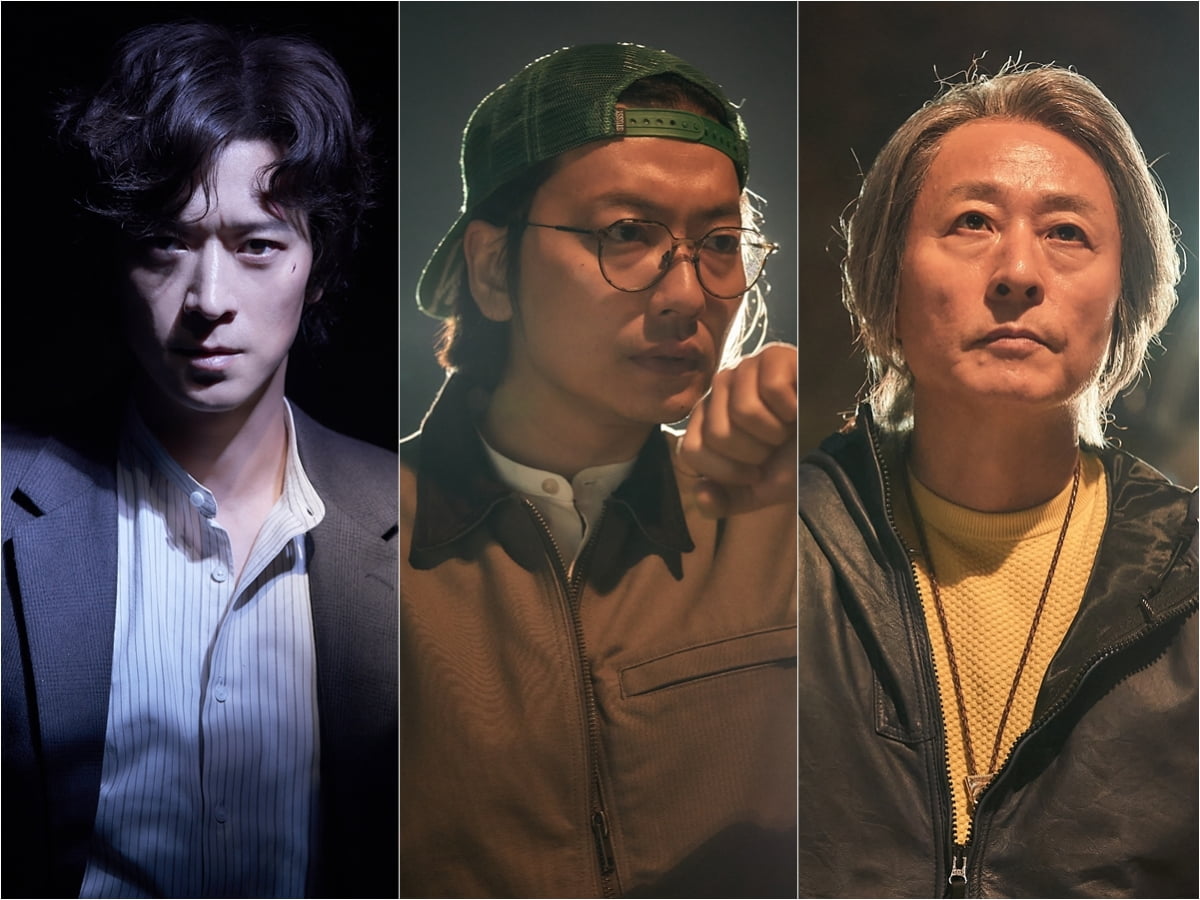 Kang Dong-won, Kim Jong-soo, and Lee Dong-hwi worked together as a so-called "Dr. Chun" team. While their chemistry was gathering expectations, Lee Dong-hwi said, "I remembered Bon Jovi while watching senior Kim Jong-soo's makeup, so I sang 'It's My Life' every time I saw him on set. The rock spirit was intense." "And (Kang) Dong-won hyung's beautiful figure. The picture of these three is a rare and unseen picture," he said with a laugh.
In response, Kim Jong-soo raised his chin, saying, "Since each person is in charge of his part, I thought that all I had to do was follow along diligently." Regarding Kim Jong-soo, who carries a drum in the play, Lee Dong-hwi replied, "I was moved by seeing him sprinting with that drum on his back even though it was heavy. He has really good stamina."
Esom, who plays a character with superpowers in the play, said, "I focused on acting as a pupil," and "I did my best because the director and staff worked so hard." "I looked back.
Heo Jun-ho also looked back, saying, "I was really happy to receive this role and read the scenario at once, and I was really grateful and happy to receive this role, but there were many times when I wanted to run away from the set thinking 'I can do it well'." Still, I was able to endure because (Lee) Som did well. Thank you," drawing attention.
Regarding the change in the title of the film, which was originally 'Possession', to 'Doctor Cheon', director Kim said, "I changed it to a lighter title that the whole family can enjoy." It's properly mixed, so I think people of all ages and foreigners can enjoy it. I made various elements to the best of my ability."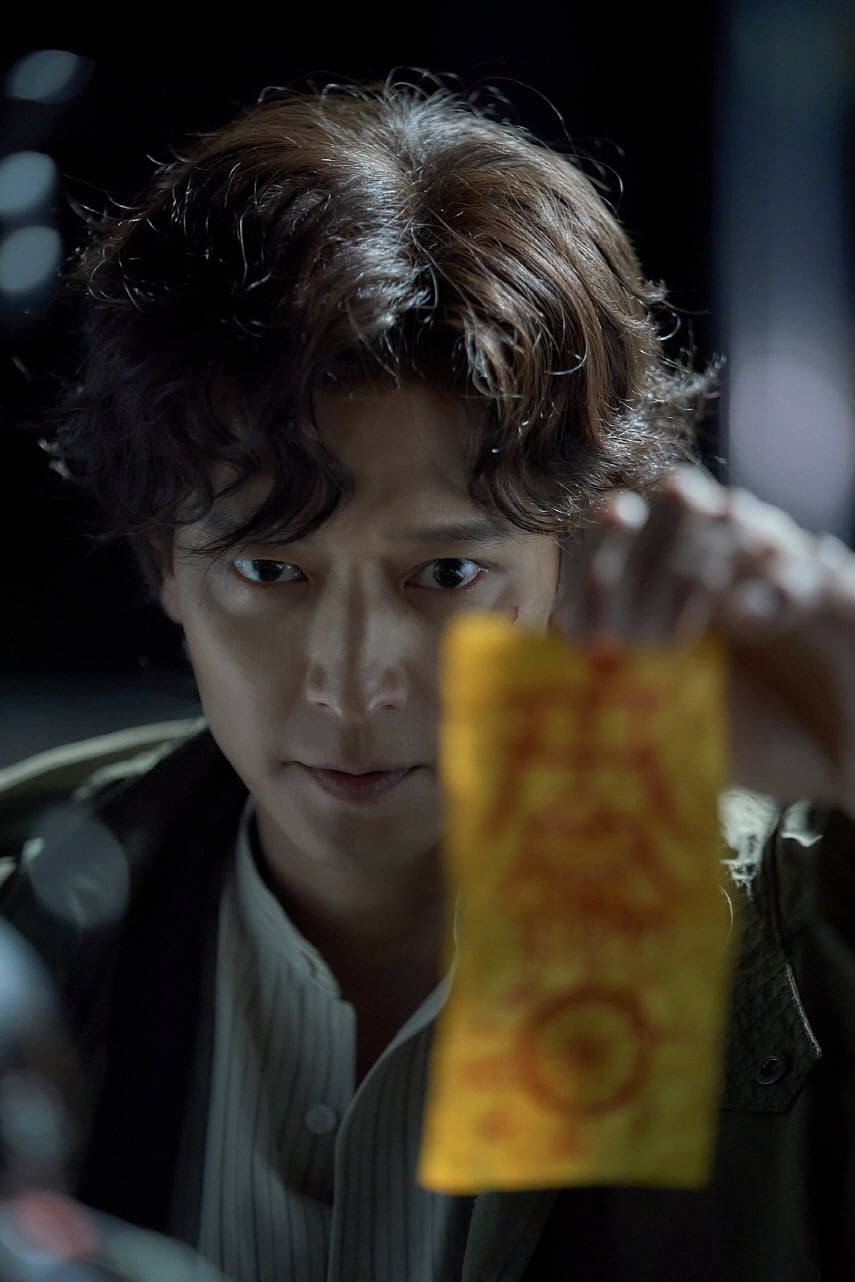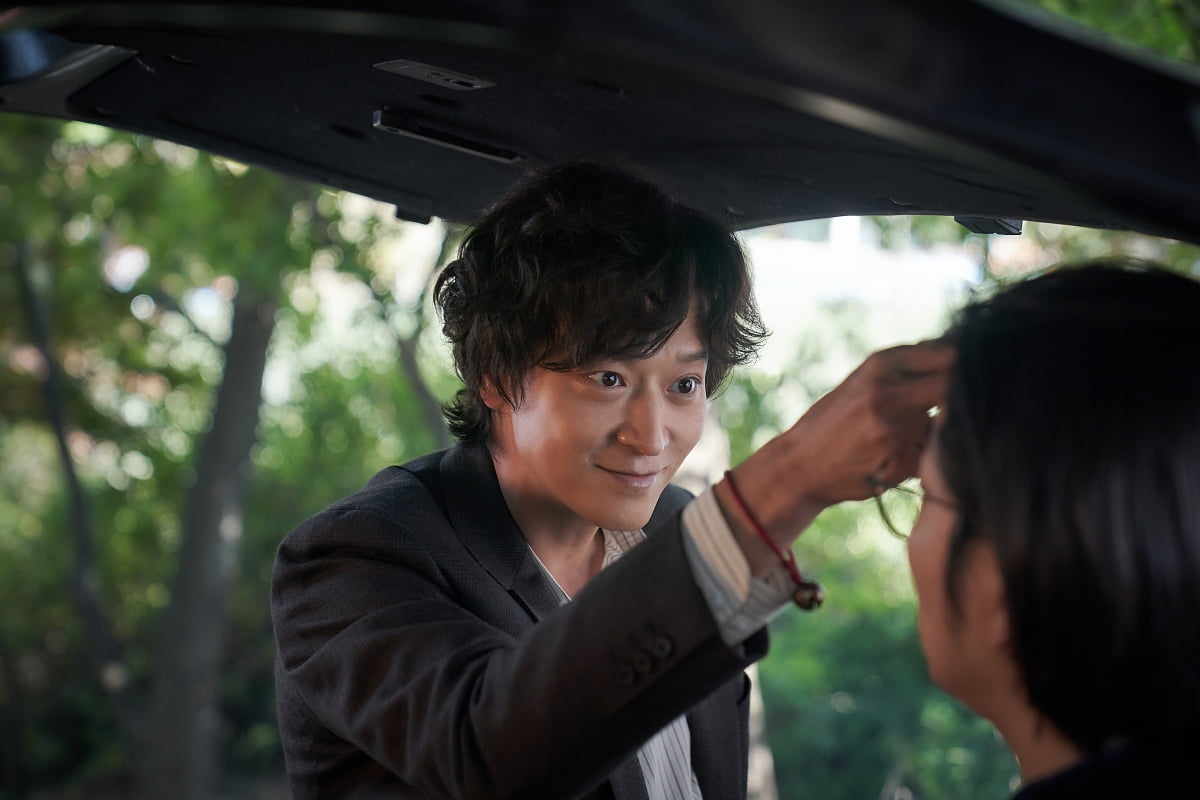 When asked about the point of watching this movie, Kang Dong-won said, "There is no dance this time, but there is a rap-like scam."
Finally, Dong-hwi Lee said, "Please come and see Hyung-ho Heo's charisma, senior Kim Jong-soo's hair, So-yi's acting ability, and Kang Dong-won's beautiful figure." He asked for attention, saying, "I'm embarrassed to tell you the last time, but Park Kyung-lim looked at me and said, 'Dong-hui was really fun.'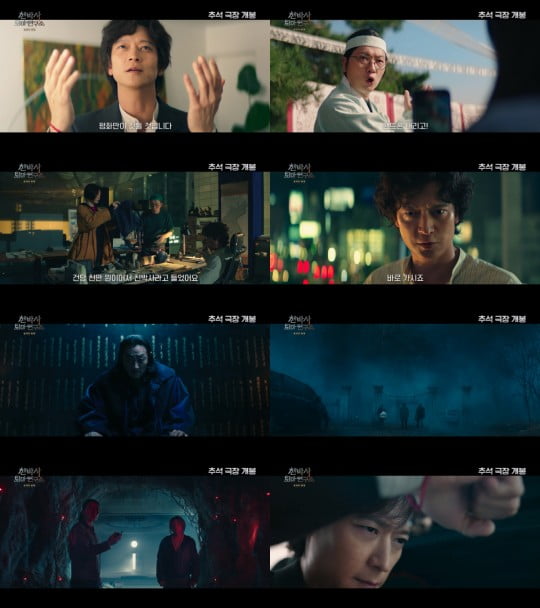 'Dr. Chun's Exorcism Lab: The Secret of Snow-Gyeong' is a movie depicting the story of Dr. Chun (Kang Dong-won), a fake exorcist who does not believe in ghosts but has insight like a ghost, when he is commissioned for a powerful case he has never experienced before.
It draws more attention as the first feature film debut of director Kim Seong-sik, who has built a solid film career as an assistant director for bold works such as 'Parasite', 'Decision to Break Up', and 'Save me from evil'. This is Kang Dong-won's comeback after 'Broker'. Chuseok opening.
Jiye Choi, staff reporter at TenAsia wisdomart@tenasia.co.kr