MOVIE
Lee Dong-hwi "Beautiful figure Kang Dong-won, Bon Jovi style Kim Jong-soo, strange painting"
'Chun Doctor's Exorcism Lab: The Secret of Snow' production briefing session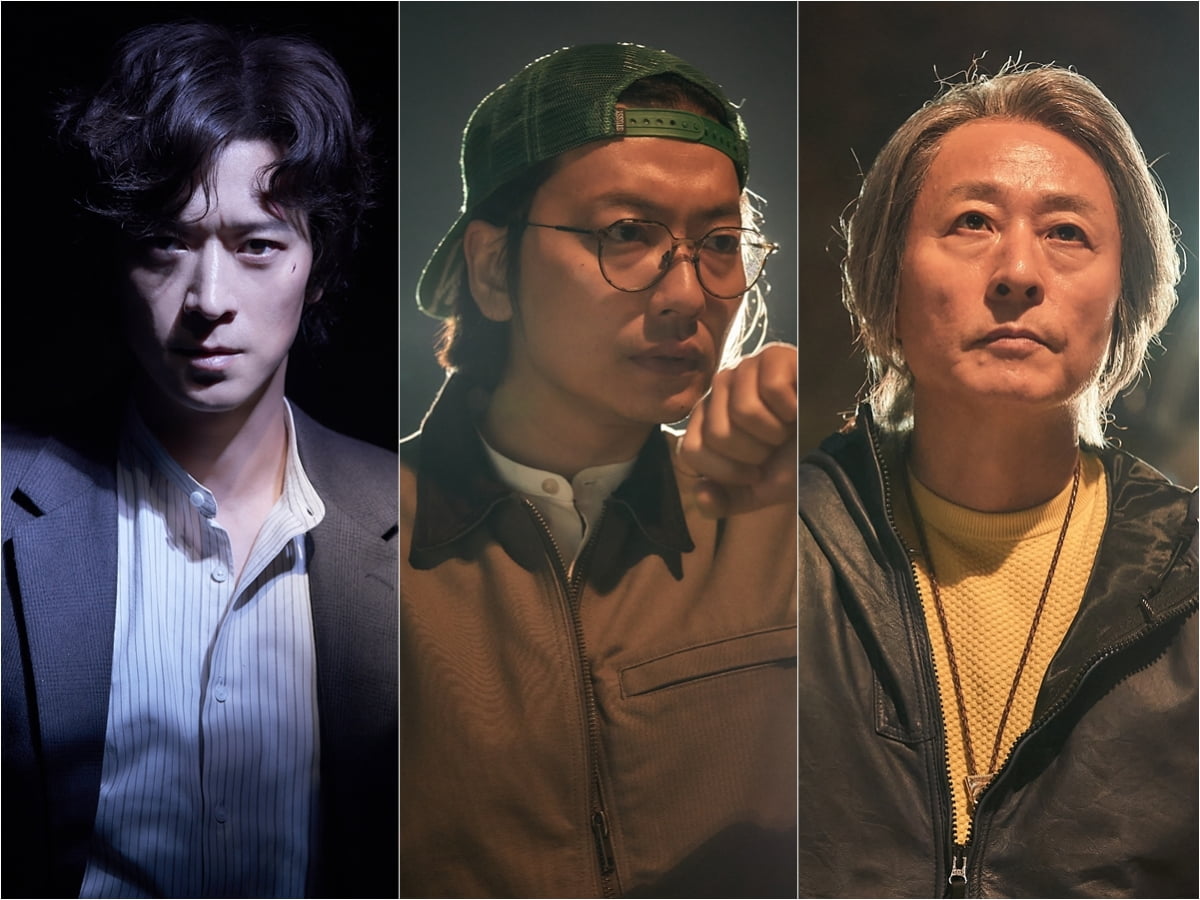 Actor Lee Dong-hwi shared his impressions of being with Kang Dong-won and Kim Jong-soo of the so-called 'Team of Dr. Cheon'.
On the 22nd, at 11:00 am, a press conference for the production of 'Dr. Cheon's Exorcism Lab: The Secret of Snow Scene' (Director Kim Seong-sik, hereinafter referred to as 'Dr.
While the chemistry of Kang Dong-won, Kim Jong-soo, and Lee Dong-hwi of the 'Chun Doctor' team is gathering expectations, when asked about how they worked together on set, Lee Dong-hwi said, "Looking at Kim Jong-soo's makeup, I thought of Jovi, and every time I saw him on set, it's 'It's My Life'." ," he said, "and the absolute (Kang) Dong-won hyung's beautiful figure. The picture of these three is a rare and unseen picture," and laughed.
In response, Kim Jong-soo raised his chin, saying, "Since each person is in charge of his part, I thought that all I had to do was follow along diligently."
Regarding Kim Jong-soo, who carries a drum in the play, Lee Dong-hwi replied, "I was moved by seeing him sprinting with that drum on his back even though it was heavy. He has really good stamina."
'Dr. Chun's Exorcism Lab: The Secret of Snow-Gyeong' is a movie depicting the story of Dr. Chun (Kang Dong-won), a fake exorcist who doesn't believe in ghosts but has ghost-like insight, when he is commissioned for a powerful case he has never experienced before.
It draws more attention as the first feature film debut of director Kim Seong-sik, who has built a solid film career as an assistant director for bold works such as 'Parasite', 'Decision to Break Up', and 'Save me from evil'. This is Kang Dong-won's comeback after 'Broker'.
Chuseok opening.
Jiye Choi, staff reporter at TenAsia wisdomart@tenasia.co.kr