MOVIE
Kim Seong-gyun, video letter to Kang Tae-oh who went to the army "Are you doing well? Take care of your health"
Director Park Hee-gon's film 'Target' press conference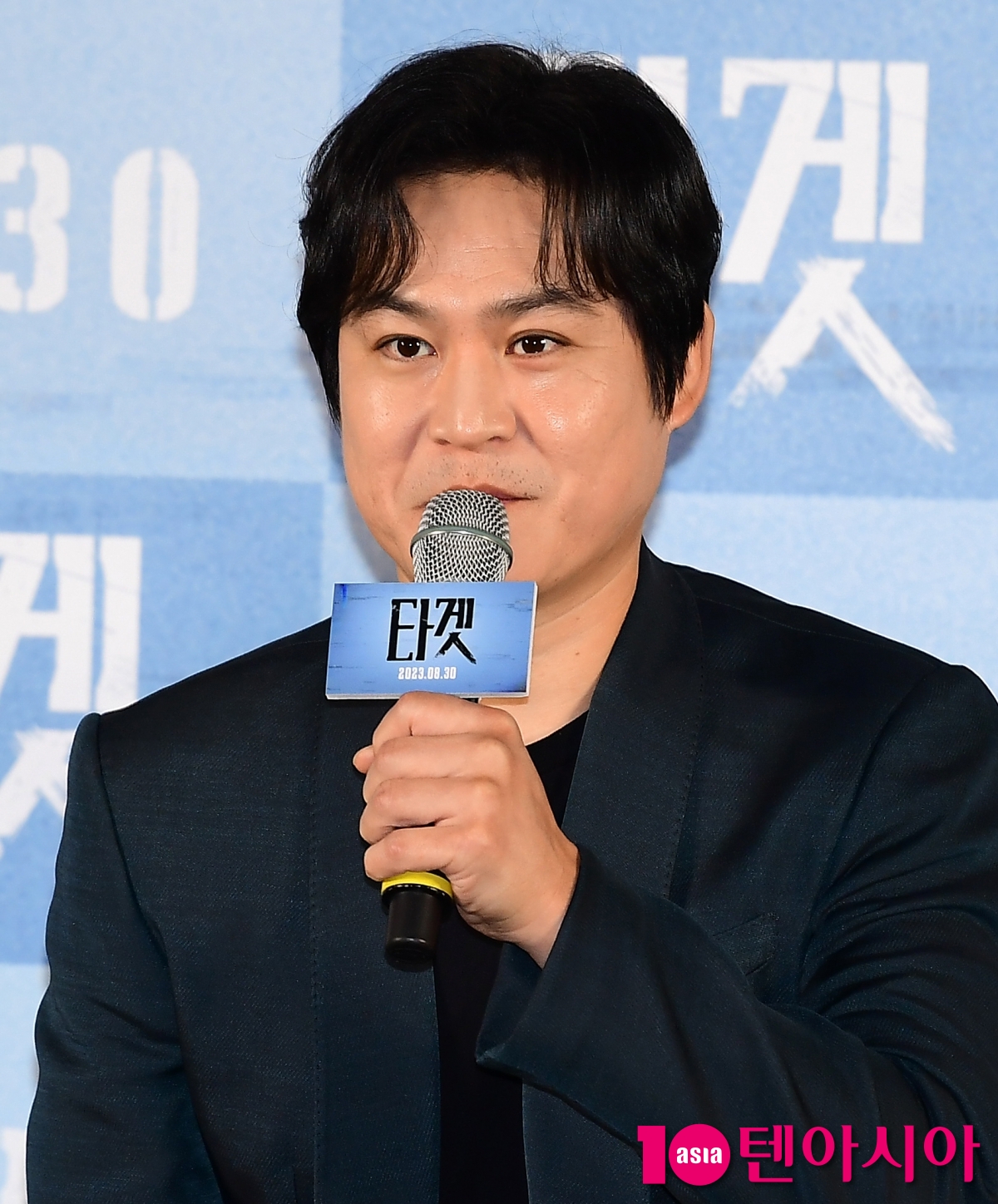 Actor Kim Seong-kyun sent a 'video letter' to actor Kang Tae-oh, who is currently serving in the military.
On the 9th at 11:00 AM, a press conference for the movie 'Target' (director Park Hee-gon) was held at Megabox Seongsu, Seongdong-gu, Seoul. Shin Hye-sun, Kim Sung-kyun, Lee Joo-young and director Park Hee-gon attended.
Kim Seong-kyun, who has been active in various fields recently, was divided into the main detective of the cyber investigation team. He is a person who investigates Suhyeon's case while dealing with hundreds of cyber crimes every day.
On this day, Kim Seong-kyun was asked to say a word to Kang Tae-oh, whom he worked with, and said, "Tae-oh, leave your house and go to the training center by train. .
Kim Seong-kyun recently impressed many viewers with the role of Sergeant Park Beom-goo, the 103rd Division Military Police Departure Officer, in the Netflix drama 'DP2'.
The movie 'Target' is a thriller that contains the suspense that takes place in the daily life of Soo-hyeon (Shin Hye-seon), who became a target of crime through second-hand trading. Detective Joo (Kim Seong-gyun) and Na (Kang Tae-oh) of the cyber investigation unit in charge of Soo-hyeon's case, and Dal-ja (Lee Joo-young), Su-hyeon's best friend, add to the suspense. Opening on the 30th.
Jiye Choi, staff reporter at TenAsia wisdomart@tenasia.co.kr