MOVIE
"Kim Hye-soo was like a dream, and Jo In-sung was a handsome sculptor"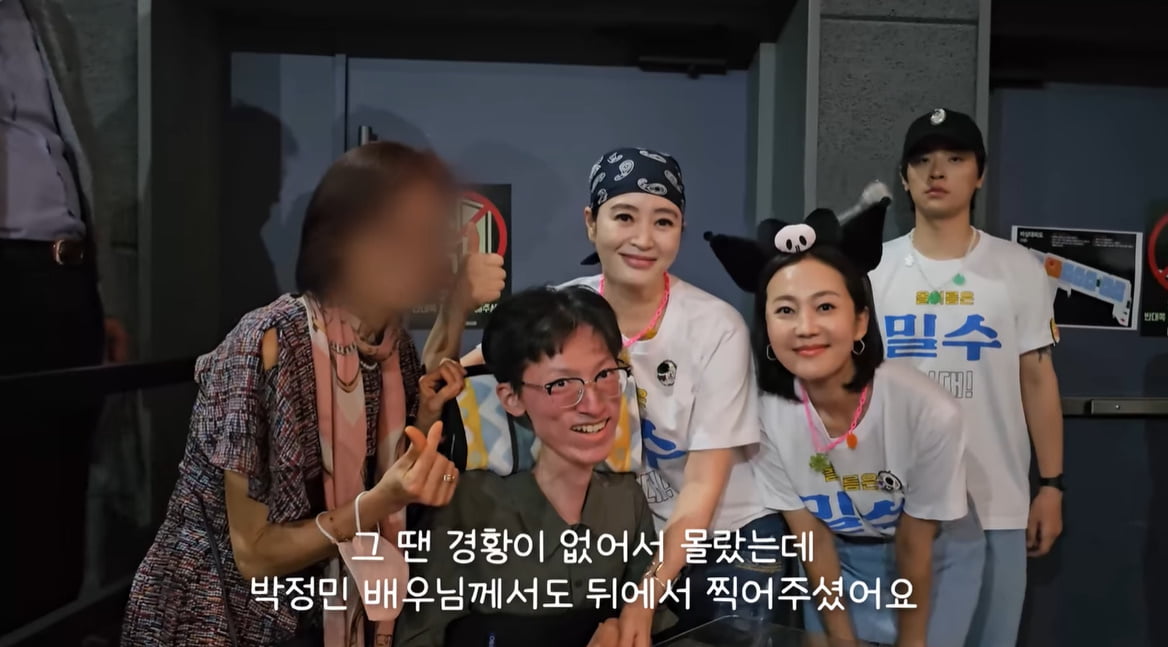 "Actress Kim Hye-soo came up first and said hello, it was really nice."
The cheerful and warm stage greetings of the movie 'Smuggling' team, which went on the box office road, made an audience feel refreshed.
A YouTuber recently uploaded a video titled 'Muscle Disease Daily V-LOG | What happened to me the day I went to the smuggling stage greeting! (feat. Actors Kim Hye-soo, Yeom Jeong-ah, and Jo In-seong)' was released as a short video.
This is the Vlog of Yeongchan, who participated in the 'smuggling' stage greeting at a movie theater in Daegu at 5:00 pm on July 23rd. According to the video, the 'smuggling' team greeted the audience and thanked them for coming to watch the movie.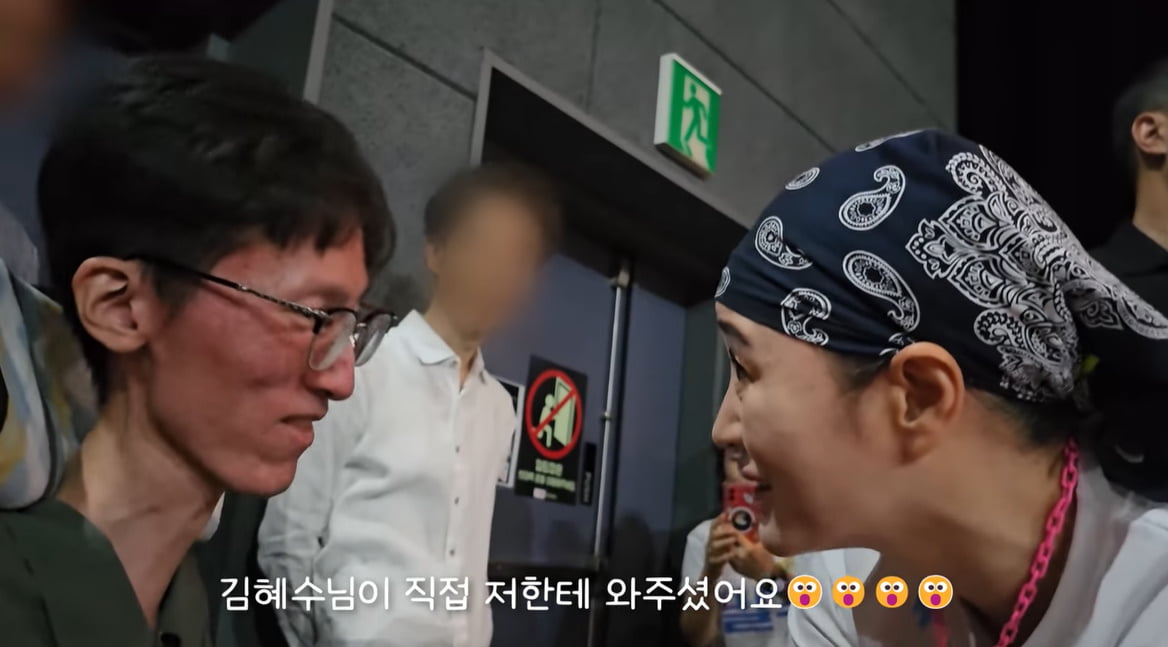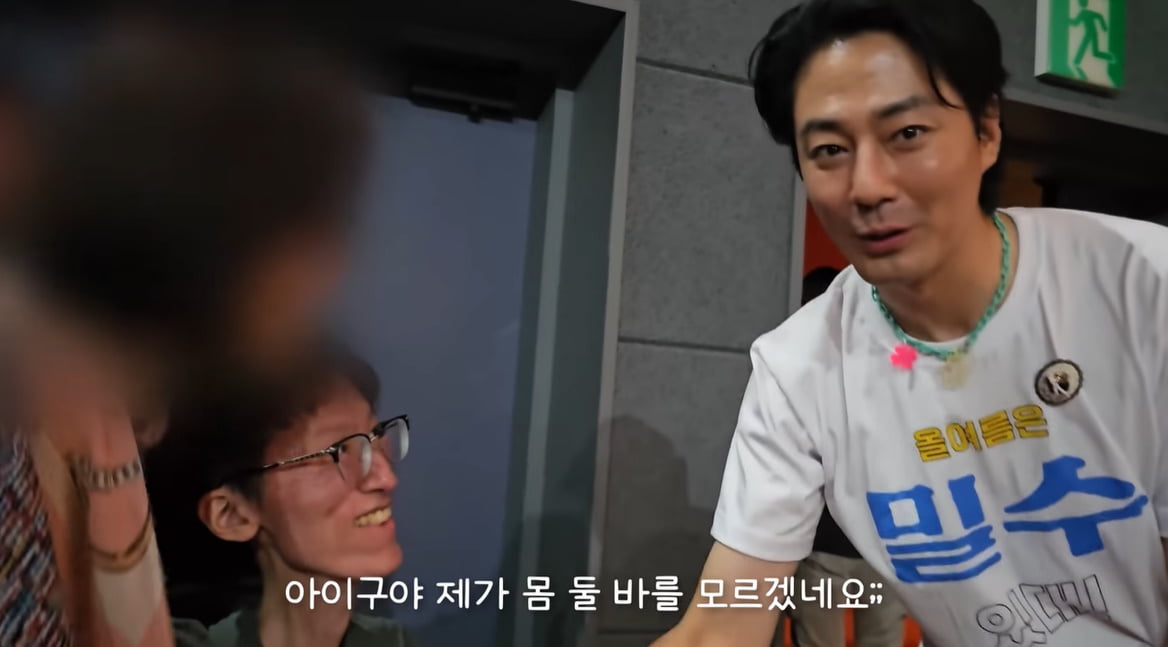 In particular, Kim Hye-soo approaches Yeong-chan first, holds her hand, hugs her, and says, "Thank you for coming to see the movie." Yeongchan courageously told Kim Hye-soo, "I'm a fan," and Kim Hye-soo seemed to be in a good mood and took a photo with Yum Jung-ah. Yeom Jeong-ah also made eye contact with Yeong-chan and greeted him brightly.
Afterwards, Kim Jong-soo and Jo In-seong came over and said hello and said, "Thank you for coming to see the movie." Regarding this, Yeongchan commented, "He was a handsome sculptor."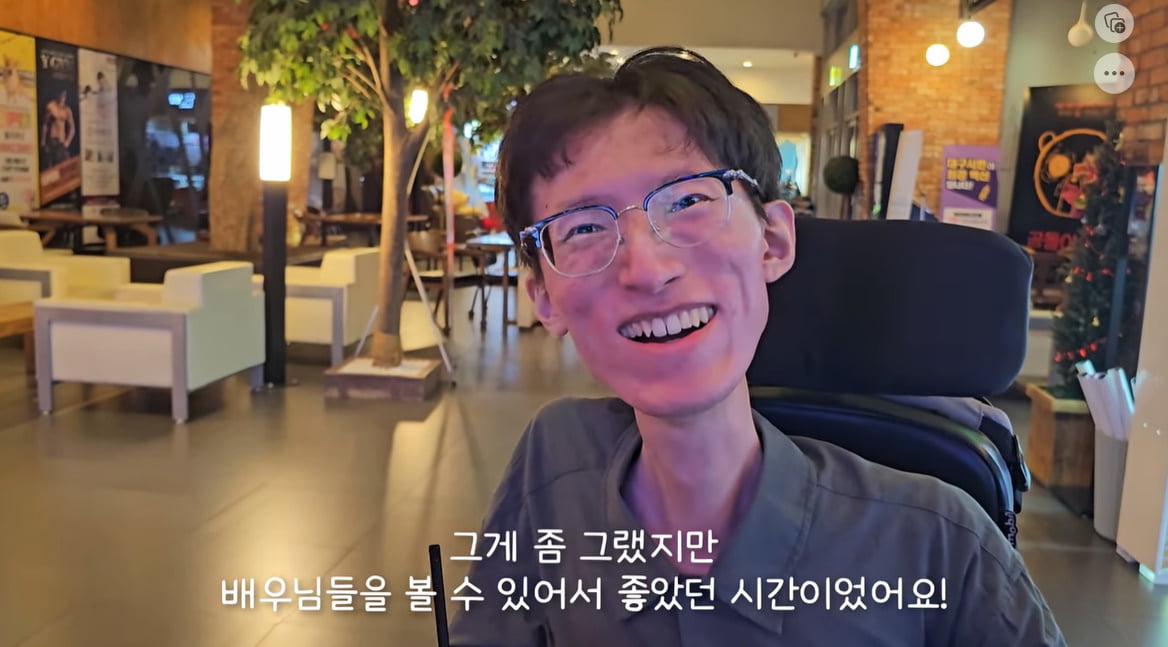 Many netizens were delighted with this video of Yeongchan suffering from muscle disease and applauded the warm stage greetings of the 'Smuggling' team. Netizens left comments such as "I could feel the sincerity in actress Kim Hye-soo's eyes" and "It's so nice to see Youngchan-nim warmly treated by everyone."
In this regard, a person in charge of 'Smuggling' said, "I didn't know in advance whether the YouTuber was watching. The actors saw it at the scene of the stage greeting and voluntarily exchanged greetings."
This video, which contains the hospitality of the 'Smuggling' team, which started to hit the box office by riding on word of mouth from the audience, is talked about as a joke among many movie fans.
Jiye Choi, staff reporter at TenAsia wisdomart@tenasia.co.kr