MOVIE
'Mission: Impossible 7' surpasses 3 million views on the 13th day of release
24th Daily Box Office

'Mission Impossible 7' surpasses 3 million viewers on the 13th day of release
The fastest foreign film released this year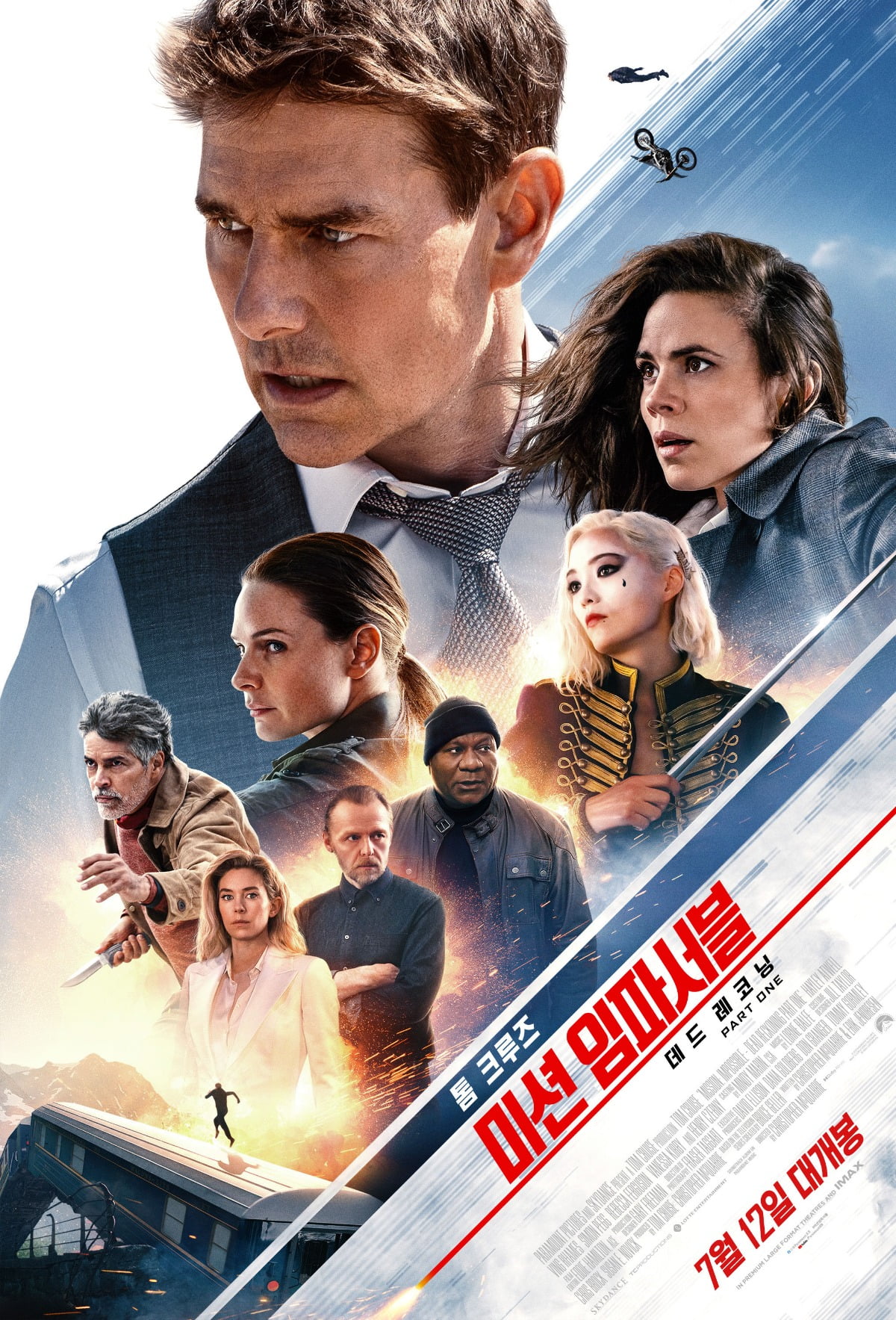 The movie 'Mission: Impossible 7' surpassed 3 million viewers on the 13th day of release.
According to the Korea Film Promotion Commission's cinema ticket integration network, on the 24th, 'Mission: Impossible: Dead Reckoning Part One' (director Christopher McQuarrie, hereinafter 'Mission: Impossible 7') mobilized 84,690 viewers on the 13th day of release, and accumulated 3,025,170 exceeded the number of spectators. '
This is similar to Tom Cruise's blockbuster film 'Top Gun: Maverick', which mobilized 8.15 million viewers last year, with a record of exceeding 3 million in the shortest period among foreign films released this year.
'Mission: Impossible 7', which surpassed 1 million, 2 million, and 3 million viewers at the fastest rate among foreign films released this year, in July, when summer vacation was celebrated, audiences of all generations, from students in their teens to 20s to family members Attention is focusing on whether it will continue to be a full-fledged long-term box office success as the only entertainment film this summer by attracting "The Movie" to the theater district.
'Mission: Impossible 7' is a precarious confrontation between the fate of the team and the mission as Ethan Hunt (Tom Cruise) and the IMF team meet a mysterious and powerful enemy while tracking down a new weapon that threatens all mankind so that it does not fall into the wrong hands. It is an action blockbuster.
2nd place 'Elemental' (Director Peter Sohn) attracted 68,625 viewers and recorded a cumulative audience of 5,100,416, setting another record. 'Elemental' accumulated 3.51 million viewers as of 1:30 pm on the 11th, and through this, 'Elemental' surpassed Disney-Pixar's animation 'Coco' and surpassed 'Inside Out' (4.97 million), which ranked first sat on top
3rd place was 'Detective Conan: Black Iron Fish' (director Yuzuru Tachikawa, hereinafter 'Detective Conan 26'), which was watched by 36,125 spectators and 397,158 spectators during the same period.
'Detective Conan 26' depicts the desperate ocean battle royal mystery of Conan, the FBI, and the Public Security Police against the black organization trying to track down the codename Sherry by occupying the 'all-age recognition' AI technology being developed at Interpol's state-of-the-art marine facility Pacific Buoy. animated movie.
In fourth place was the movie "Barbie" (director Greta Gerwig) with 26,153 viewers, recording a cumulative audience of 283,021. 'Barbie' is a work that depicts the unfolding story of Barbie, who lived in 'Barbie Land' where she can become anything she wants, discovers a crack in the portal connected to the real world, and goes on an unexpected journey with Ken to solve it. .
In 5th place is the movie 'Insidious: The Red Door' (Director Patrick Wilson), with 23,724 people watching and a cumulative total of 265,344 people.
Jiye Choi, staff reporter at TenAsia wisdomart@tenasia.co.kr