MOVIE
'Smuggling' topped 310,000 views on the first day of release
26th Daily Box Office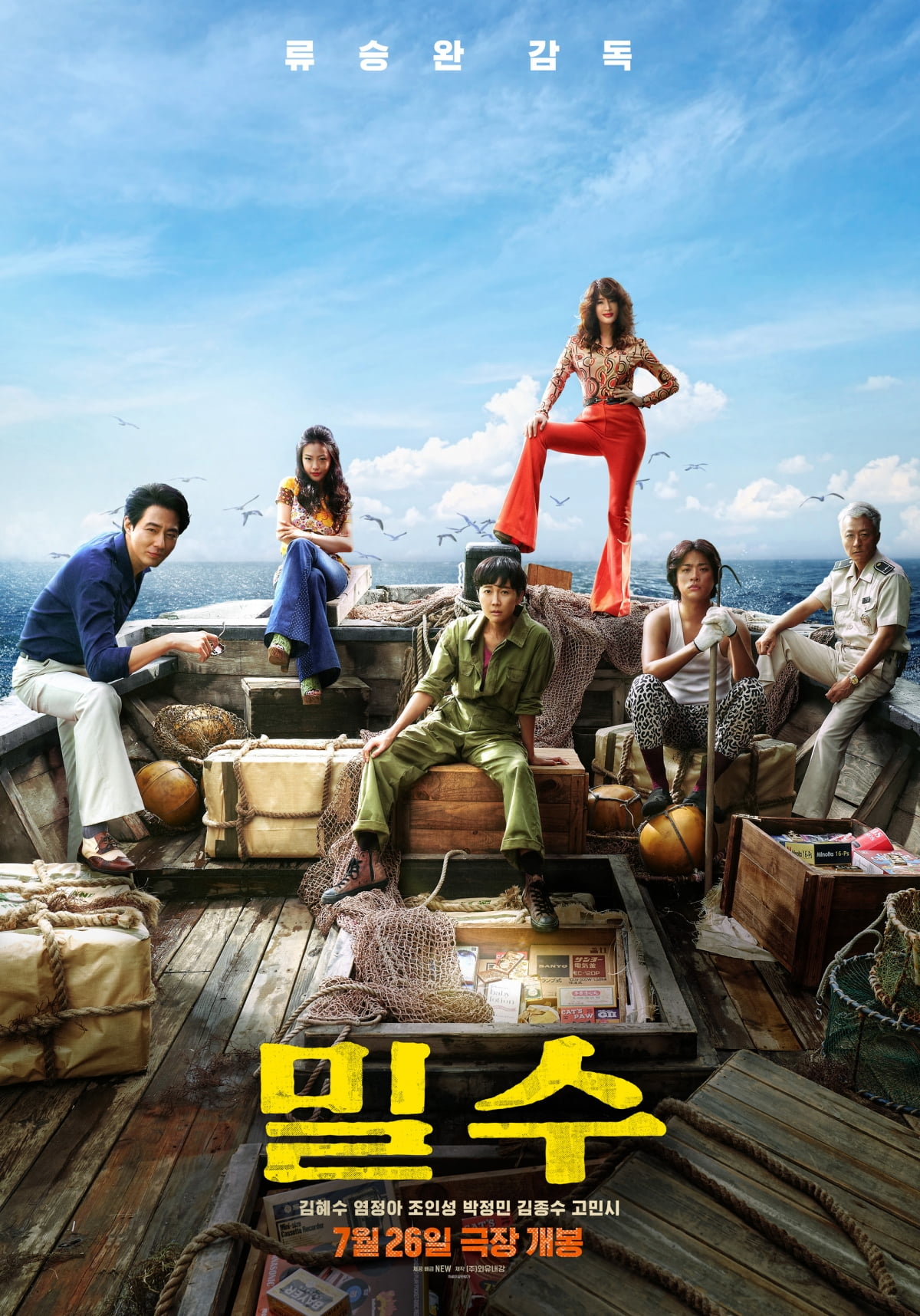 The movie 'Smuggling' raised a big deal.
According to the integrated computer network for movie theater tickets of the Korea Film Promotion Commission, 'Smuggling' (director Ryu Seung-wan), which was released on the 26th, mobilized 318,092 viewers and entered first place on the first day of release, predicting a cruise.
'Smuggling' is a maritime crime action drama in which people get caught up in a life-long battle in front of people who make a living by rescuing daily necessities thrown into the sea. 'Smuggling', which had good word of mouth, was selected by more than 310,000 viewers on the first day of release, announcing a pleasant departure.
'Mission Impossible: Dead Reckoning Part One' (Director Christopher Macquarie, hereinafter 'Mission: Impossible 7') fell to second place. It mobilized 75,244 spectators and broke the cumulative number of spectators of 3,175,816. '
In third place, 'Elemental' (director Peter Sohn) attracted 73,201 viewers, recording a cumulative audience of 5,242,138, setting another record. 'Elemental' accumulated 3.51 million viewers as of 1:30 pm on the 11th, and through this, 'Elemental' surpassed Disney-Pixar's animation 'Coco' and surpassed 'Inside Out' (4.97 million), which ranked first sat on top
In 4th place, 'Detective Conan: The Black Iron Fish' (director Yuzuru Tachikawa, hereinafter 'Detective Conan 26') was watched by 27,190 spectators during the same period, with a total of 454,858 spectators. 'Detective Conan 26' depicts the desperate ocean battle royal mystery of Conan, the FBI, and the Public Security Police against the black organization trying to track down the codename Sherry by occupying the 'all-age recognition' AI technology being developed at Interpol's state-of-the-art marine facility Pacific Buoy. animated movie.
In fifth place was the movie "Barbie" (director Greta Gerwig) with 25,671 viewers, recording a cumulative audience of 334,713. 'Barbie' is a work that depicts the unfolding story of Barbie, who lived in 'Barbie Land' where she can become anything she wants, discovers a crack in the portal connected to the real world, and goes on an unexpected journey with Ken to solve it. .
Jiye Choi, staff reporter at TenAsia wisdomart@tenasia.co.kr