MOVIE
Actress Go Min-si, the story of being called 'Smuggling' Fu Bao
Interview with Ko Min-si as Go Ok-bun in the movie 'Smuggling'
'Smuggling' to be released on July 26th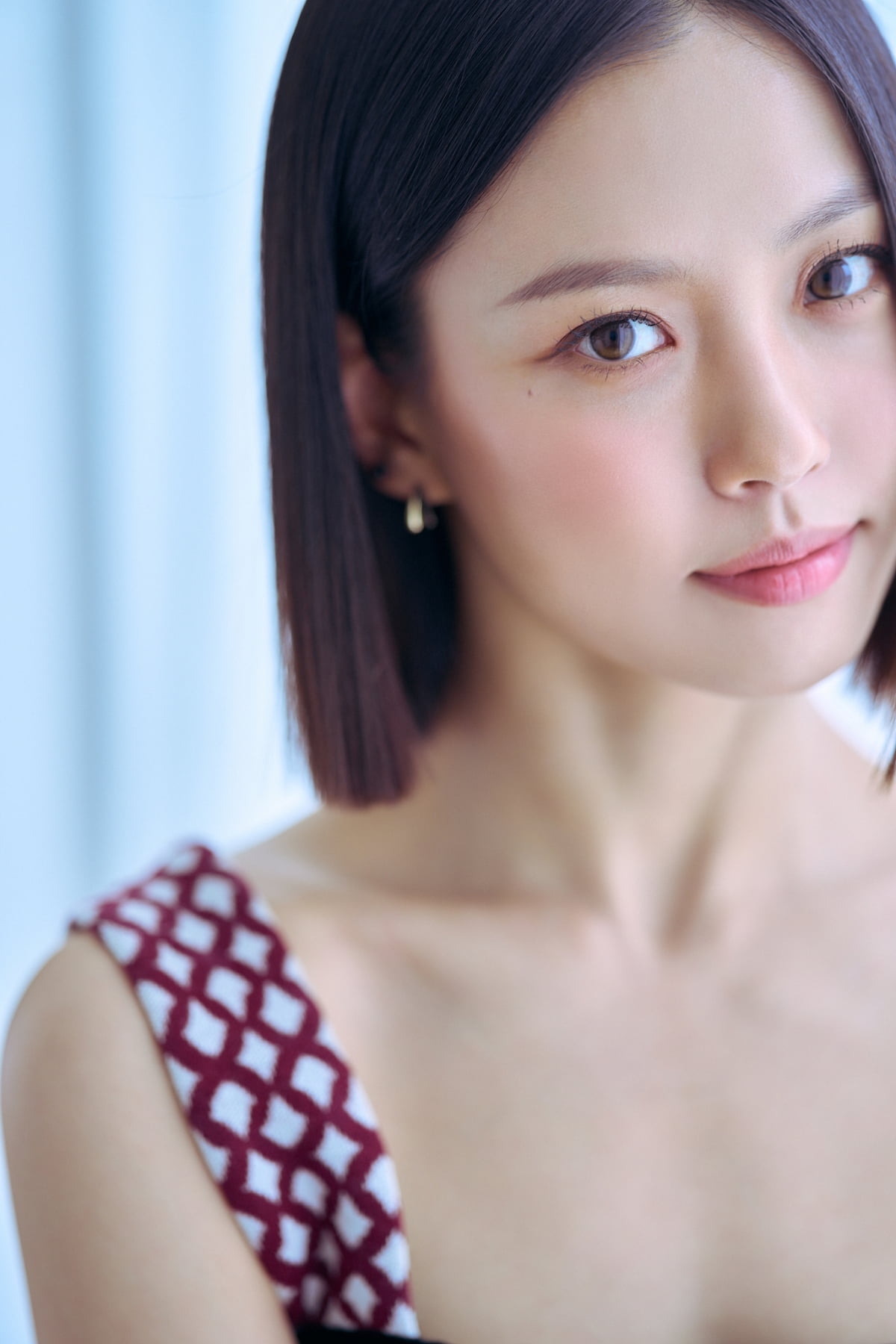 Actress Go Min-si (28), wearing short-sleeved knitwear with short hair, brought up the story of 'smuggling'. Although there was a gap between her calm and tidy appearance and the character in the movie, she still retained Go Ok-bun's lovely charm.
On the 25th, at a cafe in Sogyeok-dong, Jongno-gu, Seoul, Go Min-si started an interview about the movie 'Smuggling' (Director Ryu Seung-wan). In 'Smuggling', Go Min-si played Madam Go Ok-bun, an informant at a coffee shop in Guncheon, who collects information on smuggling plates. A person who started as the youngest in a coffee shop and penetrated the information of the Guncheon floor with his unique affinity for both men and women. He is a key player in the play who shows his ability to gather information and helps Chun-ja (Kim Hye-soo) and Jin-sook (Yeom Jeong-ah).
After being cast in the role of Go Ok-bun, Go Min-si said, "I myself was too shocked" by the photo that director Ryoo Seung-wan showed. "When the director showed me the picture, he said, 'You have to do the seagull eyebrows, can you do it?', so I said I would do it. I looked in the mirror after putting on my makeup, and I couldn't help but stare at the mirror blankly. I also put on sideburns, but the visual was so shocking." What if the visuals are so shocking that the audience can't concentrate?' I was worried, but the director was very happy."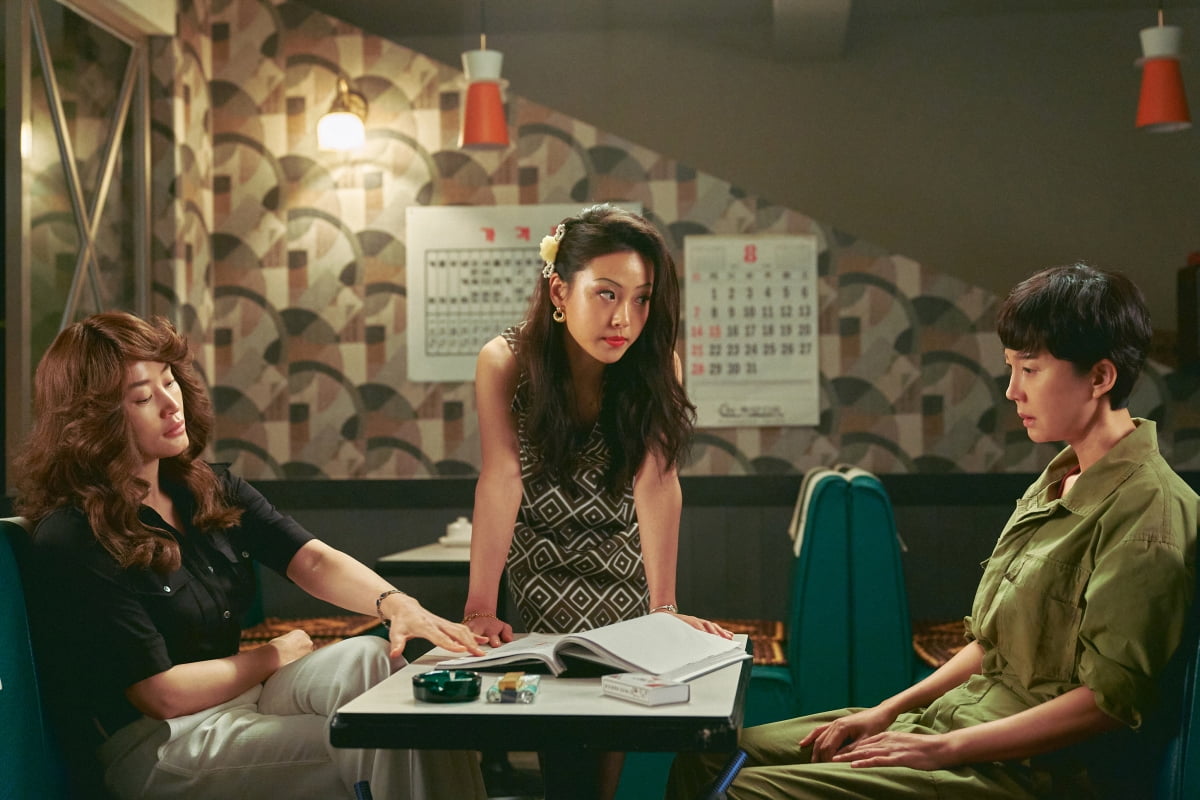 Go Min-si added
,
"I actually shaved my eyebrows .
After the makeup, it was the clothes. Director Ryu ordered a hanbok in the color of shiny silver hairtail in his head, and when he saw Go Min-si fitting it, he laughed and liked it. He laughed, saying, "The director clapped for joy and said, 'Yes, this is it, let's go with this'. He really liked it."
I spent quite a long time in this makeup state. Go Ok-bun's character, which was a 'visual shock' at first, became more and more confident to Go Min-si. Go Min-si said, "Ok-bun's external appearance was the most shocking, so it took me a long time to adapt myself. But everyone on the set liked it so much that this makeup became my confidence. If the makeup is well done, I can act more confidently. There was," I looked back. I think my appearance was my biggest challenge."
"Since I appear a lot in the latter half of the episode, when I'm waiting for an episode, the staff and actors say, 'This is a horror movie' and take pictures. They even call me 'Guncheon Fubao' for this visual. I'm happy too."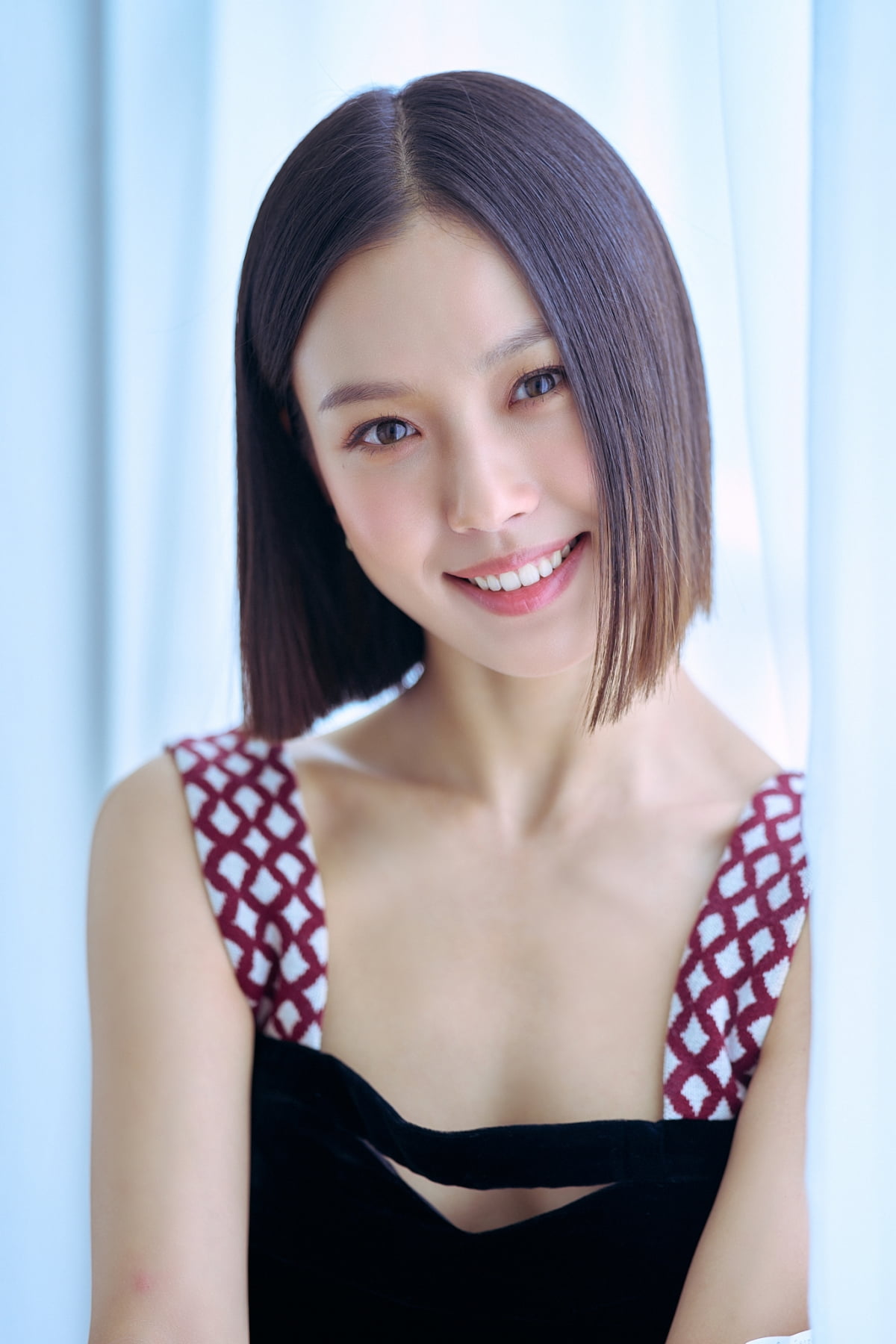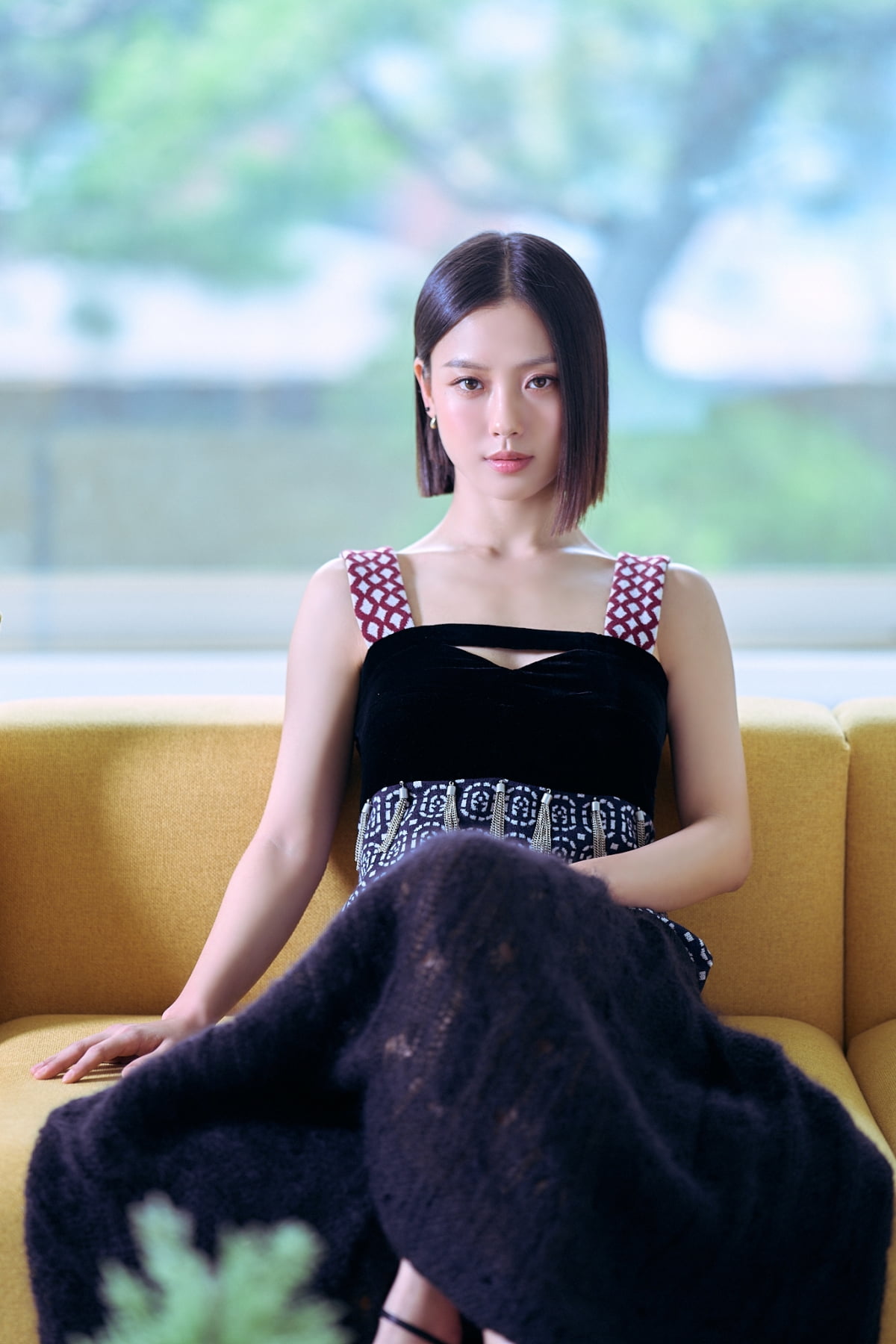 Go Min-si's favorite scene is the scene where she plays fake tears while making music. Go Min-si said, "I wonder if I did it in the scene where I said, 'Oh, oppa, I'm a bad bitch.' At that time, I felt a lot of catharsis." I thought of throwing them all in and doing it. Everyone liked it so much, and I like that scene the most, too," she laughed.
Ko Min-si often sticks with the role of Jangdori, played by Park Jung-min in the play. Go Min-si said of Park Jung-min, "He rarely speaks. He is introverted and quiet." "The basic base is Shaiga. He is a shy person."
"But that's one of Jungmin oppa's charms. My favorite character is Jangdori, and it's so extreme that he is so good at Jangdori and sits quietly when cut. But yesterday, I was surprised to see Oppa's interview. I wonder if oppa thinks that way? I really didn't know. Jangdori is an acting genius, but she's a bit shy, but she caught her being jealous of being loved. Haha"
Ko Min-si, who appeared together on a YouTube entertainment to promote 'smuggling', said, "My brother is introverted, and I am more introverted than I thought, so we winked when we acted each other, but sat still when we cut again." I thought there should be some chemistry, so I asked, 'If you don't mind, let's have a tea time for an hour?'" and drew attention.
"Actually, it was quite awkward that day, but I realized that he was more talkative than I thought. I found out that he is smart and very sensitive. My brother doesn't drink at all, but he gave me wine as a gift. I think he has this. While filming on YouTube, I thought he was a really broad-minded person."
Ko Min-si praised Park Jung-min again, saying, "The director's directing absorption is also very fast. He is quiet and shy, but he acts like that, so I thought that no one could really win with acting."
He also boasted of the love he received from senior actors Kim Hye-soo and Yum Jung-ah. Go Min-si said, "(Kim) Hye-soo sends shrimp, meat, and grilled dishes during holidays. He also sends good seasonal fruits and gives wine as a gift." I'll give it to you." He laughed.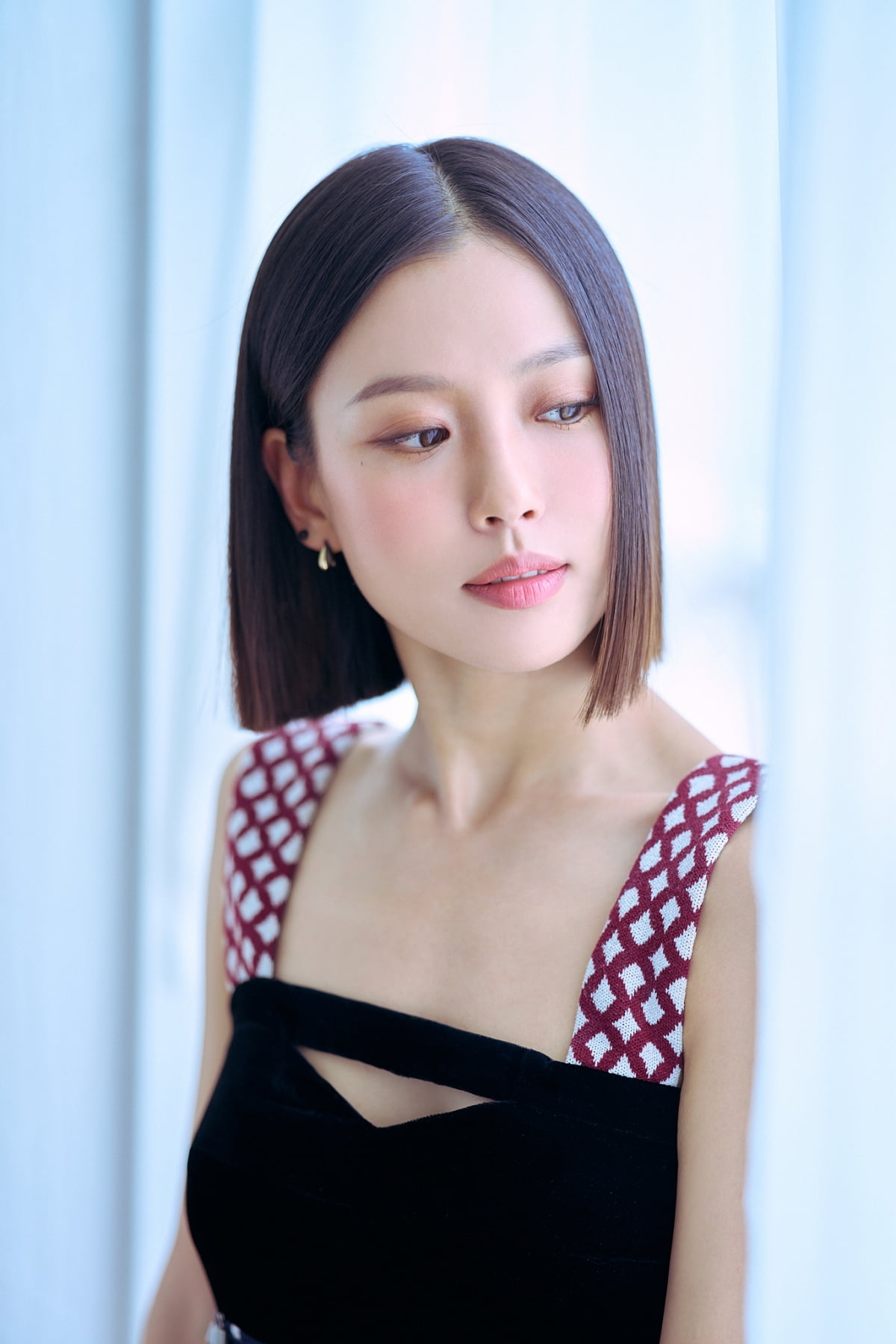 "What I remember is that senior Hye-soo said she would share the clothes she wore when she was young during the waiting time for filming, so I tried them on during the fashion show. You have to take good care of yourself.' Junga senior always praises me. Just saying 'You are doing well', 'You are doing so well', and 'You are so pretty' is just so much appreciated."
While playing Ok-bun, Go Min-si acted as a mini-me of Chun-ja, played by Kim Hye-soo. It's a concern that Kim Hye-soo's presence alone was a great help to her acting.
"I think the reason why Chunja, Jinsuk, and Okbun's chemistry was able to live well was because they met frequently off-site and privately, so they listened to various advice and shared various stories together. This is it. It's so good and I'm happy."
'Smuggling' will be released on the 26th.
Jiye Choi, staff reporter at TenAsia wisdomart@tenasia.co.kr