ENTERTAINMENT
Yoo Seung-ho, 150 happy minutes with domestic fans for the first time in 4 years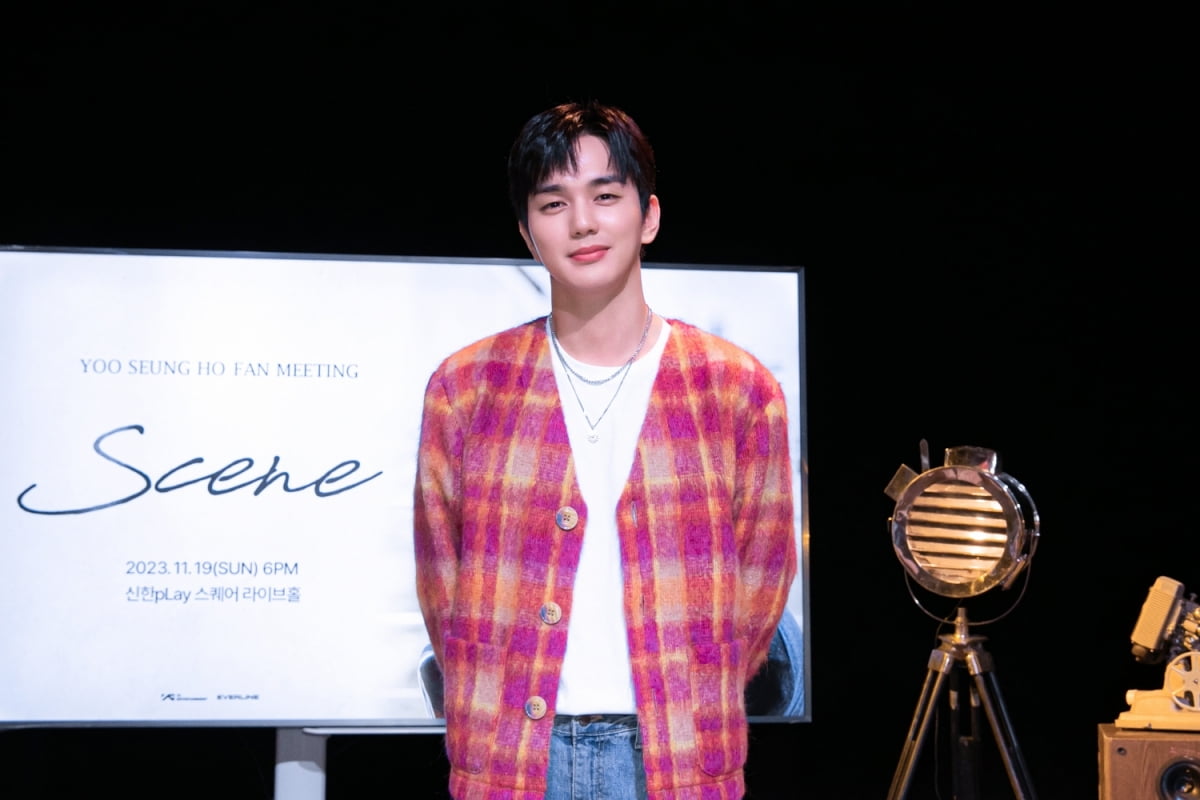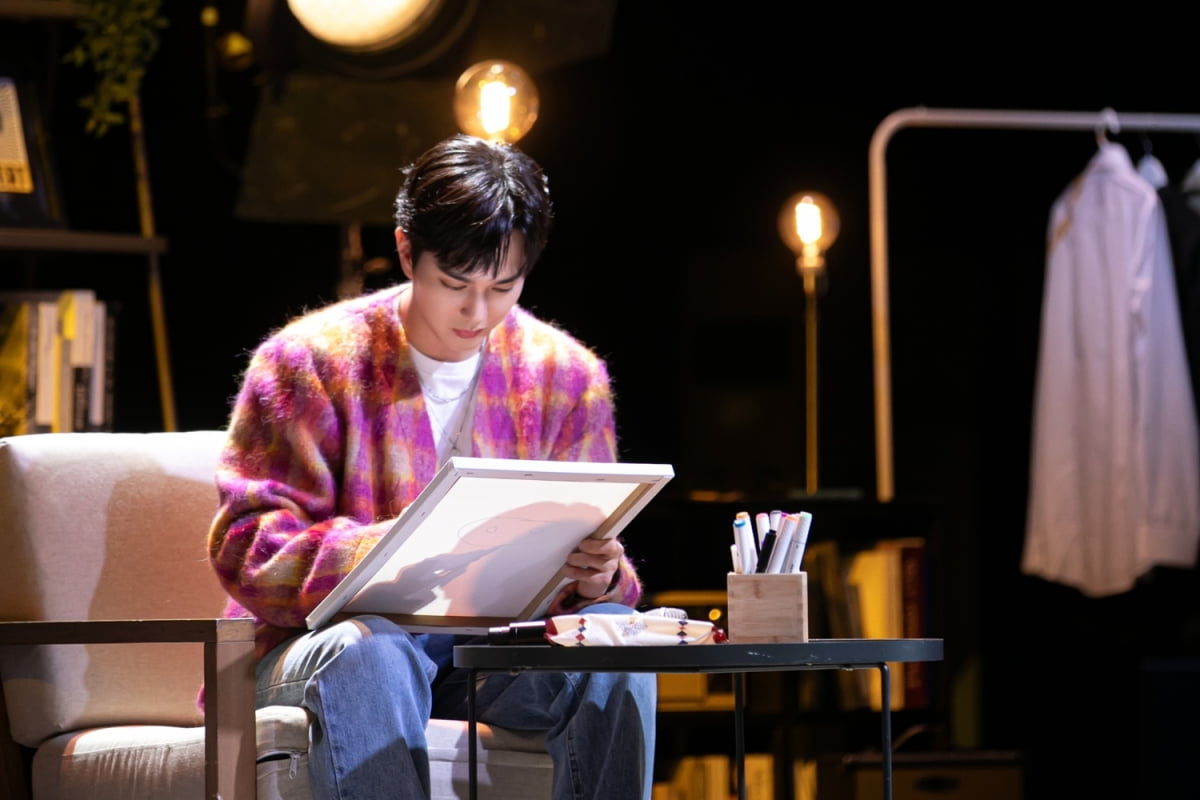 Actor Yoo Seung-ho colored his fan meeting with passion and love.
According to his agency YG Entertainment on the 21st, Yoo Seung-ho held the 2023 'SCENE' in Seoul on the 19th and had a great time meeting fans for the first time in four years. He presented 150 happy minutes by actively communicating with fans through various programs such as filmography analysis, famous scene reenactment, counseling center, gift making, and send-off party.
Yoo Seung-ho, who announced the start of the fan meeting by saying, "It's strange yet exciting to be on stage instead of in front of the camera," turned the microphone to the audience during his daily talk and continued to actively answer questions fans were curious about. He also showed off a boxing pose, which he recently started as a hobby. It made the fans happy.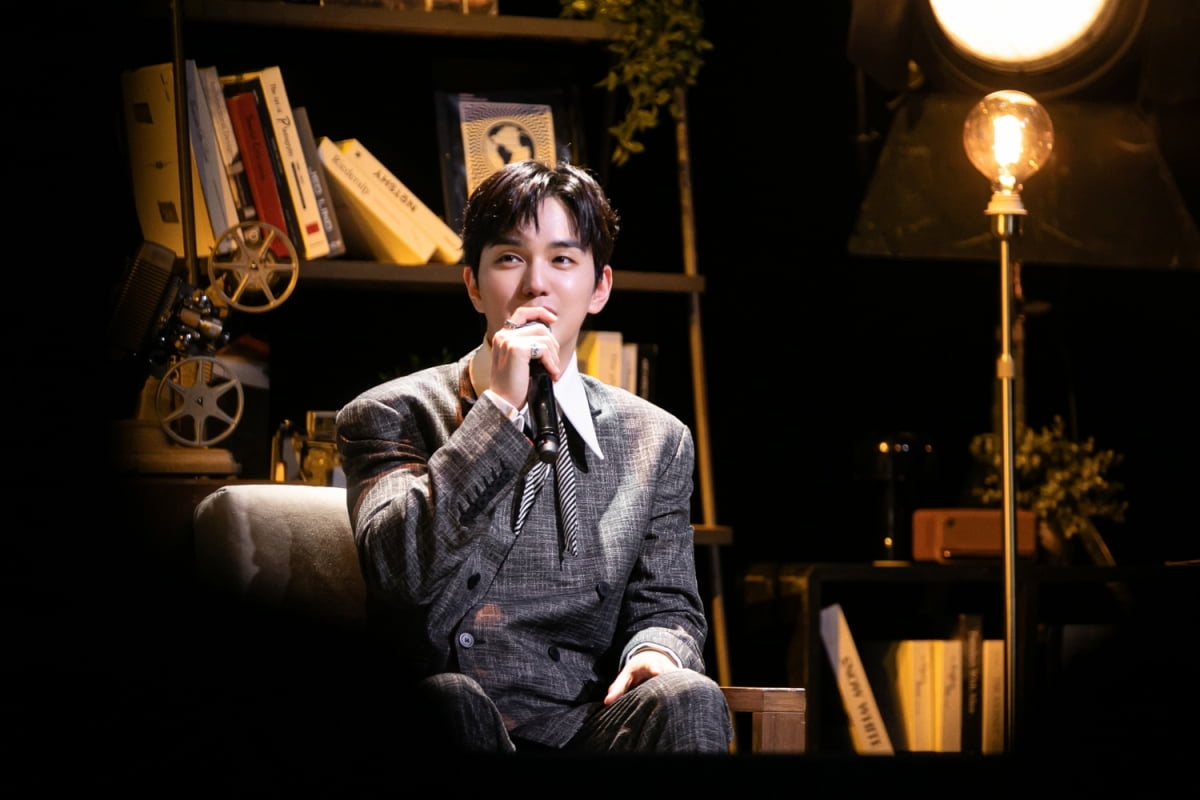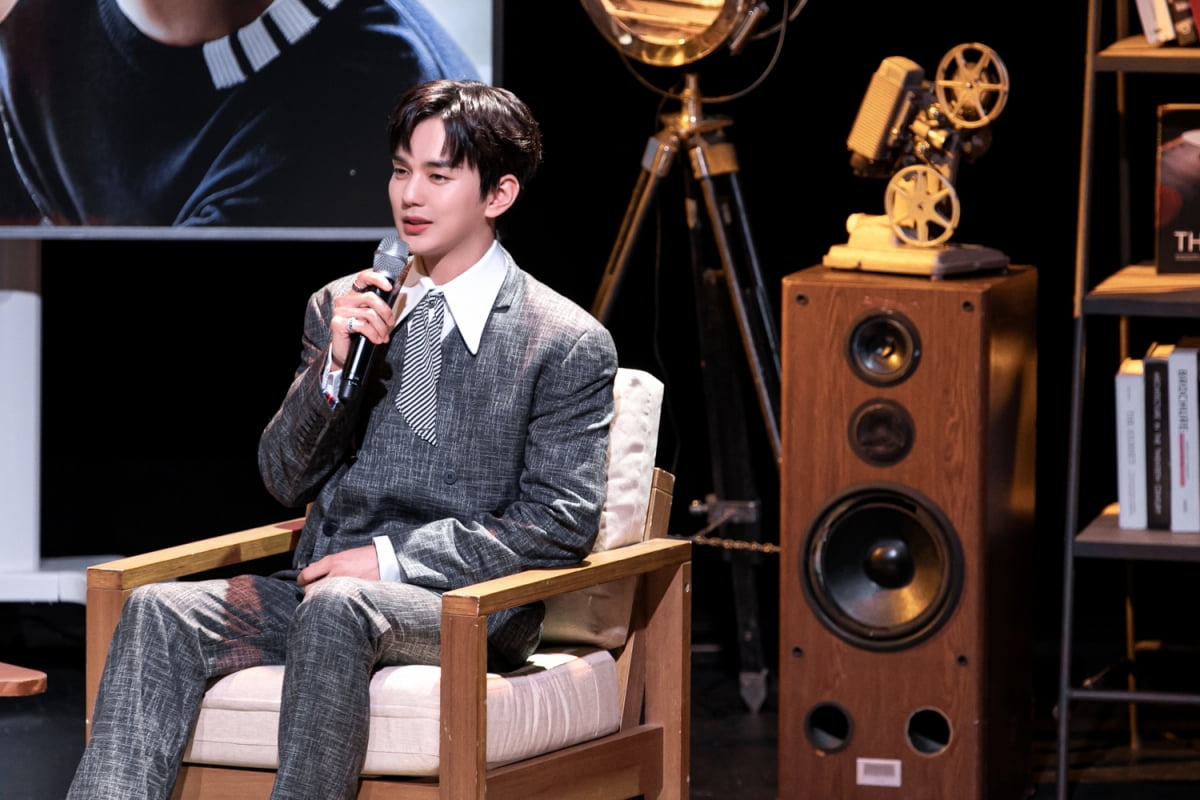 He recommended Urban Zakapa's 'I Don't Love You' among the music videos he appeared in, and revealed that he also enjoys listening to singer Yoon Do-hyun's 'In Front of the Autumn Post Office' when the weather gets colder. At the request of fans, he sang a line of the song with a trembling voice. It made the scene cheer.
In the 'Revisiting Filmography' corner, Yoo Seung-ho spoke seriously and honestly about the various works he has appeared in, from his debut film 'Spiny Fish' to his latest film 'Deal'. Although he is always nervous and unfamiliar in front of the camera, he has continued his career as an actor for 23 years. Like Baekhyun in 'The God of Study', when asked 'What kind of part-time job would you like to do if you go back to being a normal teenager?', he answered, "Instead of working in front of a desk at the library. He gave an honest answer, "I just want to quietly organize my books in the back," which brought a lot of laughter.
He also re-enacted the line from the drama 'I Miss You', "No one can have what I don't have," and made a surprising confession, saying, "What I actually want more is the love of my fans," clearly showing his 'fan lover' side. Yoo Seung-ho, who expressed his dream of "not standing out like I do now and wanting to continue my life as an actor by trying out various characters," shared his concerns with fans through the 'Seungho Counseling Center.' In response to a fan's story asking how to strengthen his heart, he gave counseling based on his sincerity and experience, saying, "Even when I get hurt, I feel like I'm getting stronger as I shake. You may be anxious, but don't think too much about it and just face it first."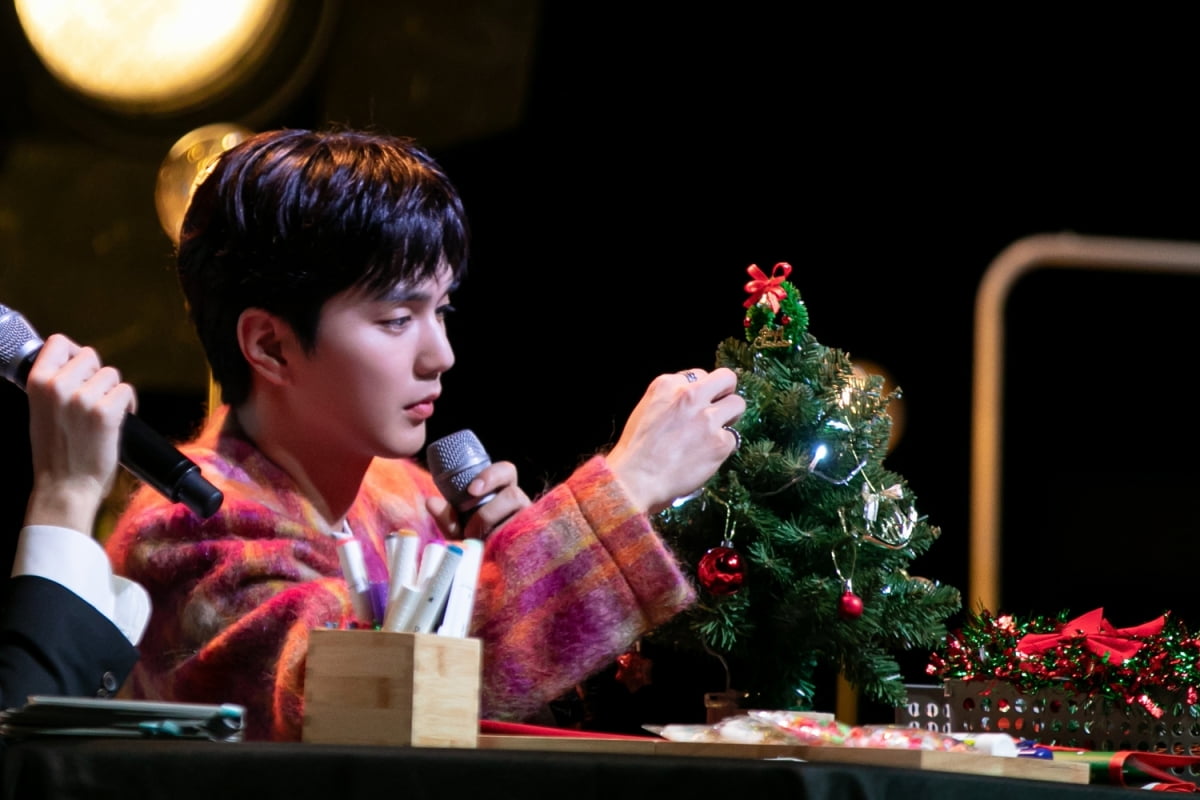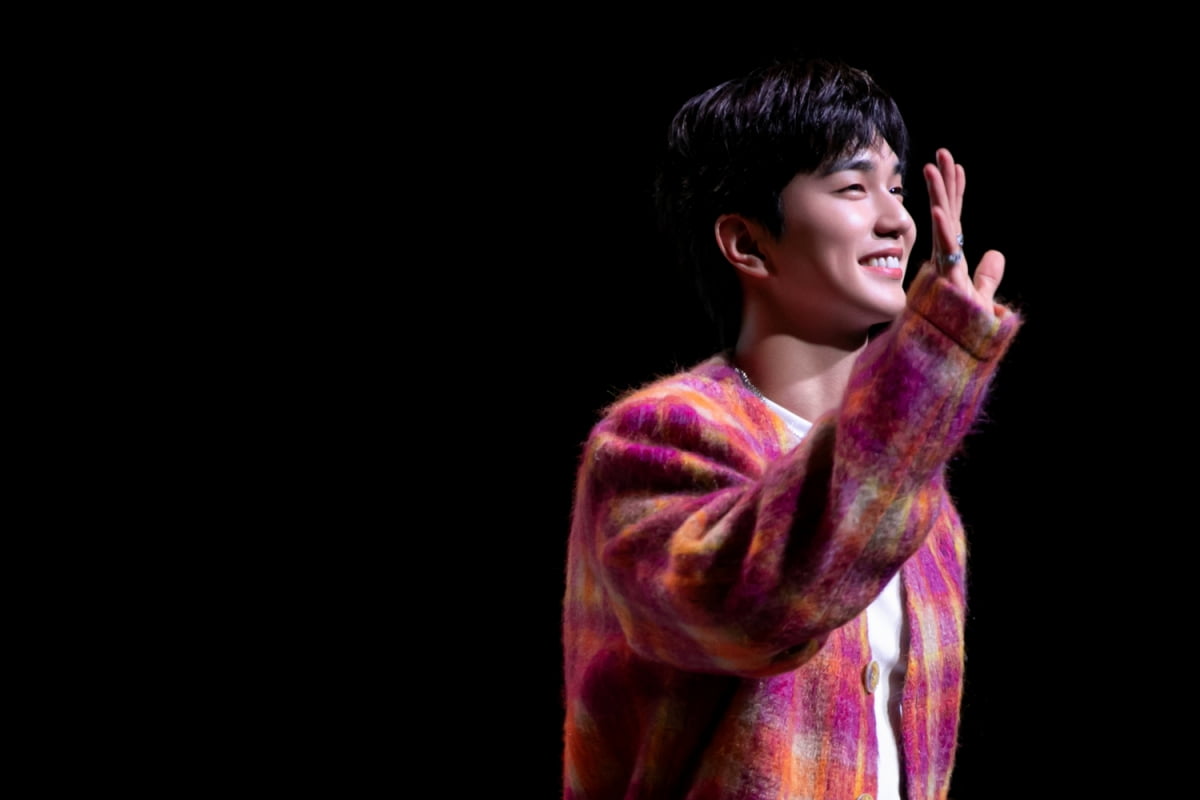 On this day, Yoo Seung-ho made delicate Christmas trees, wreath decorations, and cards and presented them to his fans. He showed confidence, saying that art was his favorite subject during his school days, and created a simple but warm gift package. He brought the padding he wore while filming the drama 'The Return of Vengeance', the leather jacket he bought during his first business trip to the US, and the instant photos he took as his treasured possessions and delivered them directly to his fans, leaving a deep impression on them.
Yoo Seung-ho said, "I am grateful and cherish the things around me. Not only this fan meeting, but every moment is a new turning point no matter what I do. I am so precious and grateful that every moment becomes a new turning point." Through sincere eye contact with each and every fan and seeing them off, we had a meaningful time until the end.
Meanwhile, Yoo Seung-ho, who added to his successful filmography with a new acting transformation through Wave's original drama 'Deal', is scheduled to visit overseas fans at the Red Sea International Film Festival on the 30th.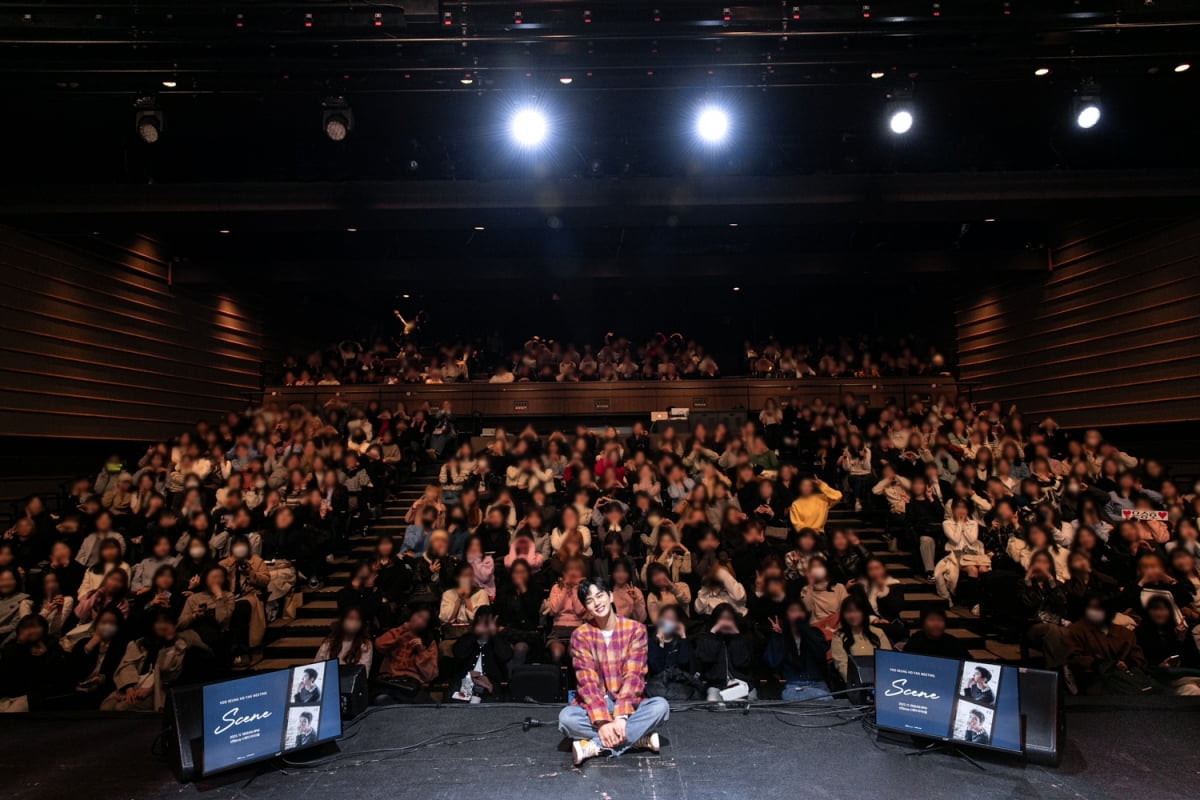 Kang Min-kyung, Ten Asia reporter kkk39@tenasia.co.kr