ENTERTAINMENT
Hoyoung Jeong reveals the secret of cumulative home shopping sales of 40 billion won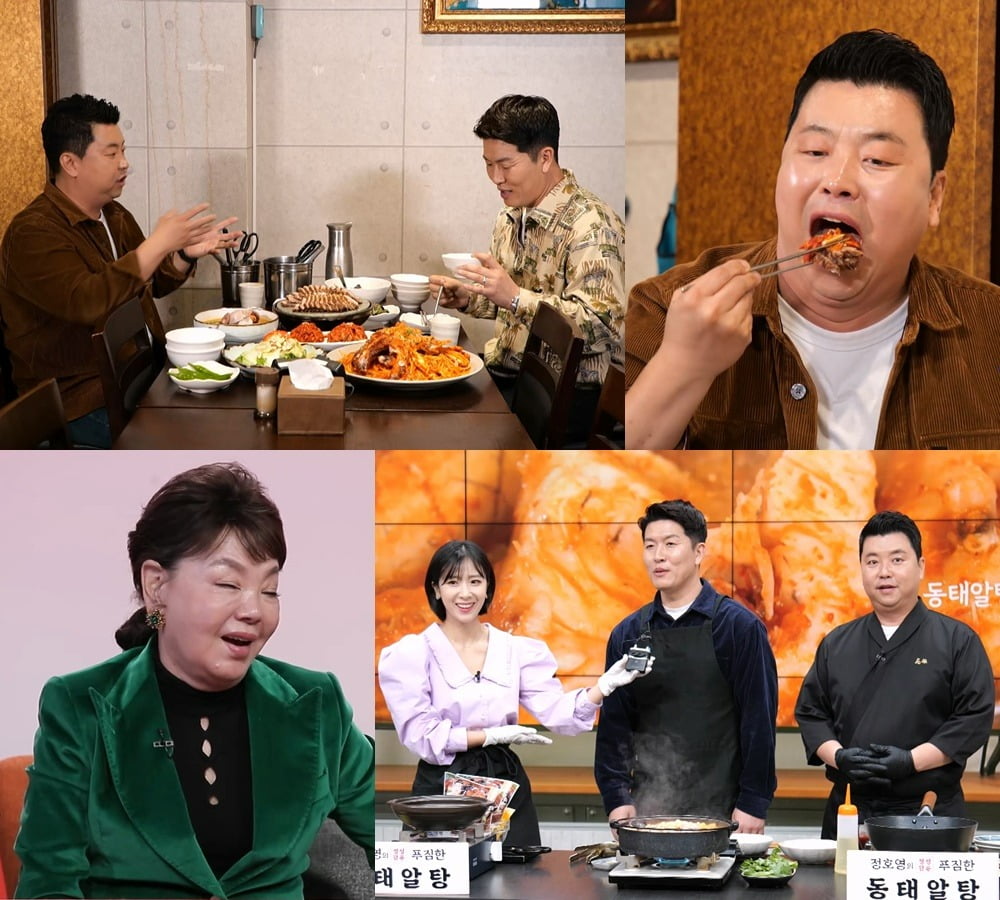 KBS2's 'The Boss's Ears Are Donkey Ears' Jung Ho-young reveals the secret to selling out 40 billion won on home shopping.
KBS 2TV's 'The Boss's Ears Are the Donkey's Ears' (hereinafter referred to as 'The Donkey') is a self-reflection program where Korean bosses voluntarily engage in counter-examination to create a pleasant workplace. KBS' flagship entertainment program that shows the appearance of new bosses and their dynamic workplaces every week is continuing its record-breaking streak by taking the '#1 spot in viewership ratings in its time slot for 80 consecutive weeks.' (Based on Nielsen Korea)
On the 19th, on the 'Sad Angel' broadcast, Hoyoung Jeong will reveal the secret to 'selling out 40 billion won on home shopping'. In particular, Ho-young Jeong is attracting a lot of attention as he is said to be teaching buyers' salivation glands and mukbang techniques to promote purchases as the secret to selling out 40 billion won to Kim Byeong-hyeon, a 'home shopping dream tree' who is taking his first steps into home shopping. In addition, it is said that Jung Ho-young's special mukbang training to sell out the home shopping site stole the attention of the cast.
In response, Hoyoung Jeong said, "Eating cleanly is the most important thing," and added, "You shouldn't eat just one piece of meat in Bossam. "You have to eat two or three pieces of meat at once, and you have to put kimchi under the meat as much as possible," he said, providing plating tips to make bossam more appetizing. Here, "You must endure hot foods such as dongtaetang (chicken stir-fry stew). Even if the soup is hot, it must be eaten cool. In this case, "You know, right? "It would be good to add the comment, 'It's hot but it's cool,'" he said, showing off the professionalism of a home shopping seller.
Jeon Hyun-moo, who saw this, said, "As expected of Yoo Jae-seok in the home shopping world," and added, "I saw a home shopping show featuring Jung Ho-young, and he sold frying pans very well. He is said to have repeatedly given a thumbs up, saying, "He talks like the person who developed the frying pan, and it's hard to tell how well he speaks." In addition, when asked which of the store sales or home shopping profits were higher, Jung Ho-young said, "During the time of the coronavirus, I paid my employees' salaries with home shopping profits," making the cast members' eyes shine brightly.
On the other hand, Kim Soo-mi lived up to the legend of selling out the original home shopping, saying, "We sold 600 million won worth of kimchi in one hour of home shopping. "The moment I took a bite of kimchi, I was flooded with calls from all over the country," he confesses in surprise. However, Kim Soo-mi, who was watching Kim Byeong-hyun's mukbang, screamed, "You can't do it like that," and "Oh, I can't do that," and her face became contemplative, raising curiosity about the story. In addition, Kim Soo-mi made a surprising confession, saying, "If I make 40 billion won in sales, 8 billion won will fall into my pocket," raising questions about whether it is true.
Will Kim Byeong-hyun, the 'home shopping dream tree', be able to set a home shopping sell-out record with Jung Ho-young? The secret of Jung Ho-young's cumulative home shopping sales of 40 billion won will be revealed in 'Sad Angel'.
Meanwhile, KBS 2TV's 'The Boss's Ears Are Donkey Ears' airs every Sunday evening at 4:45 PM.
Ten Asia Reporter Kim Seo-yoon seogugu@tenasia.co.kr