ENTERTAINMENT
Jeon Cheong-jo, Nam Hyun-hee's niece booked on charges of 'assault with a golf club'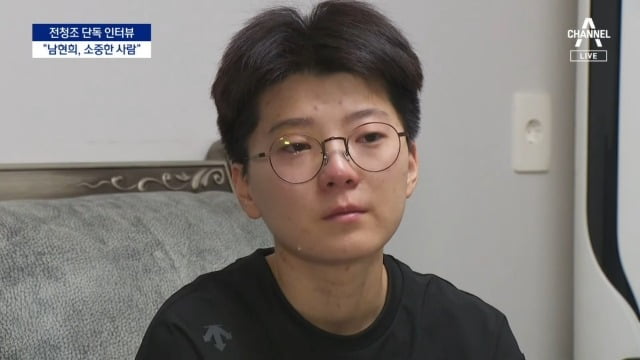 Jeon Cheong-jo, who had promised to marry former national fencing team member Nam Hyun-hee, was booked on criminal charges of child abuse.
On the 30th, Seongnam Jungwon Police Station in Gyeonggi Province criminally booked Jeon Cheong-jo on charges of violating the Child Welfare Act (child abuse).
According to the police, Jeon Cheong-jo is suspected of assaulting Nam Hyun-hee's nephew, A, several times at Nam Hyun-hee's mother's house in Jungwon-gu, Seongnam-si for a month since last August. At the time, Jeon Cheong-jo was known to have used a golf club during the assault.
The police are also considering issuing an arrest warrant for Jeon Cheong-jo. The police said, "We are reviewing various factors," and "We plan to check overall whether Nam Hyun-hee is an accomplice." It was revealed that the charges were reported by a child protection agency that counseled Nam Hyun-hee's younger brother and his wife.
Currently, Nam Hyun-hee is denying any possibility of complicity with Jeon Cheong-jo. On the same day, Nam Hyun-hee appeared on a CBS radio program and said, "P Hotel's youngest son said he had the ability to reproduce after receiving a transplant from a specific body organ." "I thought it might be possible," he said.
He then drew a line, saying, "I, my family, and the teachers at our fencing academy have suffered a lot, so I plan to sue Mr. Jeon."
Reporter Junho Yoon, Ten Asia delo410@tenasia.co.kr