ENTERTAINMENT
SEVENTEEN becomes the first K-pop artist to stand on the podium at UNESCO headquarters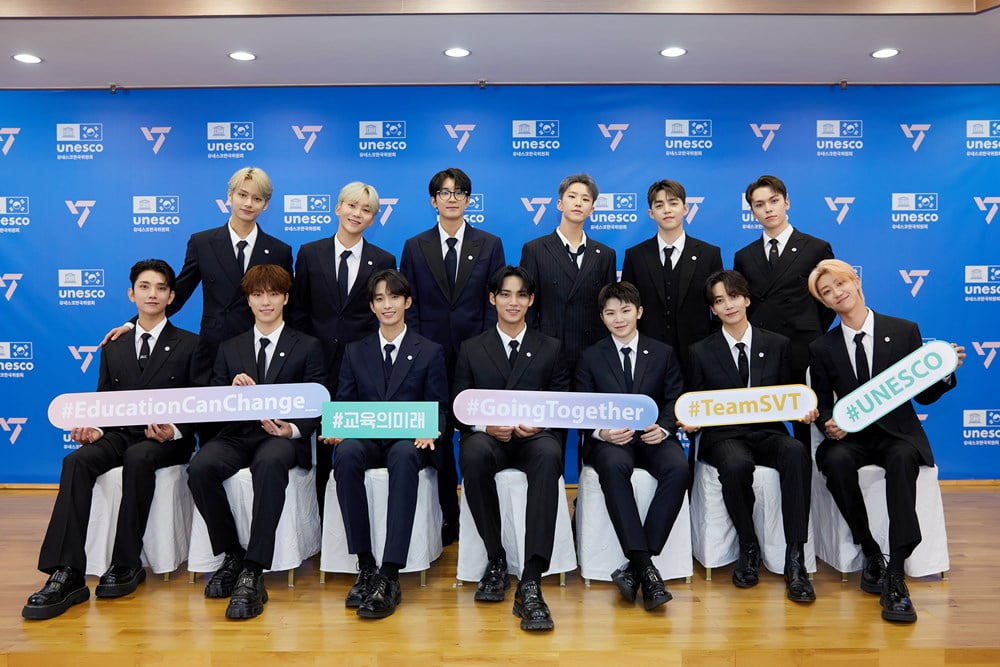 Group Seventeen (S.Coups, Jeonghan, Joshua, Jun, Hoshi, Wonwoo, Woozi, The8, Mingyu, DK, Seungkwan, Vernon, Dino) became the first K-pop artist to speak at the UNESCO headquarters and jointly conduct a global campaign. do.
Pledis Entertainment said on the 27th, "Seventeen will stand on the podium at the 13th 'UNESCO Youth Forum' to be held at the UNESCO headquarters in Paris, France at 7pm on November 14th (local time, 3am on November 15th, Korean time). "He said. Seventeen is assigned a special session here and will give a speech and performance for about an hour.
The 'UNESCO Youth Forum' is an event held in conjunction with the UNESCO General Assembly held every two years. Through this forum, youth representatives from each country share opinions and experiences and seek solutions to problems facing the young generation. This youth forum, which marks its 13th anniversary this year, is held during the 42nd UNESCO General Assembly, to which heads of state representatives of UNESCO member countries (194 countries), UN youth-related organizations, and representatives of government and non-governmental organizations from each country are invited. It is expected to be an important opportunity to strengthen solidarity among people.
'10 million artists' Seventeen plans to spread the message, "Don't be discouraged, let's overcome" to young people around the world
This is the first time a K-pop artist has been assigned an entire session at a UNESCO general-level event. As a result, Seventeen earned the title of 'the first artist to be invited alone to the UNESCO Youth Forum'. This means that Seventeen has gone beyond the K-pop fandom and established itself as an icon representing the youth of this era. The main hall where Seventeen will deliver the speech is considered the largest, most historic, and symbolic space at UNESCO headquarters.
Seventeen plans to deliver the message at the forum that "youth solidarity and education change the future of youth and the planet." Based on each member's experience, we plan to present the role that young people can play for sustainable development.
Since their debut as a 13-member multinational group in 2015, Seventeen has sung about the conflicts and wanderings of youth and delivered a positive message: 'Instead of being pessimistic and frustrated, let's fight and overcome together without getting tired.' Seventeen, who has a global fandom with a unique bright and refreshing image, has established himself as the best-selling K-pop single album artist and a '10 million artist' selling more than 10 million albums a year. The recently released 11th mini album 'SEVENTEENTH HEAVEN' is continuing to achieve career highs even in its 9th year of debut, including setting a new record for 'largest number of pre-orders for a K-pop album of all time'.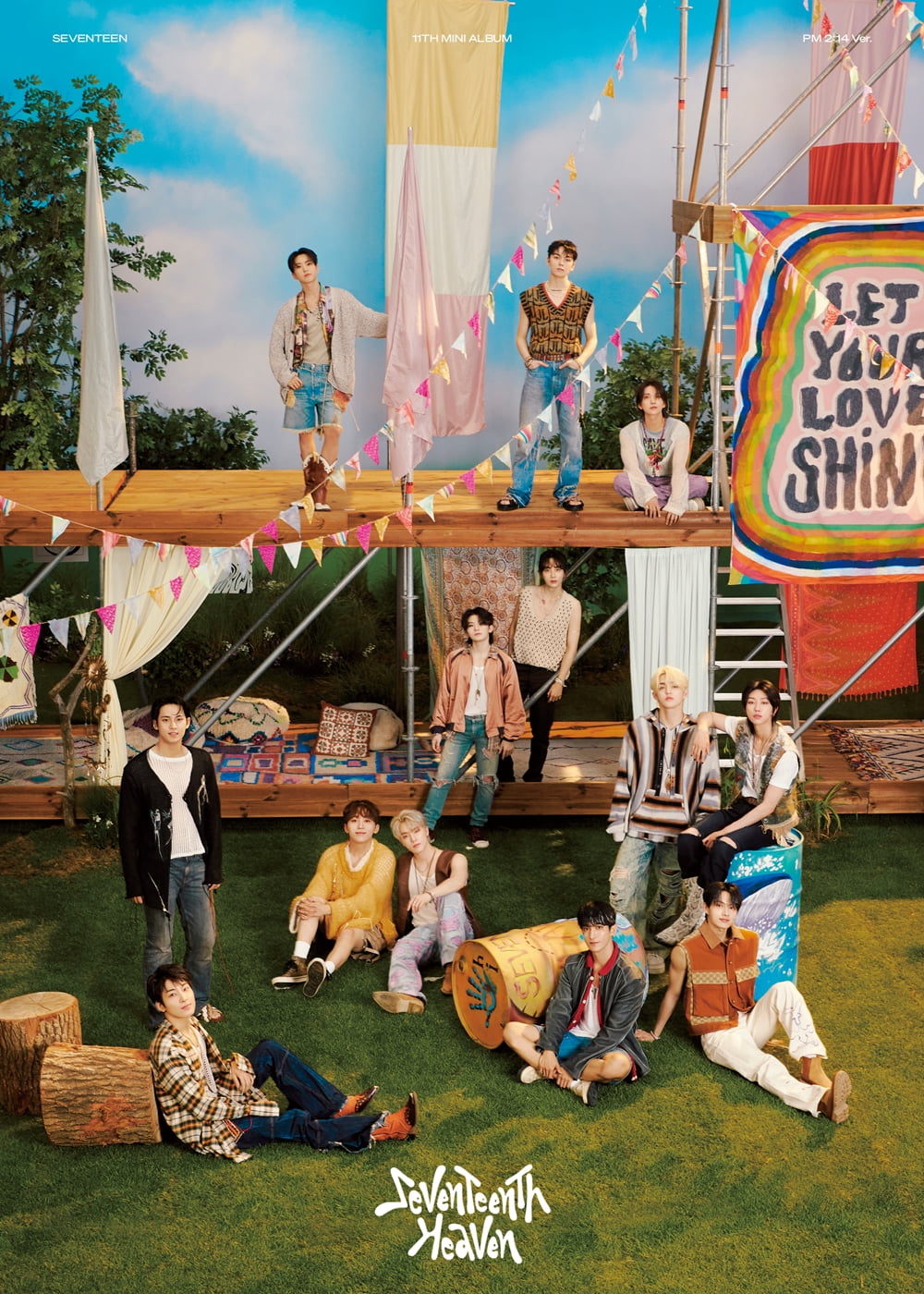 Hive said, "It is very meaningful that a Korean artist and artist, who sprouted the buds of reconstruction from the devastation of war through UNESCO's education support 70 years ago, sends a message of hope through solidarity and education to young people around the world," and added, "Seventeen is a singer. "We expect that they will solidify their status and position as the best K-pop group by expanding their influence not only as a global speaker representing the young generation," he explained.
Prior to this speech, Pledis Entertainment signed a tripartite business agreement with UNESCO Headquarters and the Korean National Commission for UNESCO (Secretary-General Kyung-gu Han). This is a concept that expands the effectiveness of the education campaign #Going Together business agreement signed with the Korean National Commission for UNESCO in August last year to a global level.
Through the Going Together campaign, Seventeen has emphasized that young people like themselves can become agents of educational change. Various achievements were also achieved during the activity process. In addition to the funds raised through the font 'Bongbongi', which was inspired by the character 'Bongbong', which was inspired by the official light stick, a portion of the proceeds from last year's world tour performance was added and used to support education in Malawi, Africa. They also operated a campaign promotion booth at the fan meeting to draw attention to support for the underprivileged and the future of education.
A country that received textbook support from UNESCO 70 years ago has become a cultural powerhouse, preaching education and hope.
Founded in 1945, immediately after World War II, UNESCO was launched with the purpose of helping humanity escape the devastation of war and achieve common prosperity through education, science, and cultural promotion. It is widely known to the general public as a World Heritage designation project, including World Cultural Heritage and World Natural Heritage.
UNESCO is considered one of the most active and practical organizations among the UN specialized agencies. It is the only UN organization that carries out projects with a National Commission for each member state. There are currently 199 national committees in operation. South Korea also joined UNESCO in 1950 and established the Korean National Commission in 1954.
In particular, Korea is considered one of the beneficiaries of UNESCO's education support project for underdeveloped countries. South Korea, which was one of the world's poorest countries after the Korean War, expanded educational opportunities for young students through a UNESCO-led textbook support project. The 1956 edition of the Korean nature textbook is currently on display at UNESCO headquarters in Paris, France.
Reporter Junho Yoon, Ten Asia delo410@tenasia.co.kr