ENTERTAINMENT
'I'm Solo' 17th Sang-cheol and Hyun-sook's frozen atmosphere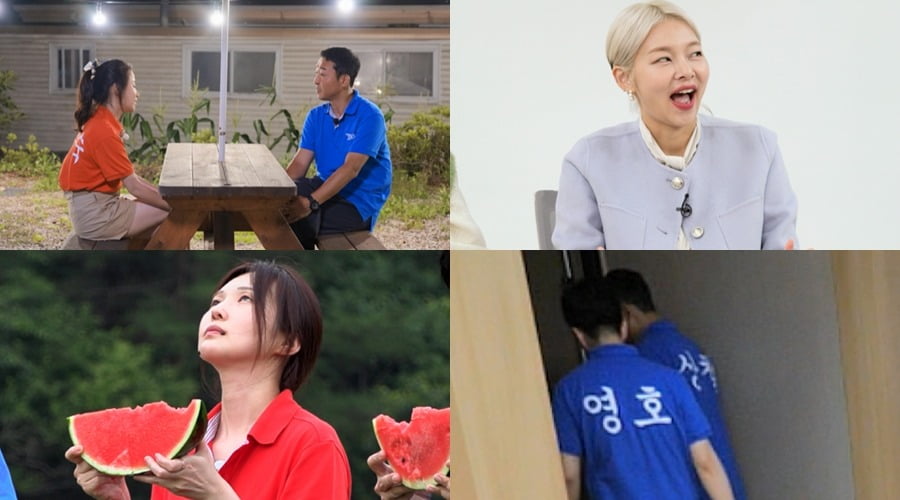 A crack is detected in the romance between Sang-cheol and Hyun-sook in the 17th episode of 'I'm SOLO'.
On the 17th, ENA and SBS Plus' real dating program 'I Am SOLO' released a trailer showing the twisted love line of 'Solo Country 17th Street', a war between Sang-cheol and Hyun-sook ahead of its broadcast on the 22nd.
In this trailer, the production team shouts, "Super date ticket!" and begins a mission with the super date ticket that everyone is paying attention to. Youngho, who has Hyeonsuk in his heart, immediately raises the tension by shouting "Low rain!"
At the command of the production crew, "Go!", the solo men begin to run sideways, called 'crab walk running'. Single women also run at full speed, igniting their will to get the 'super date ticket.' MC Defcon, who was watching the running of the single women with his teeth clenched, said, "Ah, that's good!" and relayed the scene as if he were a caster, saying, "Youngja's starting is good!"
After a while, Oksun appears to be concentrating on the game, spitting watermelon seeds in his face, and Defconn bursts out laughing at the sight of the single man and woman being more serious than ever, saying, "Hahahaha." When the desperate 'super date battle' of 'Solo Country 17th Street' ends, the 17th group of single men and women spread out on the lawn.
After returning to the dorm, Young-ho asks, "Sang-cheol, can I talk to Hyun-sook for a moment?" Sang-cheol coolly says, "Yes, I understand," and leaves. However, this is only for a moment, and Sang-cheol reveals his feelings of jealousy to Hyeon-suk, saying, "What did you talk about with Young-ho?" Hyun-suk cannot answer, saying, "Ah...", and Sang-cheol ends up upset, saying, "Ah, but this is..." 3 MCs Defconn, Song Hae-na, and Lee Yi-kyung sigh at the serious mood between the two, saying, "Ah, that's right...", and a lot of attention is focused on what kind of twist happened in the 17th season.
Ten Asia Reporter Kim Seo-yoon seogugu@tenasia.co.kr