ENTERTAINMENT
Actress Pyo Ye-jin, smile that makes people's hearts flutter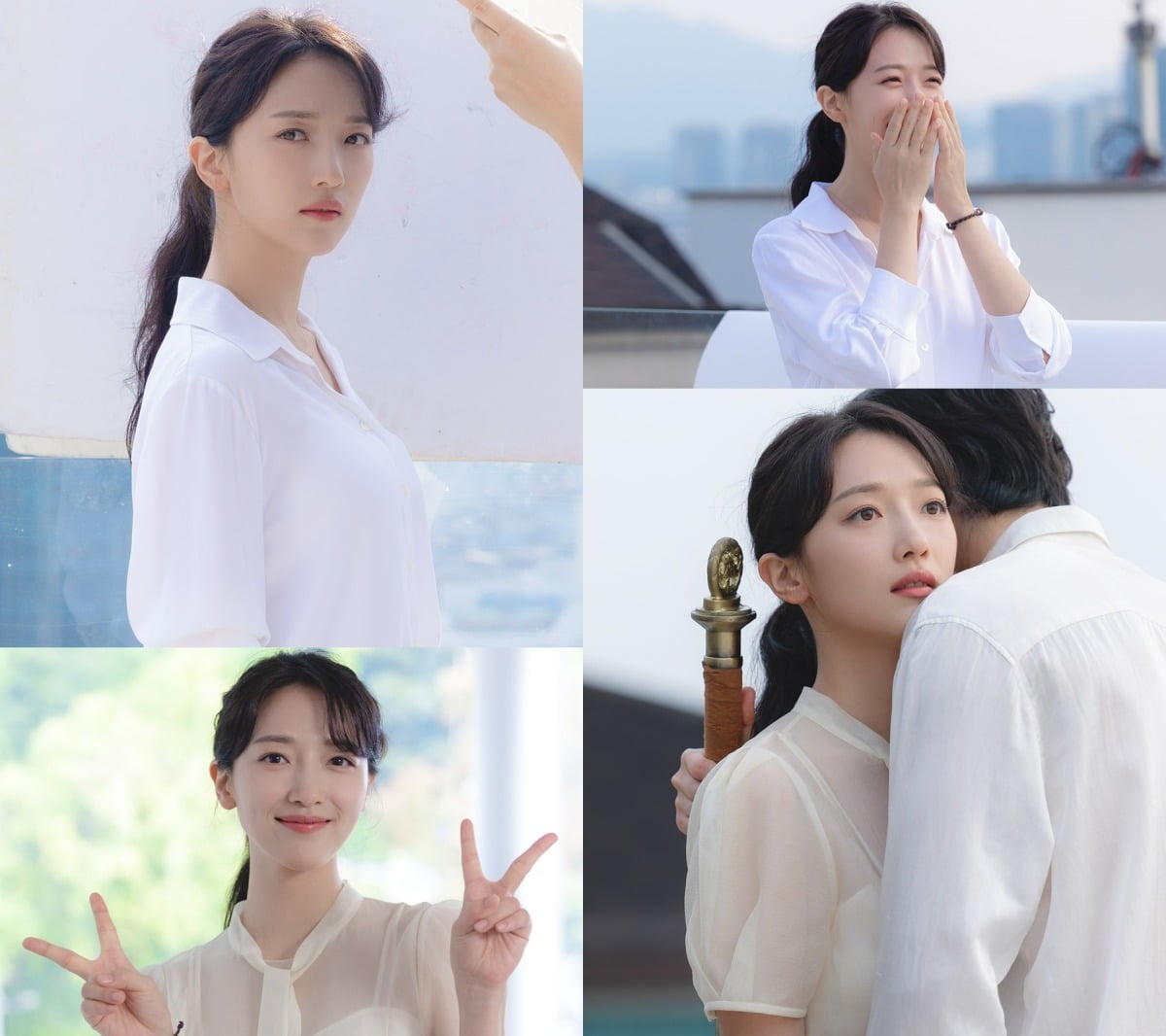 Actress Pyo Ye-jin added to the anticipation for 'The Moon Rising During the Day'.
Pyo Ye-jin returns to the small screen with ENA's new Wednesday-Thursday drama 'Moon Rising During the Day'. Based on the popular webtoon of the same name, 'The Moon That Rises During the Day' is a dangerous and heartbreaking reincarnation romance between a man whose time has stopped after being murdered by his lover, and a woman who has lost her memories of her past life and has passed away indefinitely.
Pyo Ye-jin will be acting in dual roles for the first time since her debut through 'Moon Rising During the Day'. He will play the roles of Han Rita, a Daegaya nobleman, and Kang Yeong-hwa, a professional firefighter, and will unfold the narratives of each character in an immersive way. As he has been taking on new challenges, the transformation he will show in 'The Moon Rising During the Day' is already exciting many people's hearts.
Among these, the behind-the-scenes stills of Pyo Ye-jin's 'Moon Rising During the Day' poster shooting, which were released through her agency Secret Ent's official SNS channel, are further increasing the desire to watch the show. From the perfect transformation into Kang Young-hwa, the character in the play, to the refreshing smile that makes your heart flutter. This is because it contains Pyo Ye-jin's on and off moments full of colorful charms.
The first thing that catches our attention is Pyo Ye-jin, who is concentrating on filming. The complex emotions of a character caught up in an undeniable fate are expressed entirely through the eyes, stimulating viewers' curiosity about what Han Rita and Kang Yeong-hwa, who will be completed by Pyo Ye-jin, will look like. In addition, you can feel Pyo Ye-jin's passion. In order to capture the key characteristics of the character, he changed various details such as facial expressions from time to time, further improving the quality of the poster.
Also, Pyo Ye-jin's break time during filming is also interesting. His bright smile that exudes his unique lovely energy puts everyone in a good mood, and his appearance in the V pose while looking at the still camera with his sparkling eyes plays a vital role as a vitamin that energizes the scene. Confirm that you are doing it.
Pyo Ye-jin attracted attention with just behind-the-scenes stills. As the first broadcast of 'The Moon Rising During the Day' approaches, interest in him is growing more intense. Pyo Ye-jin not only shows off her wide acting spectrum and shining presence every time, but also makes every character her own, so attention is being paid to the performance she will show in this drama.
ENA's new Wednesday-Thursday drama 'The Moon Rising During the Day' starring Pyo Ye-jin will premiere at 9 PM on November 1.
Ten Asia Reporter Kim Seo-yoon seogugu@tenasia.co.kr