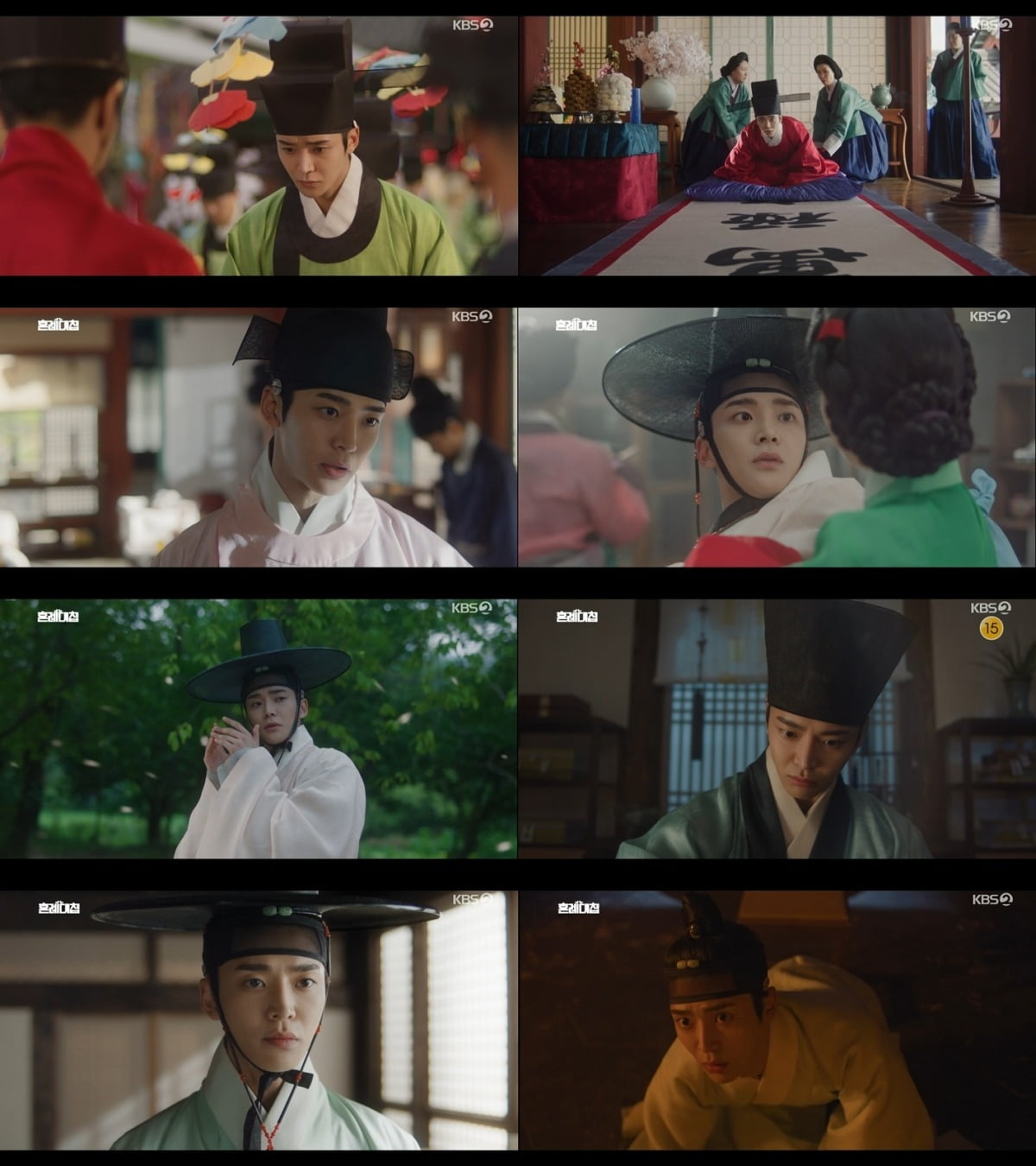 Actor Rowoon successfully transformed his image once again through 'The Wedding Battle'.
Rowoon played the role of Shim Jeong-woo, Hanyang's most grumpy man, in KBS2's new Monday-Tuesday drama 'The Wedding Battle'. Jeongwoo has a brilliant mind and beautiful visuals, enough to make him the youngest person to pass the civil service exam. He is also a principled person with a lot of old-fashioned power, and is a person who shows many sides.
In the first episode of 'Wedding Battle', which aired on the 30th, Sim Jeong-woo, an angry man, was first seen. Jeong-woo's path to public life was blocked due to the death of the princess during the wedding, and he had been filing an appeal for annulment for eight years. In the meantime, he meets Sundeok (played by Jo Yi-hyun), who is called the god of matchmaking, leaving him curious about future developments.
Rowoon, who plays this character, raised the excitement of the small screen with his dazzling Hanbok visuals from his first appearance. Rowoon perfectly wore various styles of hanbok with his tall physique and warm visuals. In addition, even though it is a historical drama that has been released for the first time in a long time, it still shows off its presence in the historical drama genre with a stable historical tone and speaking style.
Additionally, Rowoon played the role of Jeong-woo, a Confucian boy who is always full of resentment, and melted into the character so perfectly that he could not recall his previous image. Rowoon skillfully performed a difficult comical role and portrayed the awkward side of the character Jungwoo in a cute way. In addition, through thorough character analysis, the child-like aspect of the character, which could otherwise be seen as rigid, was brought out, giving the character persuasiveness.
KBS2's 'Wedding Battle' airs every Monday and Tuesday at 9:45 p.m.
Ten Asia Reporter Kim Seo-yoon seogugu@tenasia.co.kr