ENTERTAINMENT
YouTuber Hibab, unexpected friendship with Se-ri Pak? "Sharing the best restaurants in life"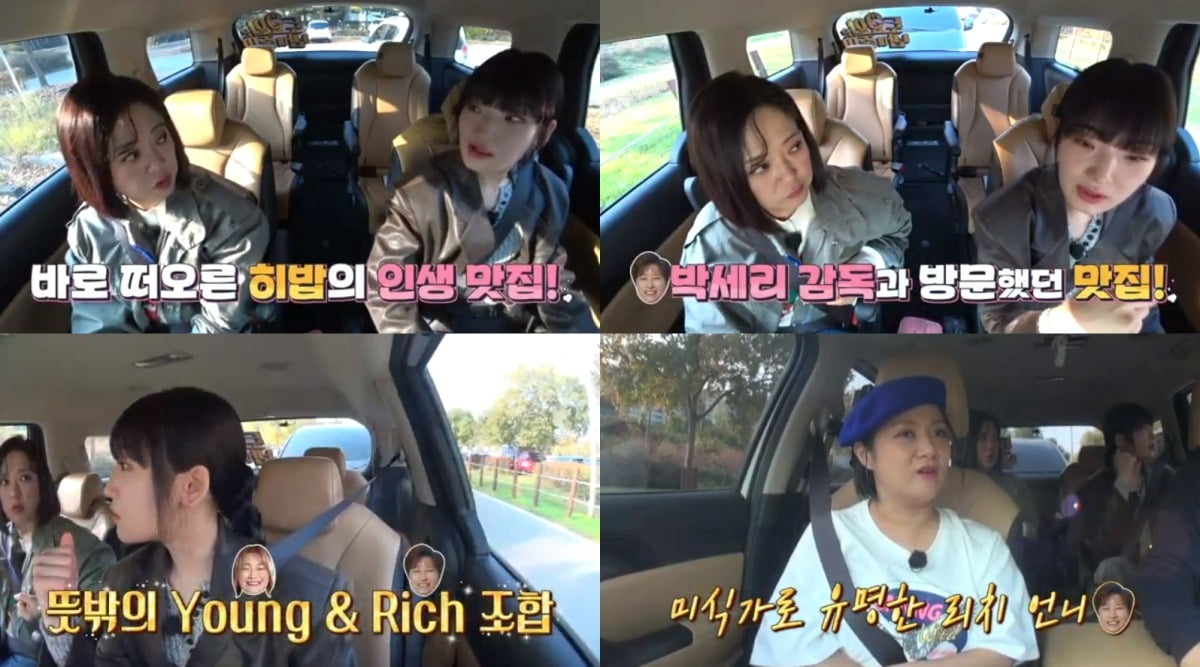 Bob reveals his unexpected friendship with the nation's 'Rich Sister' Pak Se-ri.
In 'I Like Rice on Saturdays', which will be broadcast on the Teacast E channel on the 18th, the favorite restaurant of Tobabz, a self-proclaimed gourmet, will be revealed.
What is the famous restaurant of the Tobabs members' 'real' life after traveling all over Korea and trying all kinds of food? It will be an even more special special feature with the members' memories added to the best food.
Tobabs members, who received the topic from PD Youngsik Lee, think of their own delicious restaurants with excited expressions. However, they run into an unexpected difficulty: the restaurant's business hours.
Park Na-rae expressed her embarrassment, saying, "I've been to a lot of restaurants in my life, but most of them open after 9 p.m. I don't know much about restaurants that open at this time (9 a.m.)." The first member to break the silence and suggest the best restaurant of all time was the sassy youngest member, Hibab.
Hibab said, "This is a restaurant I discovered thanks to director Se-ri Pak," and Kim Sook and Na-rae Park couldn't hide their surprise, "Are you close with Se-ri Pak?" He answered with an embarrassed expression, "I just found out through doing something," but Hibab and Se-ri Pak have a connection as 'gourmets' and 'big eaters.'
Hibab said that after being introduced to the restaurant through Se-ri Pak, he only ate 'this menu' here. What is Kim Sook's favorite and most beloved menu in her life and Pak Se-ri's recommended restaurant?
Kim Sook appears resolute in telling Hibab, who chose the menu of her life, "I have traveled all over the world and tried 'this menu'. I am very sensitive when it comes to this food." Park Na-rae also shakes her head and expresses concern, but will Hibab be able to satisfy the Tobabz sisters?
The favorite steamed restaurants in the lives of Korea's best gourmets can be found on the T-Cast E channel 'I Like Rice on Saturdays' at 5 PM on the 18th.
Ten Asia Reporter Kim Seo-yoon seogugu@tenasia.co.kr