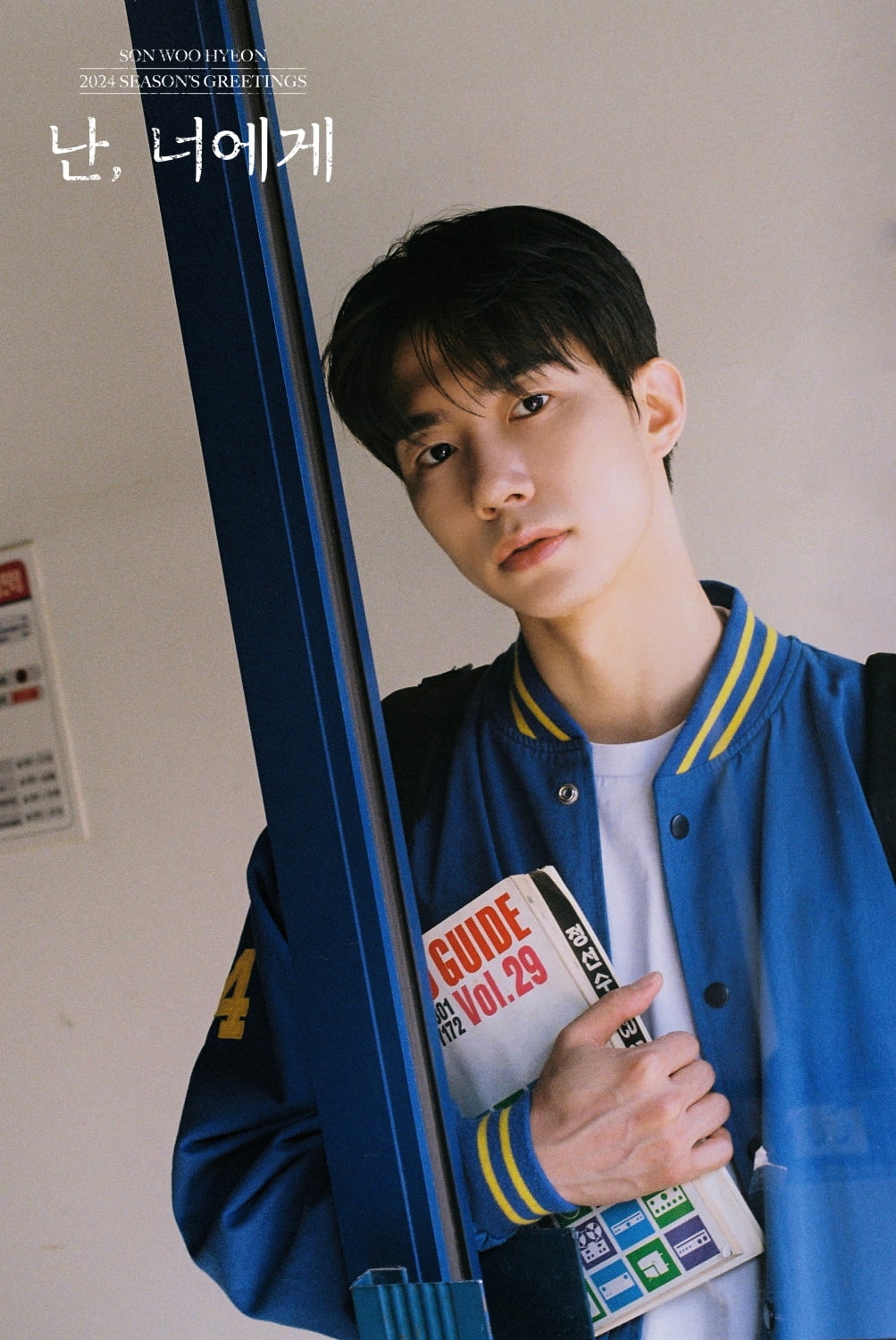 Actor Son Woo-hyun releases the 2024 season greeting 'I, To You'.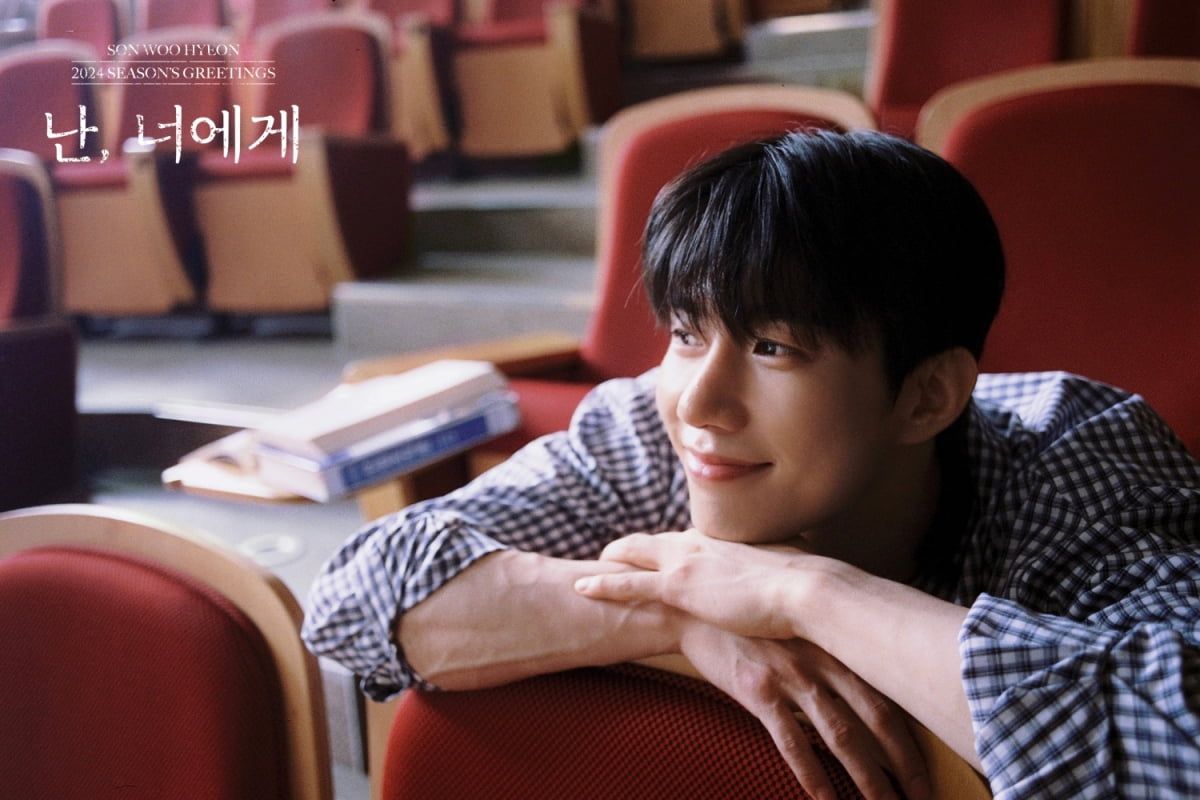 On the 16th, King Kong by Starship, the agency, released a concept photo along with the news of the release of Son Woo-hyun's first season's greeting, 'I, To You'.
Son Woo-hyun's first season's greeting, 'I, To You', is based on the concept of a time capsule where precious items are kept and taken out, and contains the meaning of facing the object of longing that is located in a corner of one's heart. In particular, the title is inspired by the lyrics 'To you by chance' in the fan song 'Met by chance,' written and composed by Son Woo-hyun himself. In addition, it is composed of a variety of items, including a welcome card with Son Woo-hyun's handwriting, a retro-style military diary and key ring, a desk calendar, a mini photo book, and a poster, stimulating the desire to own it.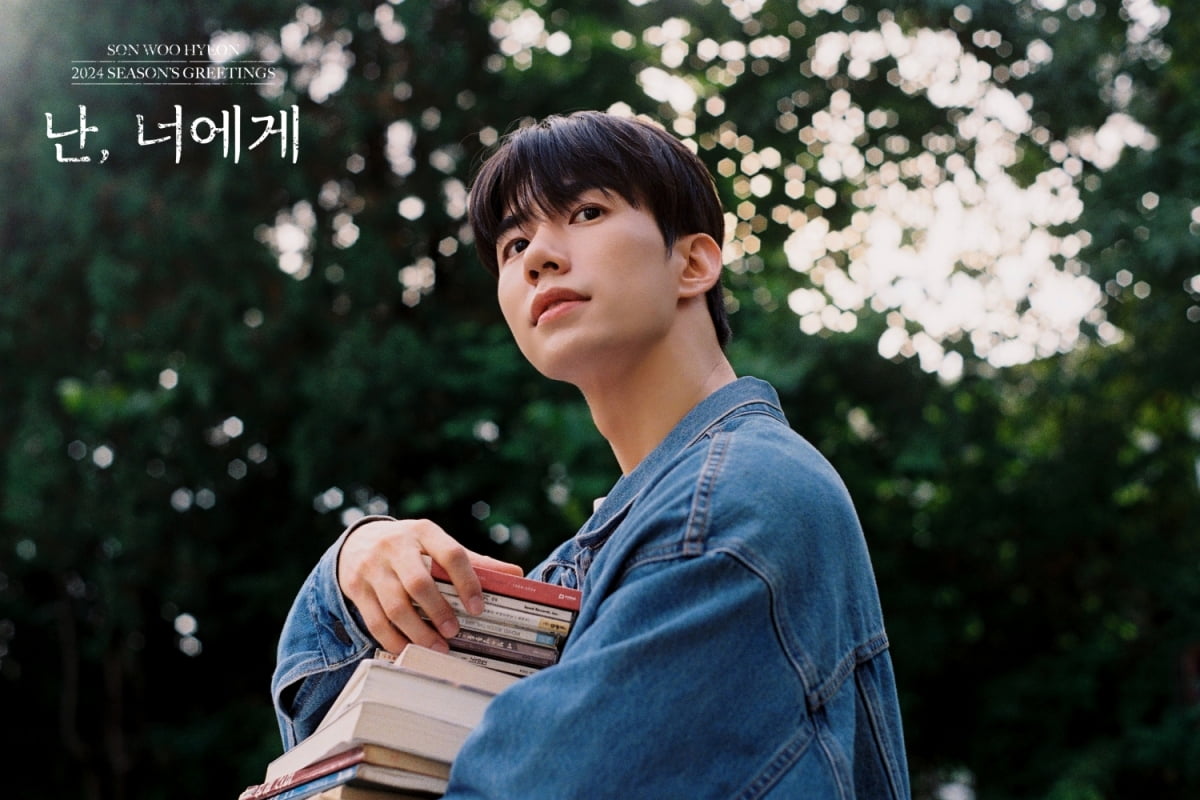 In the released concept photo, Son Woo-hyun is reminiscent of a scene from a youth movie, from holding a pile of books to smiling while leaning on a chair in a classroom. At the same time, a faint atmosphere can be felt in his eyes as he stares at the camera beyond the glass door. This season's greeting shooting was conducted entirely with film cameras, doubling the vintage mood. In addition, it is said that on this day, Son Woo-hyun transformed into a fresh-faced college student and actively proposed ideas to properly target the tastes of fans.
Son Woo-hyun is showing abundant progress this year. Not only did he captivate viewers with his reassuring yet friendly charm in the drama 'Happiness Battle', but he also played two roles in the play 'Teveland', setting a sold-out record. Accordingly, expectations are rising to see how Son Woo-hyun, who has an extraordinary love for fans as well as his passion as an actor, will fill the first season's greeting 'I, To You'.
Kang Min-kyung, Ten Asia reporter kkk39@tenasia.co.kr