ENTERTAINMENT
Ji Chang-wook, "A man who is attractive even without being flashy, I put a lot of effort into styling."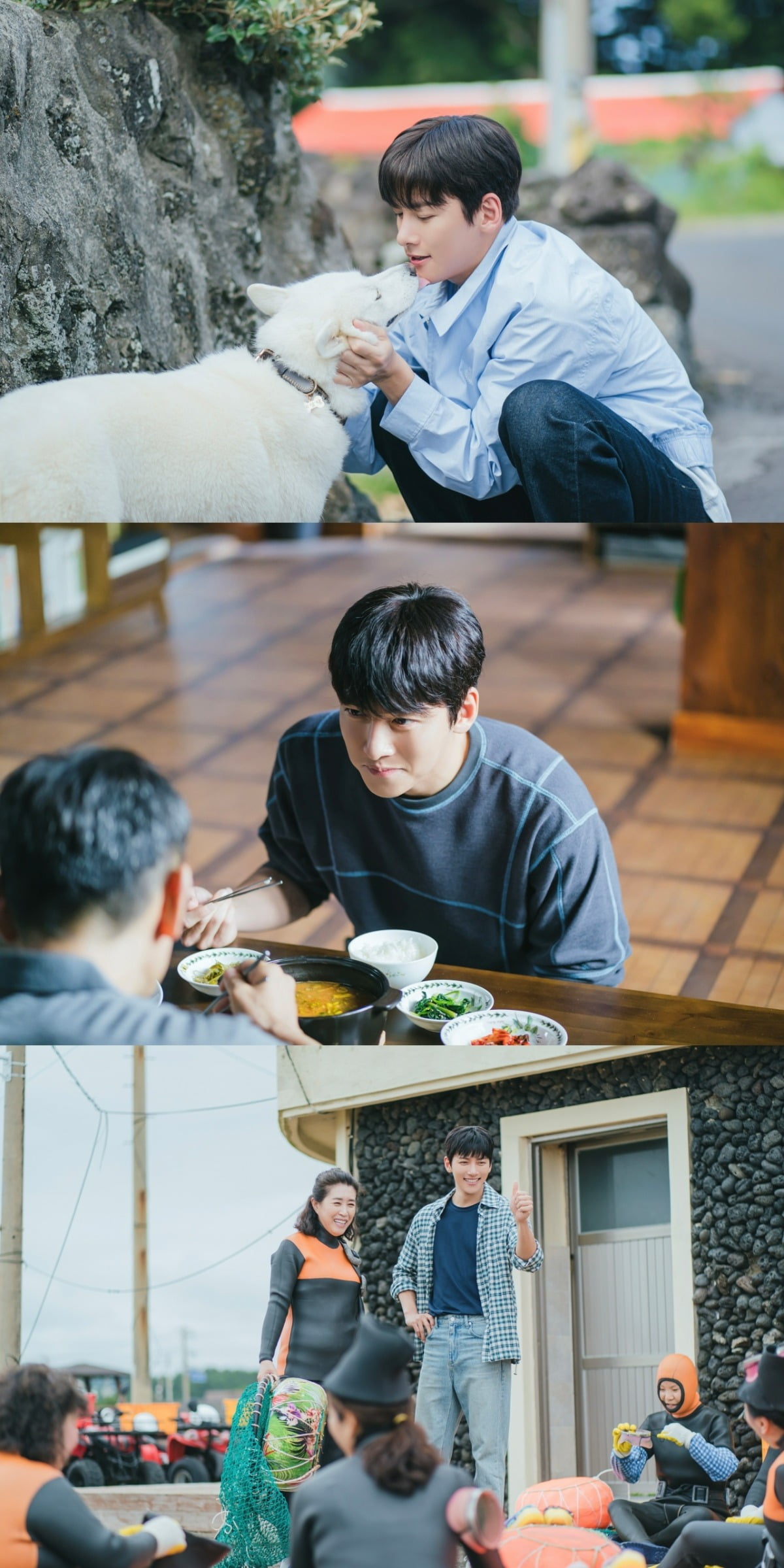 Actor Ji Chang-wook announced the return of the romance genre with JTBC's 'Welcome to Samdali' and said, "I relaxed my style."
JTBC's new Saturday-Sunday drama 'Welcome to Samdali' is about 'Samdal', a dragon born in a stream at the foot of Hallasan Mountain, who loses everything and falls, and then returns to the arms of his hometown with 'Yongpil' who cherishes the stream, and Cheongjeong who finds love while catching his breath. It's a pair romance. This is a work that is expected to bring warmth to weary hearts as it tells the story of friendly people living together in the clean, local area of Samdali. Ji Chang-wook was also greatly fascinated by this point. "'Welcome to Samdali' has small fun and warm emotions between friends and family. He revealed the reason for choosing the work, saying, "Those things are attractive and I think it will warm up those who see it."
'Cho Yong-pil', who he will play, is also a character who fully embodies the essence of this work. Ji Chang-wook described Yongpil as "an affable and warm-hearted person." Yongpil, who was born and raised in Samdali and works as a forecaster at the Jeju Meteorological Administration, stubbornly clings to more accurate weather forecasts for the 'haenyeo Samchun' and fishermen whose jobs are directly related to life. This part represents his compassionate heart, caring for the people of his hometown more than anyone else. It is also famous as a specialty of Jeju Island, where village parties and events are held in the neighborhood, and people visit and sing Cho Yong-pil's songs passionately and entertain the elderly.
He has a partner with whom he wants to share this warm heart. This is Jo Sam-dal (Shin Hye-seon), who turned into a dragon and left for Seoul, but came back to his hometown with a broken heart. The two, who have been together as a set for 30 years and separated for 8 years, meet again in Samdali, the place where it all began, and are planning to write a new chapter in the history of their relationship. According to Ji Chang-wook's explanation, "If Samdal is a dragon born from a stream, Yongpil is the person who wants to be her stream." Ji Chang-wook also chose Yong-pil's sincerity as the biggest charm, saying, "He always waits for three months and looks at him silently, so he is a sincere person even if he doesn't show off."
To maximize the charm of this character, Ji Chang-wook paid attention to naturalness and comfort. "I wanted Yongpil's overall setting and look to look comfortable and natural," so I put less effort into styling things like hair and clothes. In terms of acting, he said, "Because he is the character who protects and looks at Samdal, I paid special attention to his reactions, thinking about watching and listening to her well." The fact that Ji Chang-wook, who has met viewers with his powerful acting, is making a comeback with his natural humanity and romantic DNA is also the biggest reason to wait for 'Welcome to Samdali'.
The 'partnership' combination with Shin Hye-sun is also an expected point. Ji Chang-wook also said that he was excited to meet romance queen Shin Hye-sun. "I had trust and confidence in him because he was an actor whose image suited Samdal so well. "It was pleasant and fun, so I expected there would be synergy if we worked together." In fact, he said that he enjoyed filming on set, saying, "Actress Shin Hye-sun is attractive in and of herself even without creating something. So, I tried to treat them comfortably without putting on any decorations, and this created comfortable and natural fun for Yongpil and Samdal," he said, conveying the atmosphere of the scene.
Lastly, Ji Chang-wook talked about an episode where he was predicted to become a big hit. "We happened to be filming at a dolphin famous spot, but in fact, we said it's not easy to see dolphins that often. But I was lucky enough to see a dolphin and it was so pretty and amazing. "I think the dolphins conveyed good energy." So, we invited viewers to Samdali on December 2nd, conveying our hope that "I hope our viewers will have a warm and pleasant year-end with 'Welcome to Samdali', which is full of such energy."
In 'Welcome to Samdali', there is only an ordinary 'us' with nothing special, but 'When the Camellia Blooms' and 'People of the Meteorological Administration: The Cruel History of Office Love' create special warm emotions and impressions through our human-scented stories. It is attracting attention as the first collaboration between director Cha Young-hoon and writer Kwon Hye-joo of 'Confession Couple' and 'Hi Bye, Mama!'. It will be broadcast for the first time on JTBC at 10:30 pm on Saturday, December 2nd, following the popular 'Strong Woman Gangnam Soon'.
Ten Asia Reporter Kim Seo-yoon seogugu@tenasia.co.kr