ENTERTAINMENT
"Very merciless and fierce" Lee Young-ae, a strong afterimage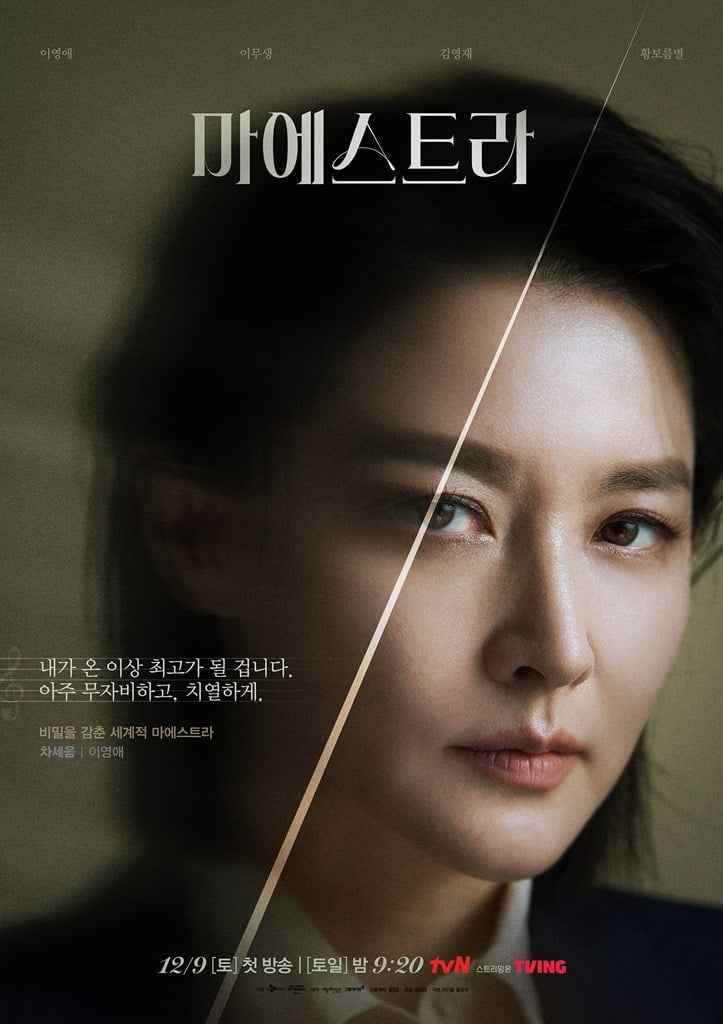 'Maestra' character posters for Lee Young-ae, Lee Moo-saeng, Kim Young-jae, and Hwang Bo-reum-byul have been released.
tvN's new Saturday-Sunday drama 'Maestra' is a mystery drama in which Cha Se-eum, a maestra, one of only 5% of female conductors in the world, and a genius or legend, searches for the truth about the events surrounding the orchestra while hiding her secret.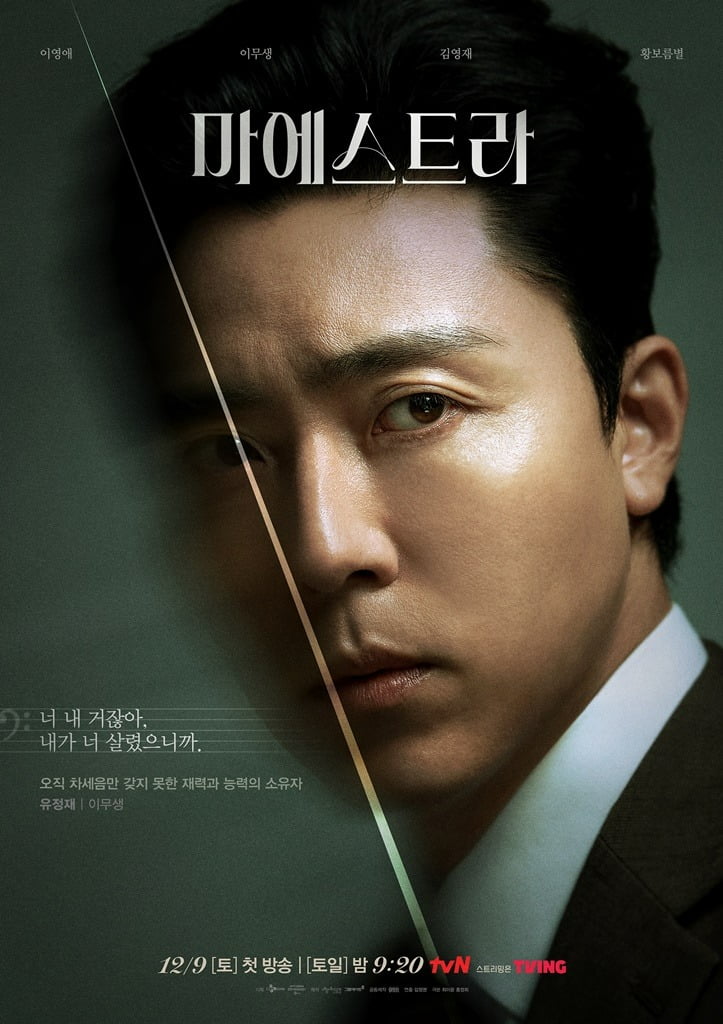 Centered around maestra Cha Se-eum (played by Lee Young-ae) with a secret, the man who circles around her is Yoo Jeong-jae (played by Lee Moo-saeng), Cha Se-eum's caring husband Kim Pil (played by Kim Young-jae), and the youngest concertmaster chosen by Cha Se-eum, Lee Ru-na (played by Hwang Bo-reum-byeol). While expectations are high for the story of four people who will be entangled in a precarious relationship, the released character poster attracts attention as it depicts the deep mood of the drama.
In the character poster, a diagonal line reminiscent of a baton crosses the faces of the characters. The diagonal line simultaneously shows the clearly shining eyes and the shaking side, allowing us to guess the inner self of each character.
In particular, the phrases engraved within the poster add significance. Cha Se-eum, a world-renowned maestra who hides a secret, said, "I will become the best since I am here." "Very ruthless and fierce," he said, making us realize that he is a fierce perfectionist, while also making viewers feel anxious about keeping a secret that should not be revealed.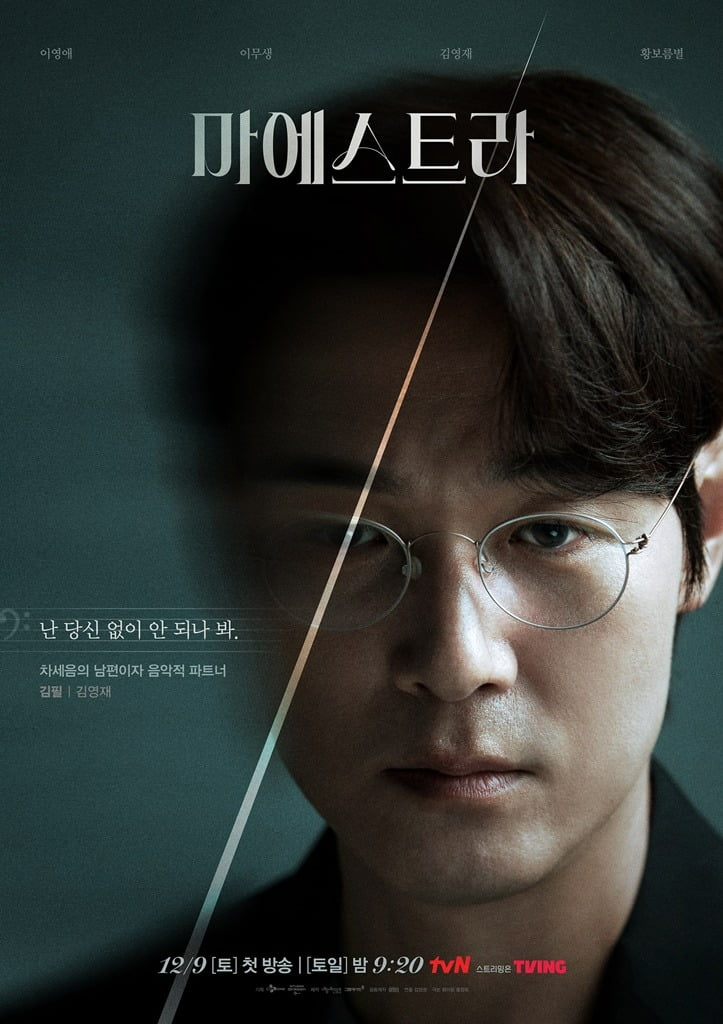 The phrase on the poster of UC Financial Chairman Yoo Jeong-jae, who has wealth and ability but only Cha Se-eum, does not have, further heightens suspicion. "You are mine. In the words, "Because I saved you," a strong possessive desire for Cha Se-eum is conveyed. Above all, the coldness of the word 'saved' adds doubt to the relationship between Cha Se-eum and Yoo Jeong-jae.
There is also a shadow on the face of composer Pil Kim, Cha Se-eum's affectionate husband and musical partner. As expected, anxiety exists in Phil Kim, and it stimulates curiosity as to what is causing him to be shaken. Although he is devoted to his wife, the copy phrase "I guess I can't do it without you" hints at his feelings of lack, drawing attention to what kind of turmoil is going on in his heart.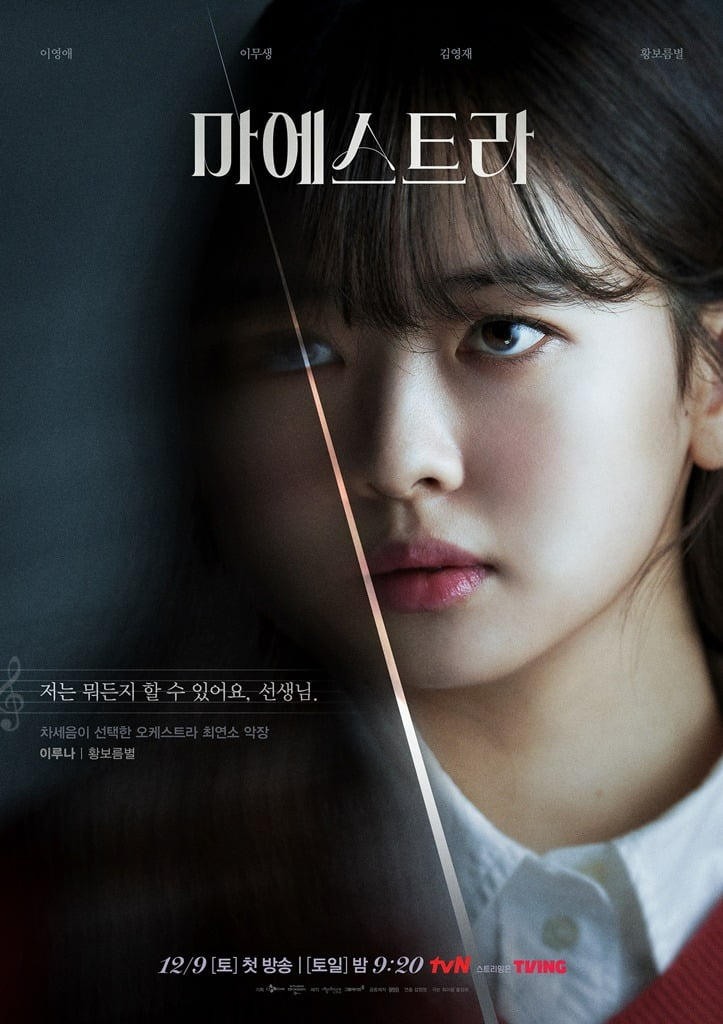 The heart of Lee Luna, the youngest concertmaster in the orchestra, is also noticeable, as she expresses strong trust in Cha Se-eum, saying, "I can do anything, teacher." Although it clearly expresses the feelings of Lee Luna, who has admired Maestra Cha Se-eum for a long time, it leaves a somewhat blind impression. I am also curious about the identity of the emotions that spread like wildfire in the heart of Iru-na, the youngest musician chosen by Cha Se-eum.
The small cracks that divide the poster foreshadow that the lives of Cha Se-eum, Yoo Jeong-jae, Kim Pil, and Lee Luna will become slightly different. Their story, which will be endlessly shaken, is becoming more and more interesting as to what it is that makes the four people unstable.
tvN's new Saturday-Sunday drama 'Maestra' will premiere on Saturday, December 9th at 9:20 PM.
Ten Asia Reporter Kim Seo-yoon seogugu@tenasia.co.kr