ENTERTAINMENT
'Park Eun-bin's rival' Bae Kang-hee, a tough superstar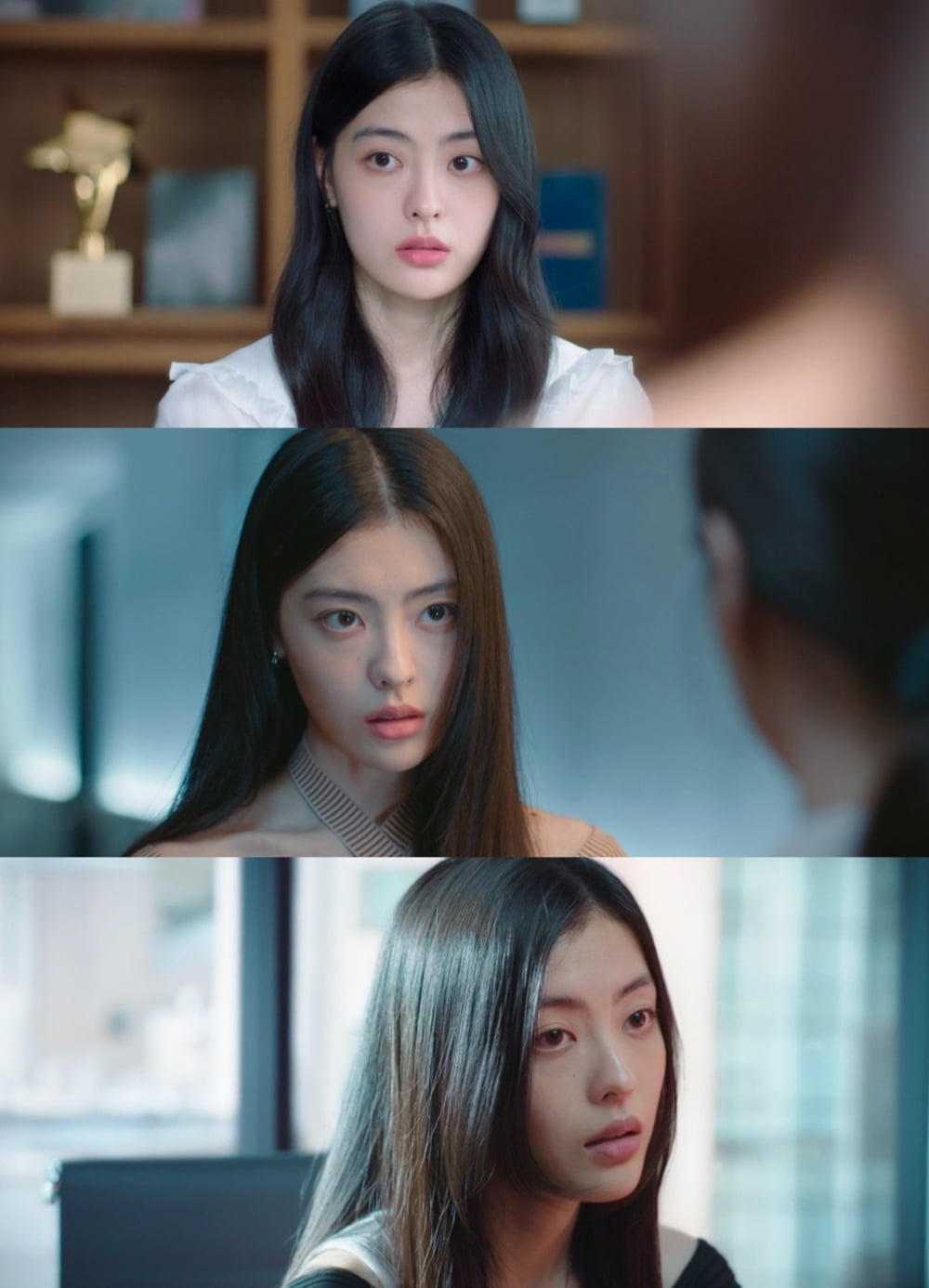 Actress Bae Kang-hee has completely transformed into a 'global superstar.'
Bae Kang-hee played the role of Eun Morae, the greatest star of the time, in episodes 5 and 6 of tvN's Saturday-Sunday drama 'Diva of the Uninhabited Island', which aired on the 11th and 12th, and drew attention as she developed a rivalry with Seo Mok-ha (played by Park Eun-bin) and Yun Ran-ju (played by Kim Hyo-jin). Captivated.
Eunmorae was selected as RJ Entertainment's first trainee 15 years ago when Seo Mok-ha could not stand at the audition. After that, she debuted as a singer under the production of Yun Ran-joo and at the same time became the top K-pop diva, and had a complicated relationship with Seo Mok-ha and Yun Ran-ju. He is a character with a tangled relationship.
Eun Morae, who made her first appearance on the show through a phone call with RJ Entertainment CEO Lee Seo-jun (played by Kim Joo-heon), quietly said, "You're here. He muttered, "Dynamic Korea," and showed empty eyes, raising expectations for his future activities.
In addition, Lee Seo-jun, who is wary of Yun Ran-ju due to his stake in RJ Entertainment, suggested Eun Morae to appear in 'Nth Prime' as a way to prevent Yun Ran-joo from turning the tables, and Eun Morae showed keenness to immediately recognize the purpose of the proposal.
Lee Seo-jun then mentioned 'Seo Mok-ha' while explaining the essential reason why Yun Ran-ju is obsessed with shares, and Eun Morae showed a wary look in her eyes as soon as she heard Seo Mok-ha's name, amplifying curiosity about the future developments.
In particular, Eun Morae, who faced Yun Ran-ju and Seo Mok-ha, showed off sweet and brutal attacks, making the play more exciting.
Eun Morae informed Yun Ran-ju that she would remake her debut song, but Yun Ran-ju flatly refused. In response, Eun Morae released all the tension she had been feeling by saying with cold eyes, "Is it because of Seo Mok-ha?" Bae Kang-hee showed detailed acting variations, clearly expressing the emotions of Eun Morae, who seems friendly but harbors hostility behind her.
Eun Morae, who arrived in front of the broadcasting station, looked at Yun Ran-ju, who was entering ahead of her, then got out of the car with a meaningful smile and stole the attention of the fans. Eun Morae, who met Seo Mok-ha at the broadcasting station, said, "Does my position look easy?" The film depicts their precarious relationship by pushing hard.
In this process, Bae Kang-hee naturally showed off the subtle emotional lines of the character Silver Sand, and skillfully portrayed the temperature difference between Yun Ran-ju and Seo Mok-ha, creating a three-dimensional character that cannot be hated.
'Diva of the Desert Island' airs every Saturday and Sunday at 9:20 PM on tvN.
Ten Asia Reporter Kim Seo-yoon seogugu@tenasia.co.kr