ENTERTAINMENT
G-Dragon claimed in an exclusive interview, "I have never done drugs."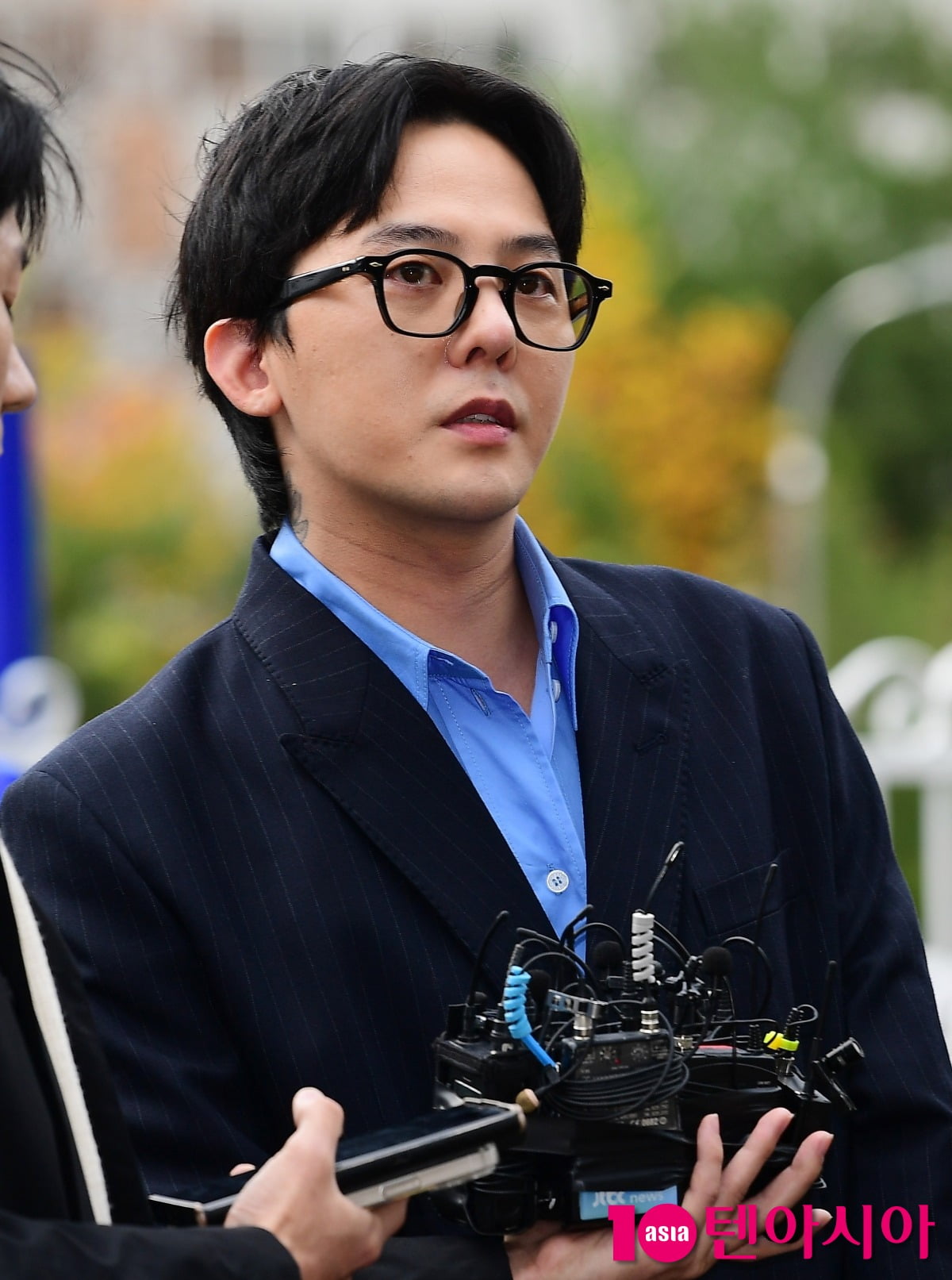 G-Dragon, who is accused of drug use, once again emphasized his innocence.
Yonhap News TV released an exclusive interview with G-Dragon on the 13th.
G-Dragon revealed the reason for the interview, saying, "I thought a lot about deciding to do the interview, but I decided to muster the courage to convey my innocence and correct message to the public."
When asked directly whether he had taken drugs, G-Dragon emphasized, "I did not." When asked what the result of the detailed test would be, even though the simple test was negative, he replied, "Of course it should come back negative. I have never given it to anyone, nor have I ever used it. It would be strange if narcotics were detected in my body."
Regarding the reason for voluntarily appearing at the police station, G-Dragon said, "I know myself best. Since I did not use drugs, I am not involved in the drug crime charges, so I showed up as soon as possible to prove my innocence."
When it was pointed out that his attitude at the time of attendance seemed like a mockery, G-Dragon said, "If I were to explain it based on the day of the investigation, I was actually a bit anxious and I was also a human being, so I was very nervous, so it could have come across that way, but that's not the case at all." "It is completely different from the intention," he explained. He continued, "On the contrary, I am concerned that the malicious article reported in the expression of such indiscriminate ridicule may have harmed or caused misunderstanding to the police officers who are currently working day and night in the investigation in Korea. I hope you do not misunderstand. "he said.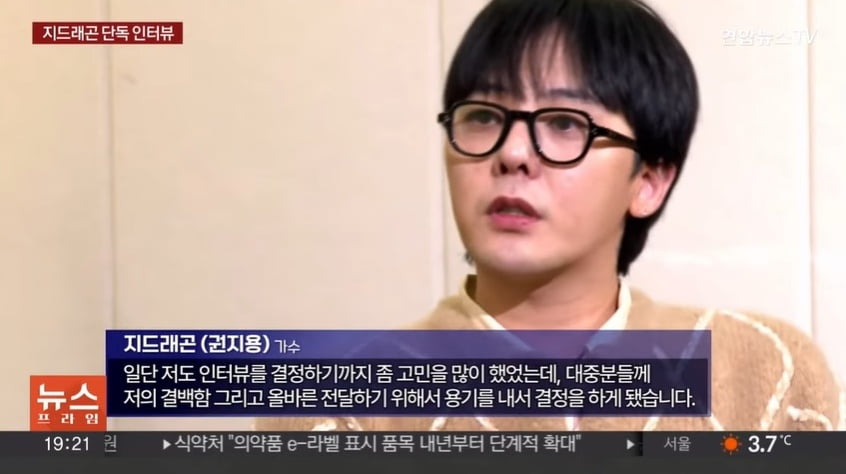 When asked about his relationship with the female manager of the entertainment establishment involved in the incident and the drug supply doctor, G-Dragon said, "I have no relationship whatsoever." He also emphasized, "This is because I have no real connection to all of the charges against me in relation to this drug crime."
Regarding the suspicion that the doctor who supplied the drug gave him drugs, G-Dragon explained, "If it's that person's statement, I have nothing to say. I never received it, and I don't know who the doctor was. Rather, I feel like I want to know."
Regarding Director Yeo's claim that suspicious packaging was found in the restroom of an entertainment establishment, G-Dragon expressed his doubts, saying, "I have no way of explaining it. That person's behavior seems strange." He continued, "From what I know so far through the media and articles, I don't know what kind of person he is, who the female director is, and whether my actions are true, because from what I heard, as far as I know, he has another drug record and one person. "So, in fact, I also have a lot of doubts about the credibility of that person's statement."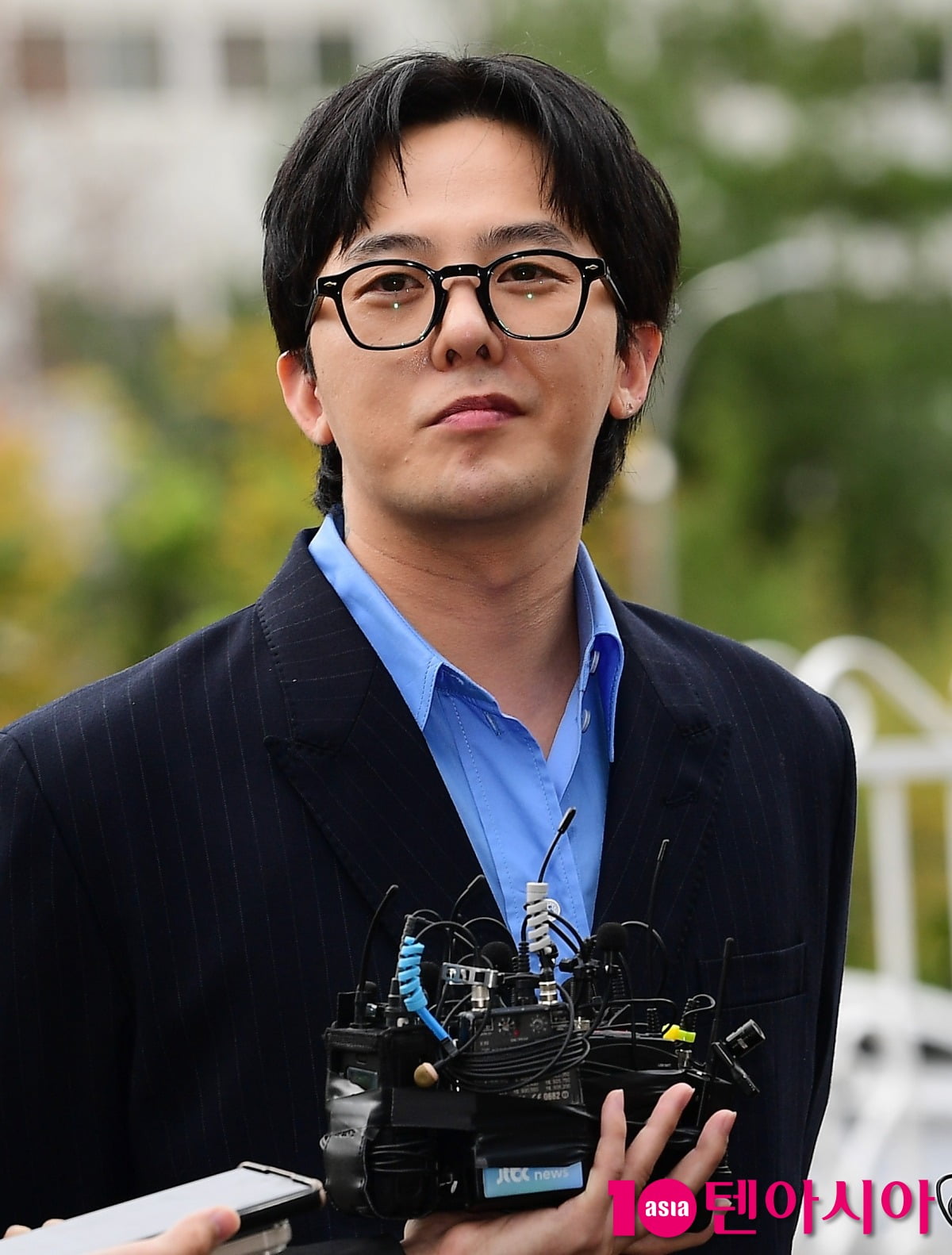 Regarding the suspicion that he shaved his entire body before appearing at the police, G-Dragon responded, "The content of the article titled 'Full Body Hair Removal' is completely different from the truth." He continued, "Because I have not bleached or dyed my hair at all for over a year and a half since my album activities last year, and most importantly, even though the police did not have a warrant for a search or seizure of my body or communications at the time of my voluntary appearance, I will prove my innocence as soon as possible. "I voluntarily submitted my hair, fingernails, and toenails to prove it," he said. He also said, "I should say this is the key point of this case. I feel like it continues to deviate little by little from the important context of the main point, the essential case." "I don't know why other suspicions and misunderstandings are growing, but the important thing is that the question of whether I used drugs or not is being proven, and I think it will be proven," he said.
Some people suspect that G-Dragon's excessive body movements and distracted attitude are side effects of drug use. In relation to this, G-Dragon said, "Due to the nature of my job, just as my daily life is different in places that are not shown on TV, judging this or that is something that a celebrity must endure, of course, but in relation to this drug incident, "I'm honestly upset about being implicated," he said.
He continued, "I started working as a child actor when I was 6 years old, and I have been in the entertainment industry for 30 years now. Because I have been dancing for a long time, my body is a little more flexible than other people." He also said, "The way I speak also changes at some point in the words I say. Every word can be misrepresented, and as I gained influence, I started to become cautious. I felt pressured and suffered from a compulsion, not an obsession, to be responsible for every word, so I tried to think longer and more carefully when I said something, and I had to remember and think. The process took a long time. These points are meant to be honest and as sincere as possible for those who come into contact with me through the media or elsewhere, and sincerely answer even trivial and light questions, but those points appear unclear or are taken out of context. "If I can fix that, I will. However, I only worry a lot when it comes to expressing my thoughts and beliefs, and I'm not talking nonsense."
G-Dragon voluntarily appeared at the Incheon Police Agency Drug Crime Investigation Office at Nonhyeon Police Station in Incheon on the 6th on drug charges under the Narcotics Control Act. He was investigated for about 4 hours that day, and the simple reagent test that day was negative.
Kim Ji-won, Ten Asia reporter bella@tenasia.co.kr