ENTERTAINMENT
"Unreasonable investigation" vs. "Police did their duty"… Controversy surrounding Lee Sun-kyun and G-Dragon's investigation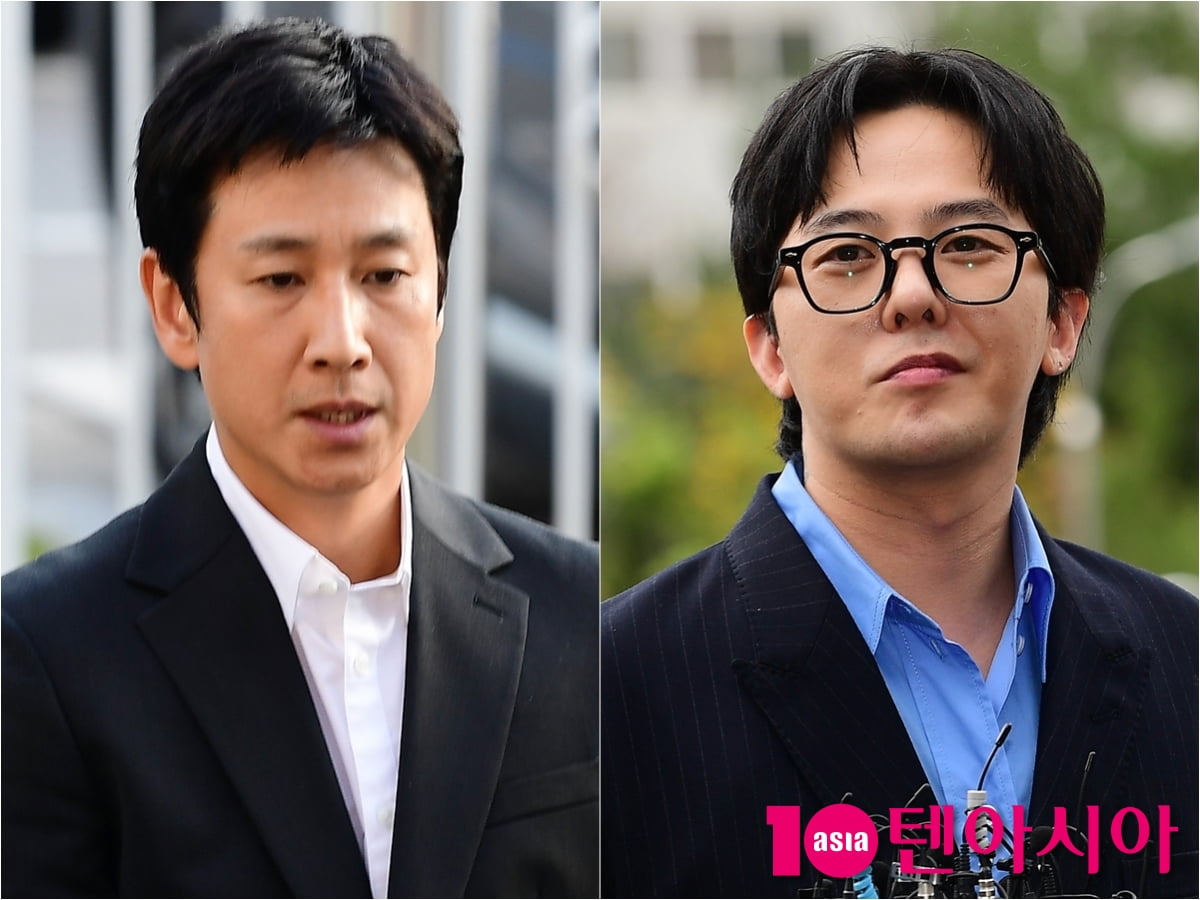 Amid concerns that the drug case involving actor Lee Sun-gyun (48) and group Big Bang's G-Dragon (35, real name Kwon Ji-yong) was an "unreasonable investigation," the police announced its position. .
At a regular press conference on the 13th, an official from the National Investigation Headquarters (Kuksubon) of the National Police Agency said, "Investigation of drug crimes involves not only the results of the National Forensic Service's analysis, but also the statements of those involved and forensic data to determine whether or not there is a charge."
At the same time, regarding the fact that Lee Sun-kyun's detailed analysis result of the National Forensic Service (National Forensic Service) was 'negative', and that G-Dragon's simple reagent test result was 'negative', he said, "It is a somewhat unreasonable judgment to conclude that it is an unreasonable investigation." reported.
At the same time, he emphasized, "It is not easy to investigate because the maritime facts were known at the pre-inquest investigation (internal investigation) stage before clear evidence was secured, but we will continue to investigate in accordance with legal procedures."
Regarding the point that 'the investigation was started based only on statements without clear physical evidence,' he acknowledged that it was "correct." An official explained, "We cannot help but verify when a subject of investigation makes a statement about another person's crime, so we conducted an investigation before being booked, and the details are now known. We are in the process of doing what we can step by step."
While the police have revealed their position on these comments, the public is also criticizing them. Some are pouring out complaints such as, "There was only a statement, but it is true that the investigation was carried out publicly," and "The problem is that an incident at the internal investigation stage was reported. The biggest mistake the police made was failing to address security issues." .
On the other hand, there are also positions that say, "Isn't it also a problem to not investigate the name of a person who may be suspected at the statement stage when it is mentioned?" and "The police are doing their duty."
Meanwhile, the police investigation into Lee Sun-gyun is ongoing. Lee Seon-gyun, who had not spoken about the allegations until now, made a statement during the second police summons on the 4th that he gave it to Mr. A, saying it was medication he had been prescribed for insomnia, and the police asked, "Did you not know it was a drug?" A close associate reported that he answered 'I don't know' when asked.
G-Dragon voluntarily appeared on the afternoon of the 6th and completed the police investigation. G-Dragon's position is that he will actively prove whether he used drugs by submitting hair and urine. .
Choi Ji-ye, Ten Asia Reporter wisdomart@tenasia.co.kr