ENTERTAINMENT
Yoo Ah-in, who hurriedly added a defense attorney, postpones the first trial on the 14th and prepares a new trial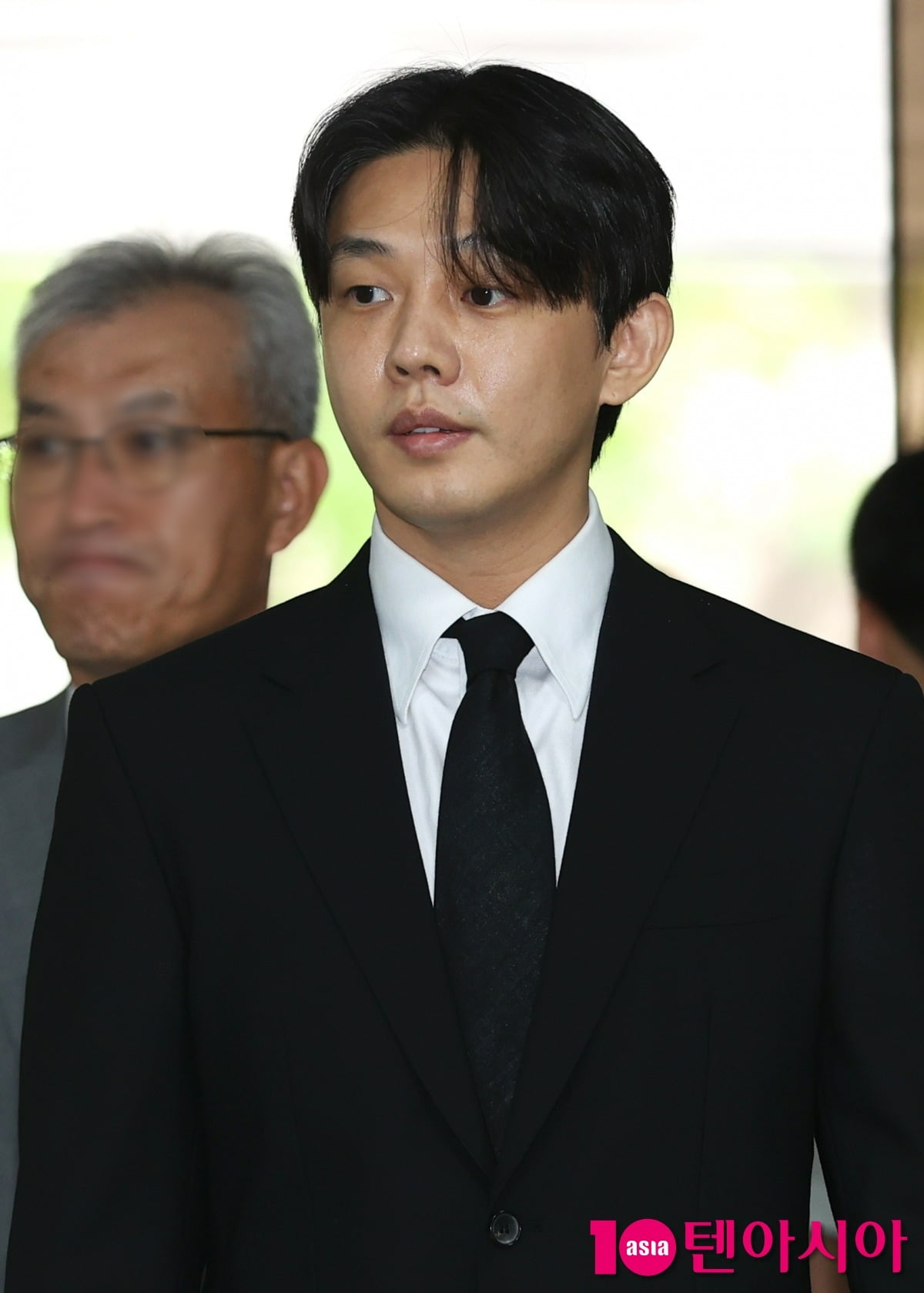 Attention is being paid to whether the first trial of actor Yoo Ah-in (37, real name Eom Hong-sik), who was indicted without detention on charges of habitual drug use, will be held as scheduled on the 14th.
According to the legal community, Criminal Agreement 25-1 Division of the Seoul Central District Court (Chief Judges Park Jeong-gil, Park Jeong-je, and Ji Gwi-yeon) will be the first to file the first case on the 14th against Mr. Choi (32), including Yoo Ah-in, who was indicted on charges of violation of the Narcotics Control Act (hypocampus). A trial date was set.
However, Yoo Ah-in submitted an application to change the trial date through Haekwang Law Firm on the 10th, so it is unclear whether the trial will be held as scheduled. Yoo Ah-in recently hurriedly appointed two additional lawyers for Hae-gwang ahead of the first trial. They are former lawyers and former chief judges of the High Court and head of the drug department at the Prosecutor's Office. It is said that a total of eight lawyers were named as part of Yoo Ah-in's defense team, including lawyers from the previously appointed law firm Infinity and Dongjin Law Firm.
The legal community is speculating that Yoo Ah-in's appointment of an additional lawyer and hastily submitting an application to change the trial date may be an attempt to buy time to come up with a new plan with influential defense attorneys ahead of the first trial.
Previously, on the 19th of last month, the Seoul Central District Prosecutor's Office's Violent Crime Investigation Department (Chief Prosecutor Kim Yeon-sil) indicted Yoo Ah-in without detention on a total of eight charges, including habitual use of propofol, buying illegal prescriptions for sleeping pills in other people's names, smoking marijuana, instigation, and instigation of destruction of evidence.
On the 19th of last month, the prosecution indicted Yoo Ah-in without detention on eight charges, including marijuana, psychotropic drugs, marijuana teacher, teacher who destroyed evidence, violation of the Medical Service Act, fraud, violation of the National Health Insurance Act, and violation of the Resident Registration Act. Yoo Ah-in is accused of using more than seven types of drugs (violation of the Narcotic Drugs Control Act, etc.), including propofol, marijuana, ketamine, cocaine, zolpidem, midazolam, and alprazolam.
Mr. Choi, an acquaintance of Yoo Ah-in, was also brought to trial on charges of smoking marijuana, violating special price rules (threat of retaliation), and eluding a criminal.
Choi Ji-ye, Ten Asia Reporter wisdomart@tenasia.co.kr