ENTERTAINMENT
'Lee Cheon-soo♥' Shim Ha-eun's mother explodes with disappointment at her daughter who is only kind to her mother-in-law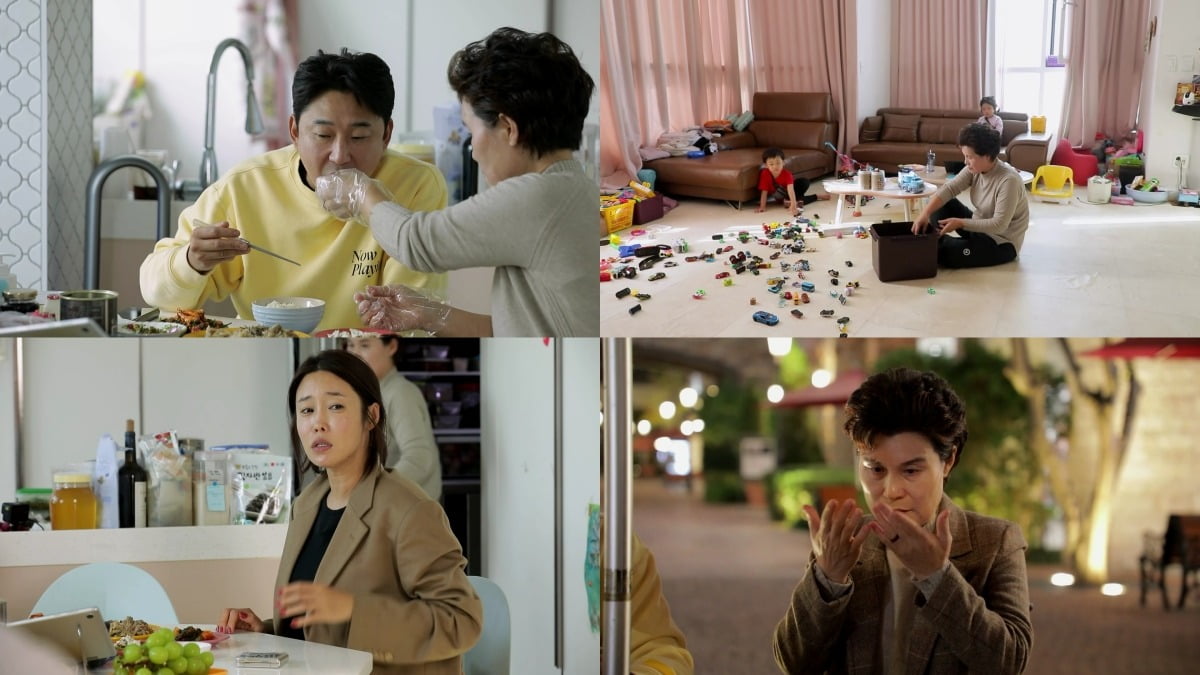 KBS 2TV's 'Housekeeping Men Season 2' (hereinafter referred to as 'Housekeeping Men'), which will be aired on the 15th, depicts the tearful twilight years of childcare of Shim Ha-eun's mother, Youngja.
On this day, Sim Ha-eun's mother, Mrs. Yeong-ja, comes to see the busy Shim Ha-eun ahead of work. It is surprising to hear that Mrs. Youngja often helps Lee Cheon-soo and his wife with their childcare, even though it is a 7-hour bus ride or a 4-hour plane ride from Goheung to Incheon.
Mrs. Youngja, who brought a lot of carefully prepared side dishes from Goheung, shows a reassuring side by reciting the words, "Mom, do it," like a mantra, even when Sim Ha-eun complains, "There's nowhere to put them in the refrigerator."
After Shim Ha-eun goes to work, Mrs. Young-ja's real-life housekeeping war begins. With the refrigerator in a miserable state, a mountain of laundry piled up, and the living room full of the twins' toys, the words "Oh my God" keep coming out of Mrs. Youngja's mouth. In particular, Ms. Youngja, who recently suffered a serious spinal injury, is devoted to raising her twins, even taking painkillers.
Shim Ha-eun, who came home from work, noticed the pile of dishes piled up while cleaning out the refrigerator and the unkempt living room, and became irritated with her mother. On the other hand, when Sim Ha-eun's tone of voice changed 180 degrees when talking on the phone with her mother-in-law, Mrs. Youngja also exploded with disappointment, saying, "Do the same to me as you would to your mother-in-law."
In a cold atmosphere, Lee Cheon-soo prepares a date along the Gyeonggi Trail to change his mother-in-law's mood, and later, Mrs. Young-ja ends up crying after receiving a surprise gift from Shim Ha-eun.
Their story can be seen on KBS 2TV's 'Salimnam', which airs at 9:45 pm on the 15th.
Ten Asia Reporter Kim Seo-yoon seogugu@tenasia.co.kr