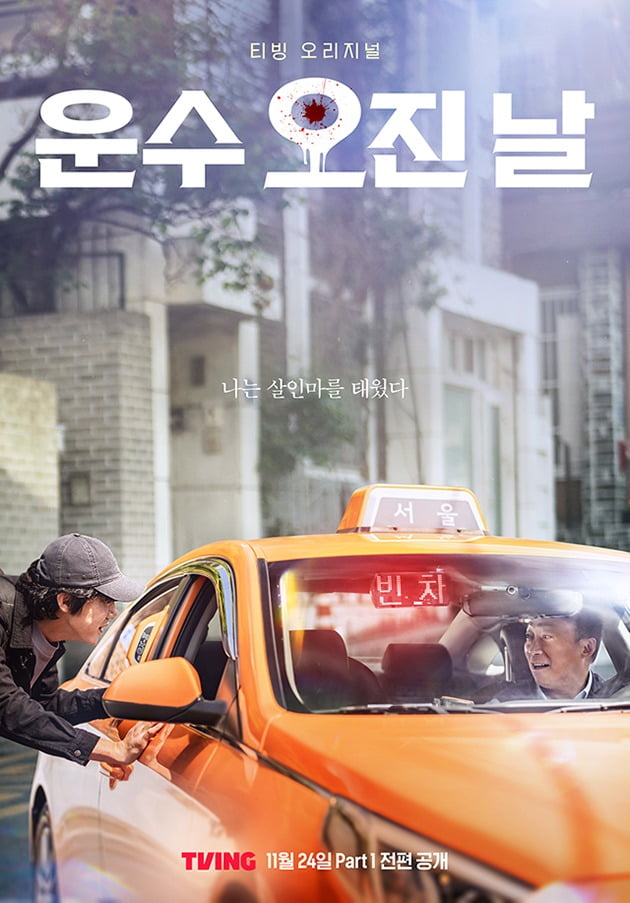 Actor Yoo Yeon-seok heralds an unprecedented acting transformation.
On the 7th, TVING's original series 'The Day of Misdiagnosis' released still cuts of Yoo Yeon-seok, who returns as the two-faced dangerous passenger 'Geum Hyuk-su'.
Based on the popular Naver webtoon of the same name, 'The Day of Misdiagnosis' tells the story of an ordinary taxi driver, Oh Taek (played by Lee Seong-min), who picks up a customer (played by Yoo Yeon-seok) who offers a high price to Mukpo, but begins a journey of fear when he realizes that he is a serial killer. This is a story that happens. The life-threatening companionship of those who can no longer be stopped provides the ultimate thrill and suspense.
Above all, the meeting of trustworthy actors such as Lee Sung-min, Yoo Yeon-seok, and Lee Jeong-eun is the best point to watch. From Oh-taek and Geum Hyuk-soo's breathtaking companionship to Hwang Soon-gyu's (Lee Jeong-eun) desperate pursuit, the three people's sprint raises the heart rate. Attention is also drawn to the fact that this is director Pil Gam-seong's first foray into an OTT drama, who showed the essence of a real-time thriller with the movie 'Hostage'. I am even more looking forward to the birth of a never-before-seen murder companion thriller.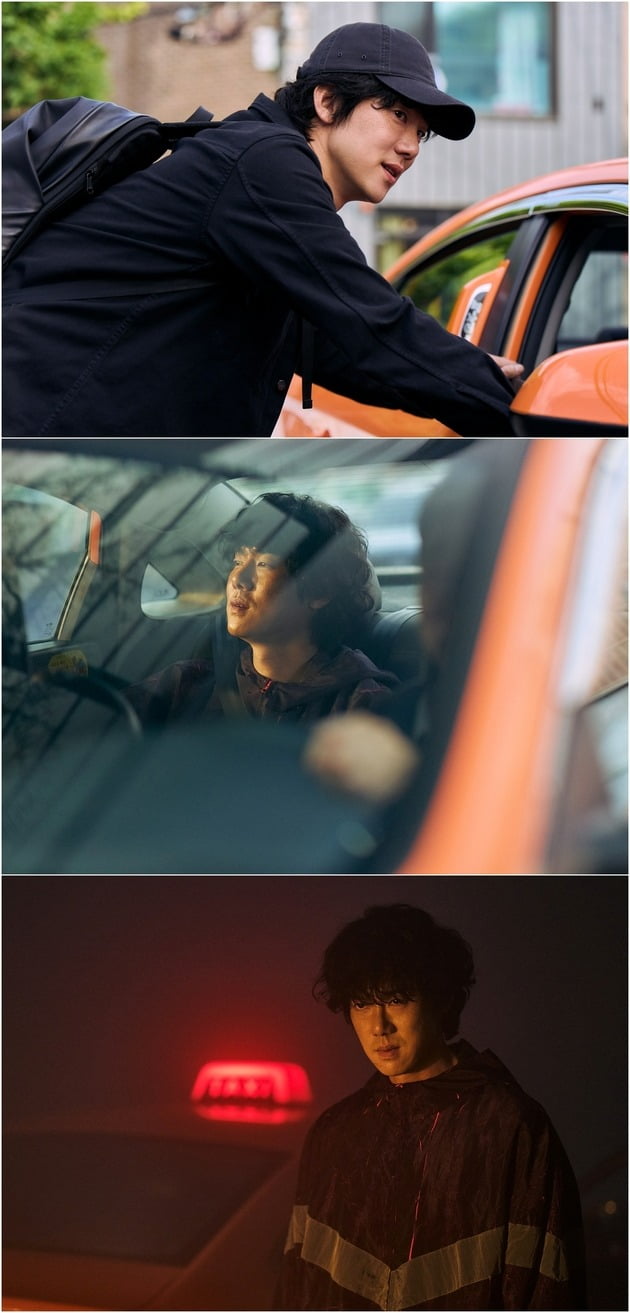 Meanwhile, in the released photo, the appearance of Geum Hyuk-soo, who stopped Oh-taek's taxi, is unusual. A glimpse of coolness caught the eye as the smile shines through the tightly closed hat. Next, the taxi's emergency crime prevention lights shining red through the pitch-black darkness, and the angry and crazy eyes of Geum Hyuk-soo add to the tension. In the previous trailer, Geum Hyuk-soo's plan to go to Mukpo for smuggling was revealed, and the twist of a welcome guest coming on Oh-taek's 'dream-catching day' makes us wonder where the trip will lead.
Yoo Yeon-seok once again shows a new face as Geum Hyeok-soo, a serial killer who decides to smuggle in order to cover up a murder. He said, "I have shown a good and warm image through recent medical dramas and melodramas, but I had a desire to show a new side of me that I have not shown before." He added, "After reading the script and the webtoon, I was able to play the character 'Geum Hyuk-su.' He revealed the reason for choosing the work, saying, "I felt like I could definitely discover aspects of myself that I hadn't discovered before."
Geum Hyuk-soo, who causes goosebumps with his unpredictable words and actions, is a complete villain filled with madness. Regarding this, Yoo Yeon-seok said, "Because he is a murderer who has no emotional interaction and cannot feel pain, it was difficult to have sympathy or synchronize with me like other roles. I looked at a lot of interviews with actual psychopathic criminals, and the common characteristic was that they spoke with their eyes clear and open. "I thought it was similar to Geum Hyuk-soo in the webtoon, so when I acted, I tried to express cool sides with innocent eyes," raising expectations for a strong transformation.
TVING's original series 'Unlucky Misdiagnosis Day' will be released in its entirety, Part 1 (Episodes 1-6), on the 24th through TVING.
Ten Asia Reporter Kim Seo-yoon seogugu@tenasia.co.kr