ENTERTAINMENT
'Diva of the Desert Island', from the highest viewership rating to the #1 topic, 'rapid rise'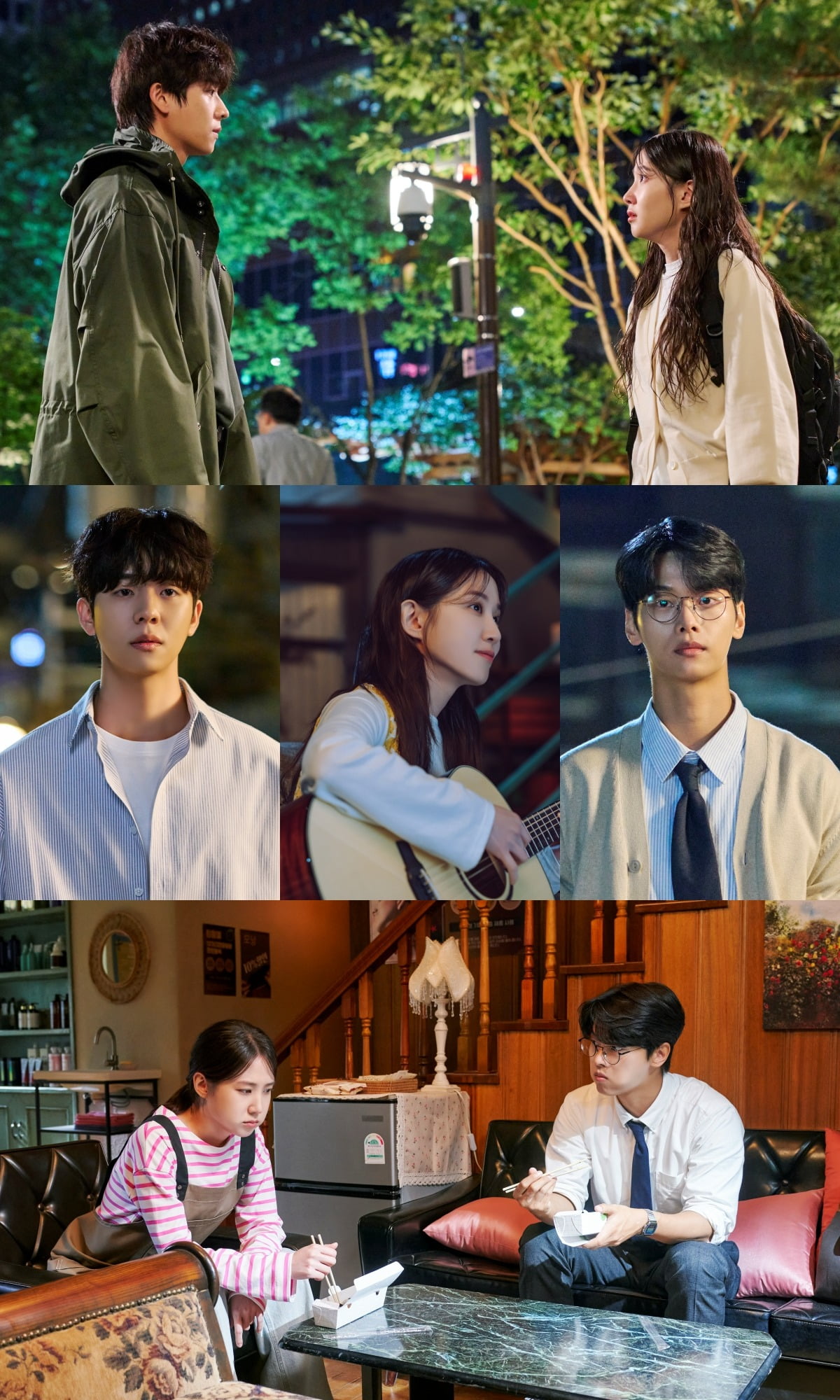 'Diva of the Desert Island' Park Eun-bin is feeling the familiar atmosphere of friends from brothers Chae Jong-hyeop and Cha Hak-yeon.
tvN's Saturday-Sunday drama 'Diva on an Uninhabited Island', which has been recording an upward trend in viewership ratings since its first broadcast, has become a major hit in name and reality, exceeding the highest viewership rating of 10% among households in the metropolitan area (based on paid platforms integrating cable, IPTV, and satellite/provided by Nielsen Korea) in the last 4 episodes. It is emerging as a drama. In addition, it is proving its hot popularity by ranking first in the TV-OTT integrated topicality ranking (as of the 7th) announced by FUNdex, the official platform of Good Data Corporation, a K-content competitiveness analysis agency.
'Diva on a Deserted Island' is increasing immersion in each episode with the actors' passionate performances, comforting lines, and the intertwined relationships between the characters. Among them, the brothers Seo Mok-ha (played by Park Eun-bin), Kang Bo-geol (Chae Jong-hyeop), and Kang Woo-hak (Cha Hak-yeon) are attracting the attention of viewers due to their seemingly inevitable connection.
The meeting of brothers Seo Mok-ha, Kang Bo-geol, and Kang Woo-hak began as an unusual coincidence from the beginning. Seo Mok-ha, who had been living alone on an uninhabited island for 15 years, expressed curiosity when she saw the drone, and Kang Woo-hak, who had been watching it through a camera, came to meet her. With the help of brothers Kang Bo-geol and Kang Woo-hak, who came to pick up trash on an uninhabited island, his long life as a drifter came to an end.
Kang Bo-geol once gave Seo Mok-ha new shoes instead of old ones, just like his old friend Jeong Ki-ho (Moon Woo-jin) did. Kang Woo-hak, like Jeong Ki-ho, used merciless factual violence, but also helped Seo Mok-ha, who was dark about the world, both materially and spiritually. Seo Mok-ha also felt a sense of déjà vu as he strangely overlaid Jeong Ki-ho on top of the two people who took care of themselves in similar yet different ways.
In particular, Kang Woo-hak always had doubts about his past because he had no memories of before high school due to a head injury. Meanwhile, Seo Mok-ha's comment that he "looks like Ki-ho" became an opportunity for Kang Woo-hak to suspect that he was Jeong Ki-ho. Another coincidence, that the words in the note that Seo Mok-ha discovered at Jeong Ki-ho's house and the words the brothers' mother said every day were the same, made me even more curious about Kang Woo-hak's past.
Accordingly, Kang Woo-hak becomes Seo Mok-ha's unconditional support, such as giving his home to Seo Mok-ha, who has nowhere to go, and going with him to meet Yun Ran-ju (played by Kim Hyo-jin). Seo Mok-ha also tells Woo-hak Kang that he can call her whenever he doesn't want to eat alone, and calls himself a friend for eating, and the relationship between the two is becoming even stronger.
On the other hand, the relationship between Seo Mok-ha and Kang Bo-geol maintains a subtle distance, seemingly on the verge of getting closer. Kang Bo-geol embarrassed Seo Mok-ha by always dissuading her from trying to find Jeong Ki-ho while scratching her insides with a sharp tone at every turn. At the same time, he casted Yun Ran-ju on his entertainment program 'Nth Prime' and opened a new heyday for her, providing crucial help in laying the foundation for the project to turn her life around.
He even appeared there when Seo Mok-ha fell into a trap set by Jeong Bong-wan (Lee Seung-jun), Jeong Ki-ho's father. There is growing curiosity as to how Kang Bo-geol knew that Seo Mok-ha was in danger, and whether his appearance at the appointed place and helping Seo Mok-ha was just a coincidence.
'Diva of the Desert Island' airs every Saturday and Sunday at 9:20 PM.
Ten Asia Reporter Kim Seo-yoon seogugu@tenasia.co.kr