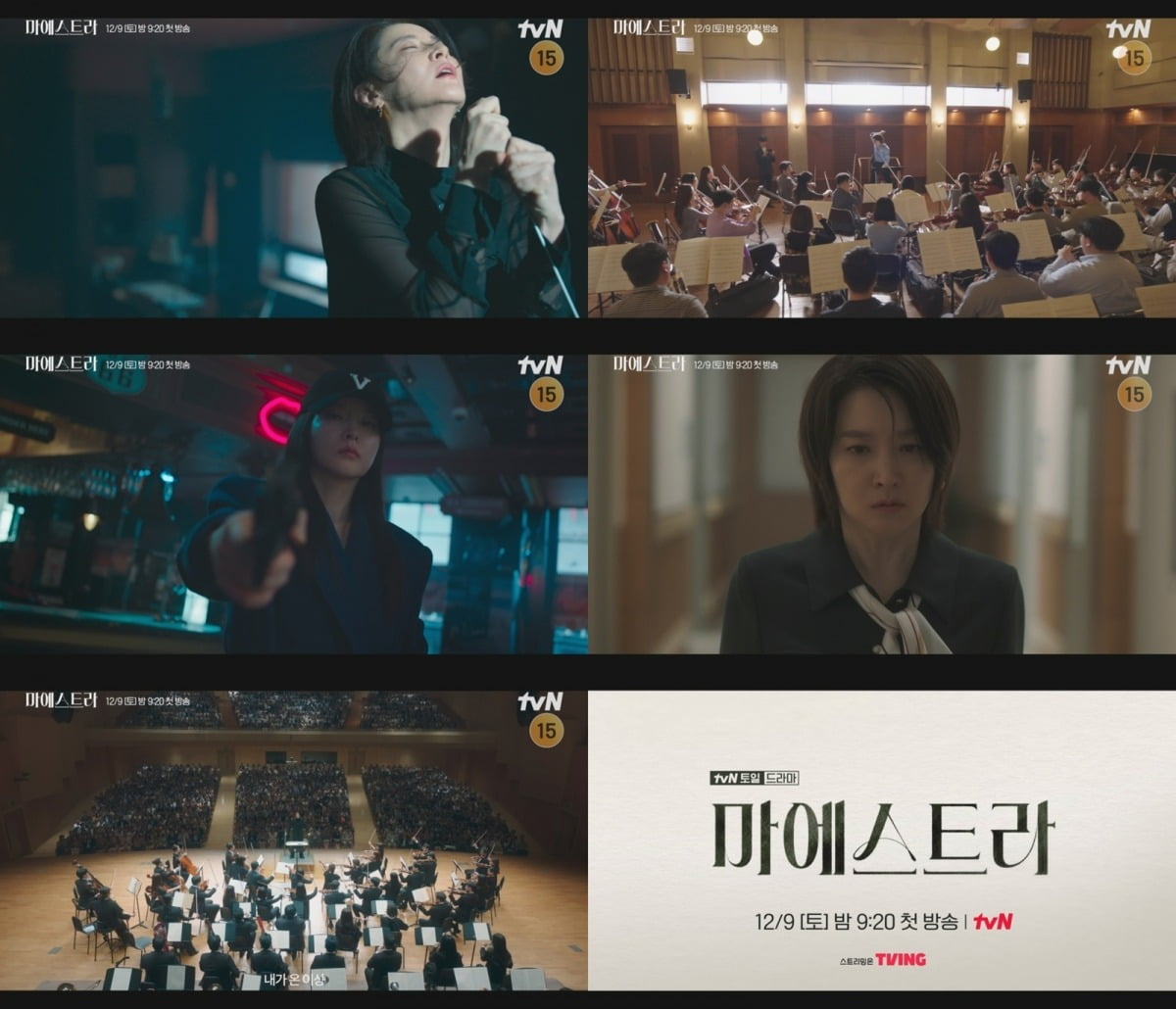 Youngae Lee begins a ruthless and fierce war for the best orchestra.
tvN's new Saturday-Sunday drama 'Maestra', which will be aired for the first time at 9:20 pm on Saturday, December 9, has heightened expectations with the first teaser video featuring the fierce charisma of conductor Cha Se-eum (played by Lee Young-ae).
The video, which begins with the loud performance of string instruments cutting through the wind, focuses attention by highlighting Maetra Cha Se-eum, who is giving her all on stage. To the basic question, "What kind of place is the stage to Cha Se-eum?", the dry tone in which he answers, "It's a battlefield," gives off an inexplicable sense of despair.
Next, the fierce solo performance of Cha Se-eum, who runs very ruthlessly and fiercely to become the best orchestra, unfolds. It shows an uncompromising passion that makes practice as if it were real life, and a cruel choice to point a gun for perfection, showing unstoppable actions.
In addition, there are also significant situations listed, such as someone being strangled and a baton falling to the floor, raising doubts. In addition, Cha Se-eum's unusual states, such as barely holding on to his dazed mind and walking with a face full of sorrow, are captured, creating a sense of urgency as the music approaches its climax.
Finally, at the moment of reaching the peak, you are filled with shivers and joy as Cha Se-eum lets out all the emotions that have been tying her up. Even the assertion, "As long as I am here, Hanpil (The Han River Philharmonic Orchestra) will be the best," feels like a powerful stimulus, and I am already looking forward to the disruption that Maestra Cha Se-eum will bring to the orchestra.
In this way, the first teaser video shows the unconventional and intimidating appearance of the character Cha Se-eum along with passionate orchestral music, raising fun and interest toward 'Maestra'.
tvN's new Saturday-Sunday drama 'Maestra' will premiere on Saturday, December 9th at 9:20 PM.
Ten Asia Reporter Kim Seo-yoon seogugu@tenasia.co.kr