ENTERTAINMENT
Lee Young-ae, unrivaled charisma 'overwhelms the scene'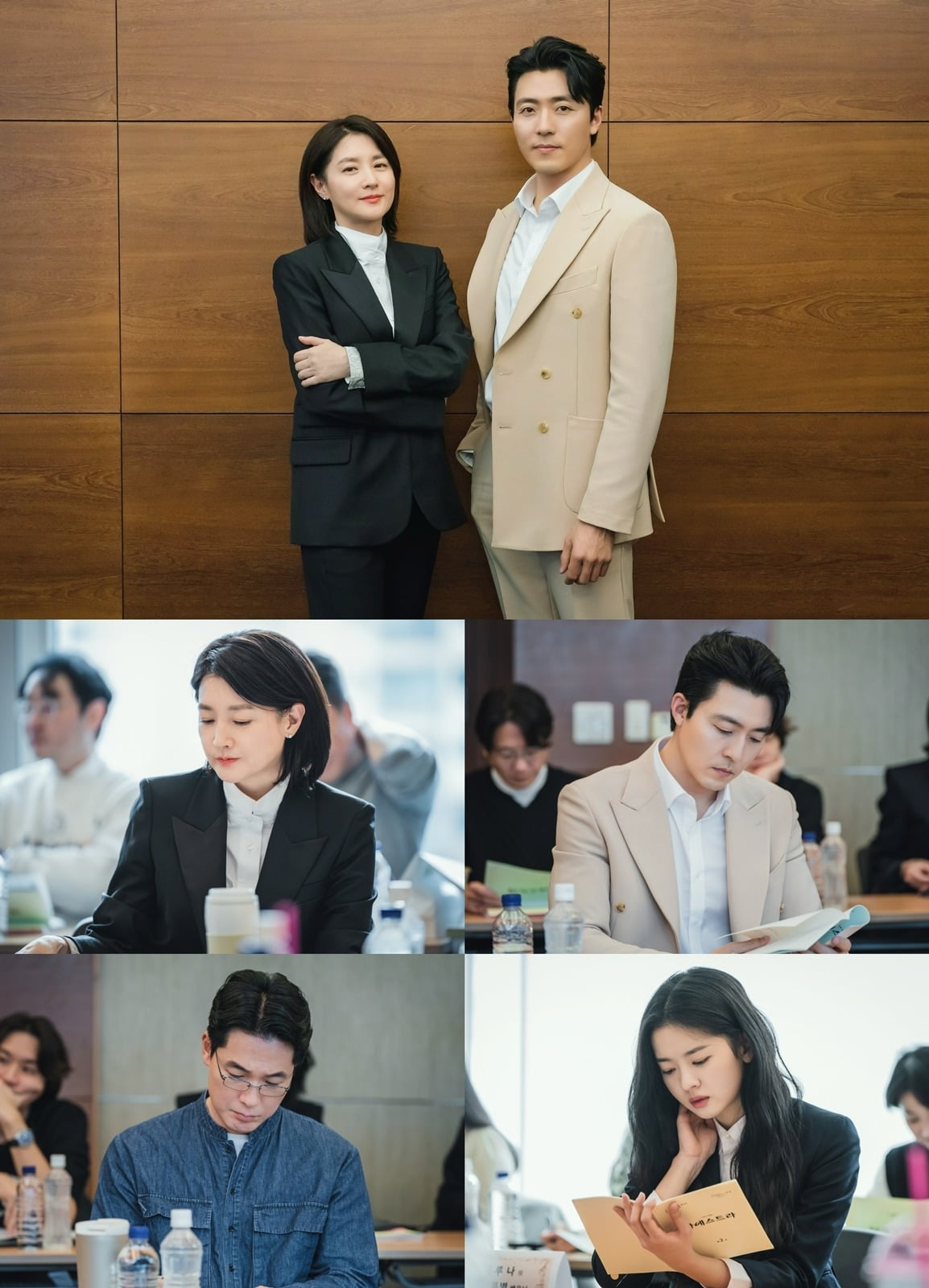 The main characters who will shine in 'Maestra' gathered together and formed their first harmony.
tvN's new Saturday-Sunday drama 'Maestra' revealed the script reading scene. The actors' lively passion and synergy are shown, raising expectations for the first broadcast.
'Maestra' is a mystery drama in which Cha Se-eum, a maestra, one of only 5% of female conductors in the world, and a genius or legend, searches for the truth about the events surrounding the orchestra while hiding her secret. We are preparing to meet viewers in December.
At the script reading site on this day, the actors and production crew who would shine in 'Maestra' were present, including Lee Young-ae (playing Cha Se-eum), Lee Moo-saeng (playing Yoo Jeong-jae), Kim Young-jae (playing Kim Pil), and Hwang Bo-reum-byeol (playing Lee Luna). As everyone was gathered together, anticipation, excitement, and pleasant tension filled the space.
As the reading began in earnest, the actors put aside their friendly atmosphere for a moment and transformed into their respective characters, bringing a serious atmosphere to the scene.
First, the charisma of Lee Young-ae, who played the role of maestra Cha Se-eum, overwhelmed the audience. Lee Young-ae delicately captured the diverse emotions of Cha Se-eum, including the character's bold and passionate nature as well as the agony contained within, revealing the three-dimensional charm of the character.
Lee Moo-saeng seemed completely immersed in the role of Yoo Jeong-jae, the man who hovers around Cha Se-eum in the play. In particular, he brought out the sharp feelings hidden behind his flexible attitude and brought tension to the scene. This kind of intense acting aroused curiosity about the character of Yoo Jeong-jae, who he played.
Meanwhile, the stable performance of Kim Young-jae, who plays the role of Kim Pil, who will play a married couple with Lee Young-ae, also stood out. With his unique soft tone and voice, he simultaneously appealed his charm as Cha Se-eum's affectionate husband and musical partner. Kim Young-jae's performance, which will add to the serious mood of the work, is also attracting attention.
You could also feel the strong energy of Hwang Bo-reum, who plays the role of Lee Luna, the youngest concertmaster of The Hangang Philharmonic Orchestra. Hwang Bo-reum-byeol foreshadows an interesting relationship with Cha Se-eum by portraying her obsession with proving her abilities and the innocence of having admired Cha Se-eum for a long time.
In addition, we were able to see the combination of actors who became one with the characters and had chemistry, making it hard to believe that this was their first time working together. I am already looking forward to the work called 'Maestra' that will be created through their acting synergy.
tvN's new Saturday-Sunday drama 'Maestra', which will feature an exciting mystery amidst the beautiful melodies of an orchestra this winter, will premiere in December.
Ten Asia Reporter Kim Seo-yoon seogugu@tenasia.co.kr