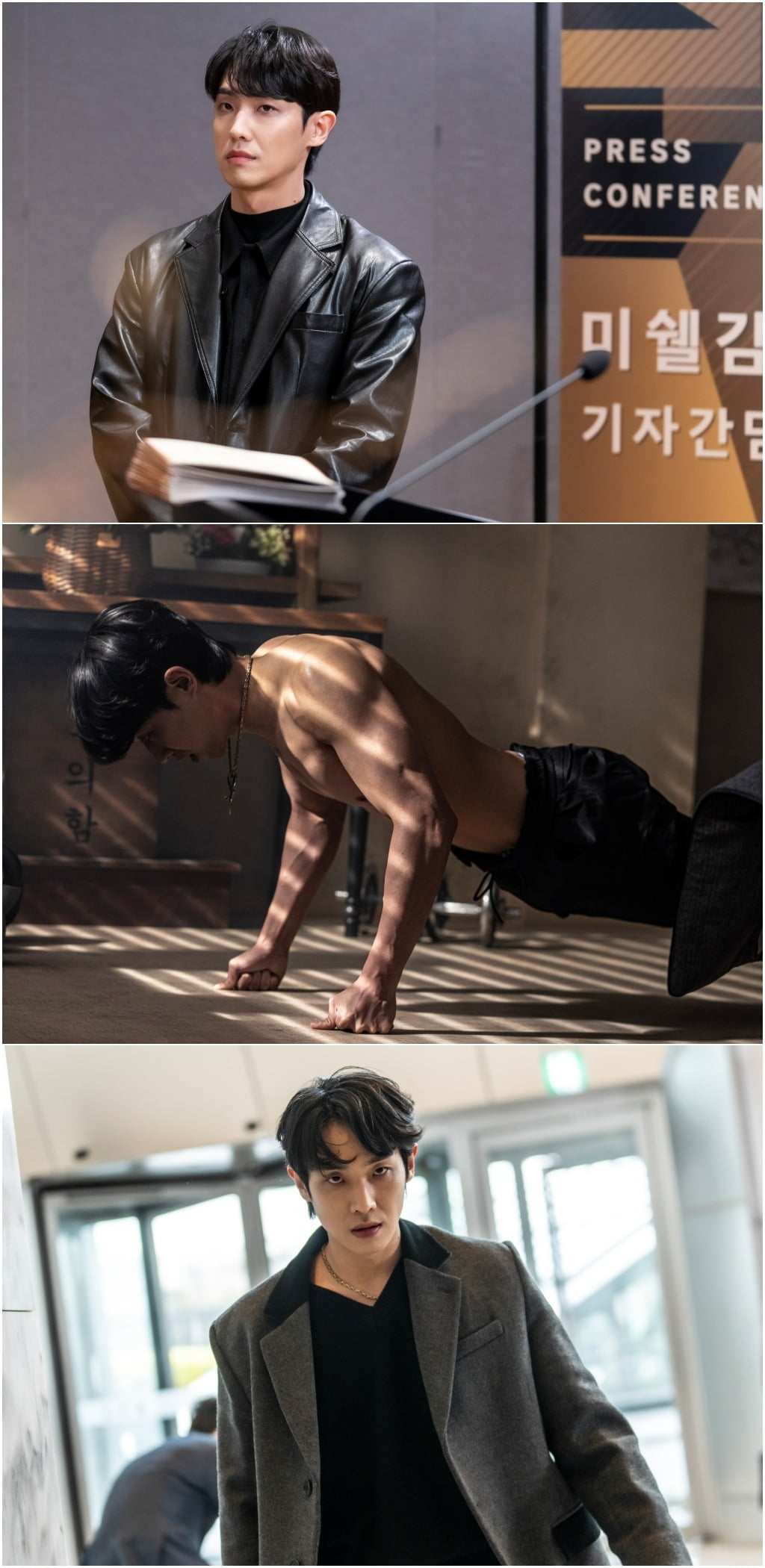 'Escape of the Seven' Lee Jun awakens.
On the 27th, the SBS Friday-Saturday drama 'Escape of the Seven' predicted Min Do-hyuk's (Lee Joon)'s changed actions ahead of the 11th episode. Expectations are high to see what kind of change he has faced after losing his family and playing the role of Joker in the death game designed by Matthew Lee (Eom Ki-jun).
In the last broadcast, seven people were depicted facing an unprecedented crisis. After receiving a harsh warning letter from 'K' (Kim Do-hoon), they thought they had to get Matthew Lee on their side. However, Matthew Lee also started the next stage of his revenge plan with the appearance of 'K'. Bang Dami (played by Jeong Ra-el), who was a victim of fake news in the past, exposed the seven people's fatal weaknesses to the world, causing them to lose everything. Matthew Lee's twist, revealing his identity as Lee Hwi-so in front of the divided people, exploded the curiosity of viewers.
Meanwhile, Min Do-hyuk's sharp atmosphere in the released photo is interesting. Min Do-hyuk seemed to be receiving bloody punishment from Matthew Lee as 'Bullii's nickname', but in fact, his true identity was Matthew Lee's Joker, who caused a rift among the seven. When they reached out to Matthew Lee by pledging what they had to escape the crisis, they also took the initiative to instigate the evildoers. Min Do-hyuk was angered by the death of his family and joined hands with Matthew Lee to prepare for revenge. Min Do-hyuk, who gritted his teeth for a long time and endured everything by the side of the seven. His sturdy body clearly shows how much he has trained his body and mind for the day of revenge. I wonder what results his unstoppable steps toward somewhere will produce.
In episode 11, the struggle of the villains who became the 'horses' of the death game designed by Matthew Lee unfolds. In addition, the incident between Min Do-hyuk and 'K' is revealed, creating another axis of tension. The production team of 'Escape of the Seven' said, "As Matthew Lee's identity is revealed, a turning point in revenge comes. Please watch to see what kind of fierce counterattack Matthew Lee, who is trying to deal with 'K', and Min Do-hyuk, who learns the new truth, will make."
Episode 11 of 'Escape of the Seven' will be broadcast at 10 pm on the 27th.
Ten Asia Reporter Kim Seo-yoon seogugu@tenasia.co.kr