ENTERTAINMENT
Youngae Lee actually conducts while playing classical music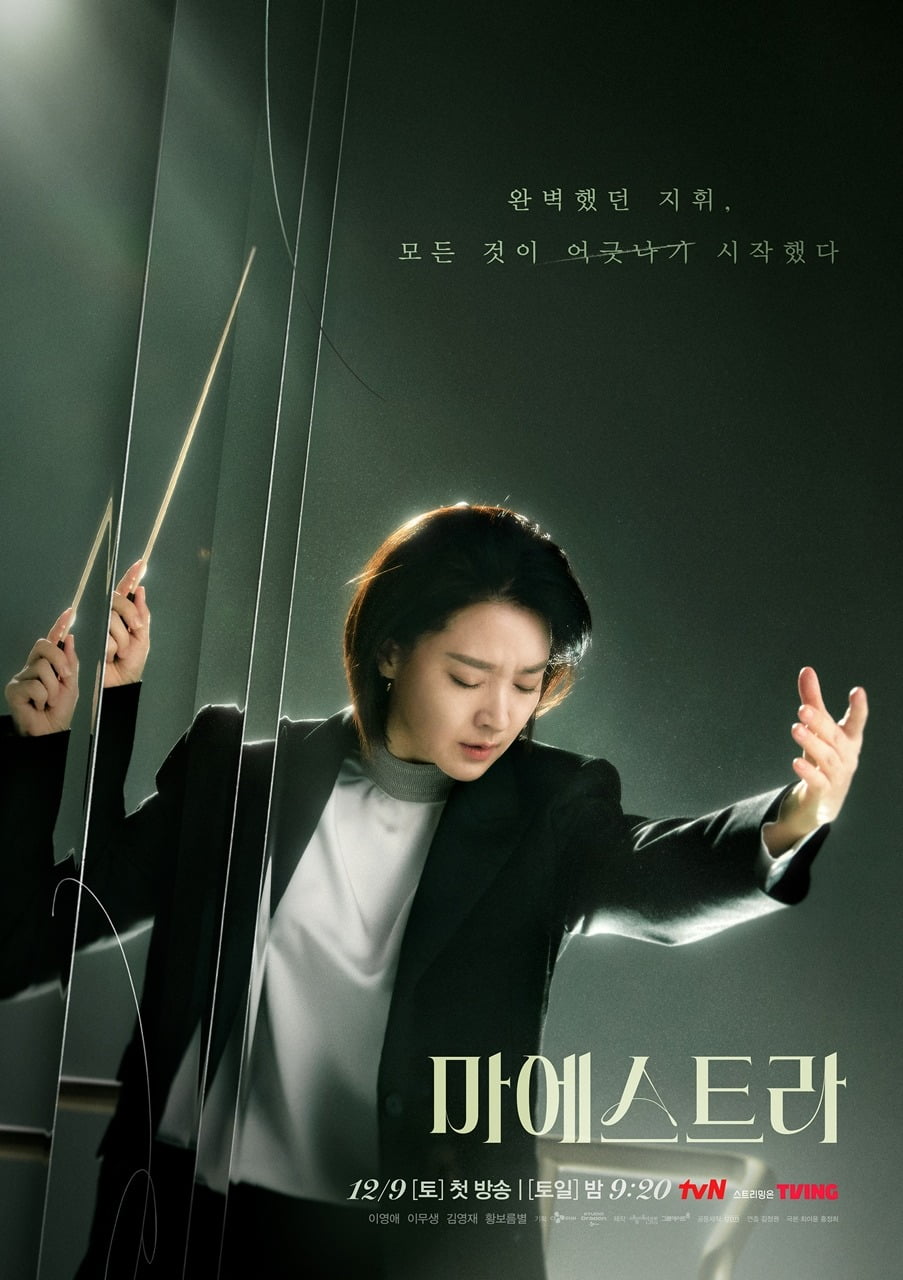 Youngae Lee returns as a world-renowned maestra rocking the classical music scene.
tvN's new Saturday-Sunday drama 'Maestra' is a mystery drama in which Cha Se-eum, a maestra who is one of only 5% of female conductors in the world and a genius or legend, searches for the truth about the events surrounding the orchestra while hiding her secret. The first broadcast has been confirmed at 9:20 pm on Saturday, December 9th.
On the 3rd, a command poster was released that gives a first look at Lee Young-ae's new transformation. In the poster, Lee Young-ae personally expresses that the orchestra's music is reaching its peak with her expression of being completely immersed in the music and her hand outstretched motion forward.
However, the phrase "Perfect command, everything started to go wrong" engraved above the movement creates an uneasy feeling. Like a violin with a broken string, the distorted diagonal lines across the poster seem to signal a dangerous dissonance. I wonder what kind of crisis lurks in front of Cha Se-eum.
Meanwhile, 'Maestra', which guesses the mystery surrounding the orchestra, is improving its perfection with Lee Young-ae's passionate passion and energy. In particular, in the case of the conducting poster, it is said that it shows a direct conductor to classical music at the time of filming, giving a unique sense of vitality and power.
Accordingly, we are looking forward to Lee Young-ae's first meeting with 'Maestra' every day, where her new acting transformation will unfold. Maestra Lee Young-ae's performance shining even brighter on the podium can be seen in tvN's new Saturday-Sunday drama 'Maestra', which will premiere at 9:20 pm on Saturday, December 9th.
Ten Asia Reporter Kim Seo-yoon seogugu@tenasia.co.kr