ENTERTAINMENT
Lee Cheon-soo and Shim Ha-eun are in conflict over money, "One year's worth of delivery fees alone is 15 million won"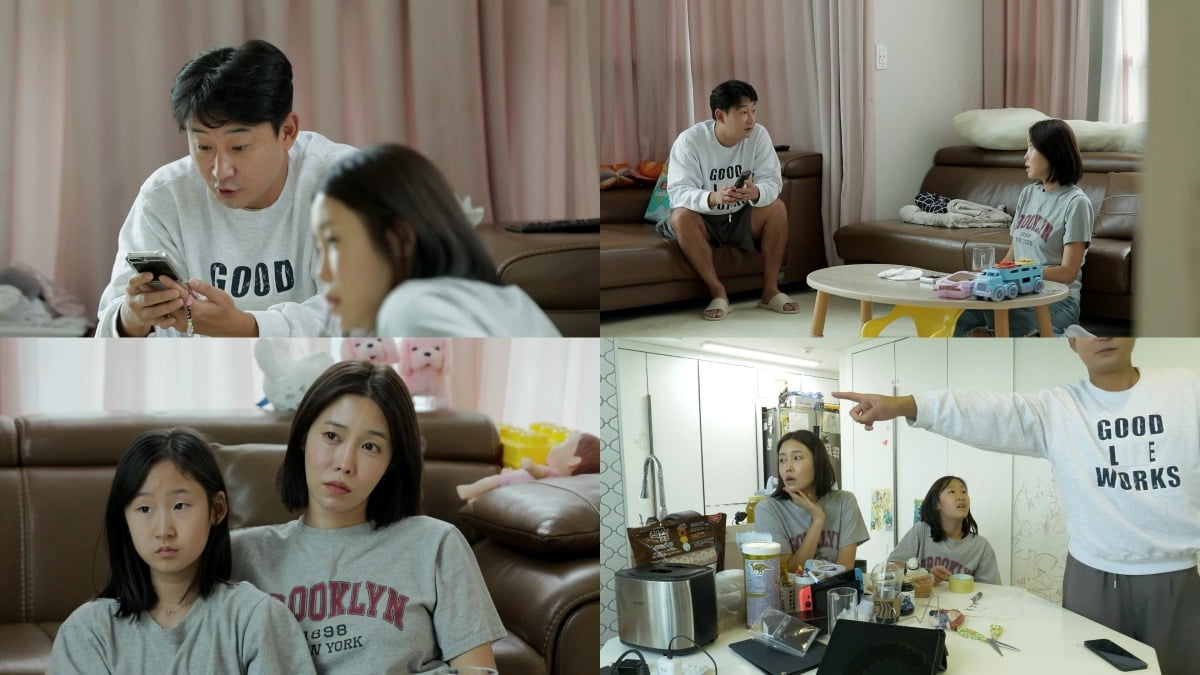 Lee Cheon-soo fights with his wife Shim Ha-eun over delivery-related issues.
In KBS 2TV's 'Housekeeping Men Season 2' (hereinafter referred to as 'Housekeeping Men'), which will be aired on the 8th, Lee Cheon-soo and Shim Ha-eun, a couple, experience conflict over financial issues.
On this day, Lee Cheon-soo gets angry when he sees a delivery payment text message on his cell phone. Lee Cheon-soo raised his voice and said to Shim Ha-eun, "Stop ordering deliveries. Instead of sitting at home and spending delivery fees, go out and buy groceries yourself," to which Shim Ha-eun retorts, "I have three kids, so it's very difficult to do shopping together. That's why I order them to be delivered."
Amidst an argument without any hesitation, the two decide to check the amount of money spent on a delivery app over the past year. At this time, the delivery cost of the two people totaling about 15 million won is revealed, and the couple's war becomes even more heated.
Cheonsu Lee starts inspecting the delivery boxes piled up in front of his house one by one. At this time, Lee Cheon-soo's anger reaches its peak when he sees an item that Shim Ha-eun purchased, raising curiosity about what the item actually is.
Afterwards, Lee Cheon-soo calls not only Sim Ha-eun but also his daughter Joo-eun and teaches them the Ten Commandments of Savings. Lee Cheon-soo sets the standard by saying, "If you follow these ten commandments, you can save 1.66 million won per month," and even provides practical training. The mother and daughter are disgusted by Lee Cheon-soo's all-time 'Soo' cruisy side, who has taken care of the family.
Ten Asia Reporter Kim Seo-yoon seogugu@tenasia.co.kr