ENTERTAINMENT
Actor Shin Ha-kyun, a villain who surpasses the villain, 'blackening'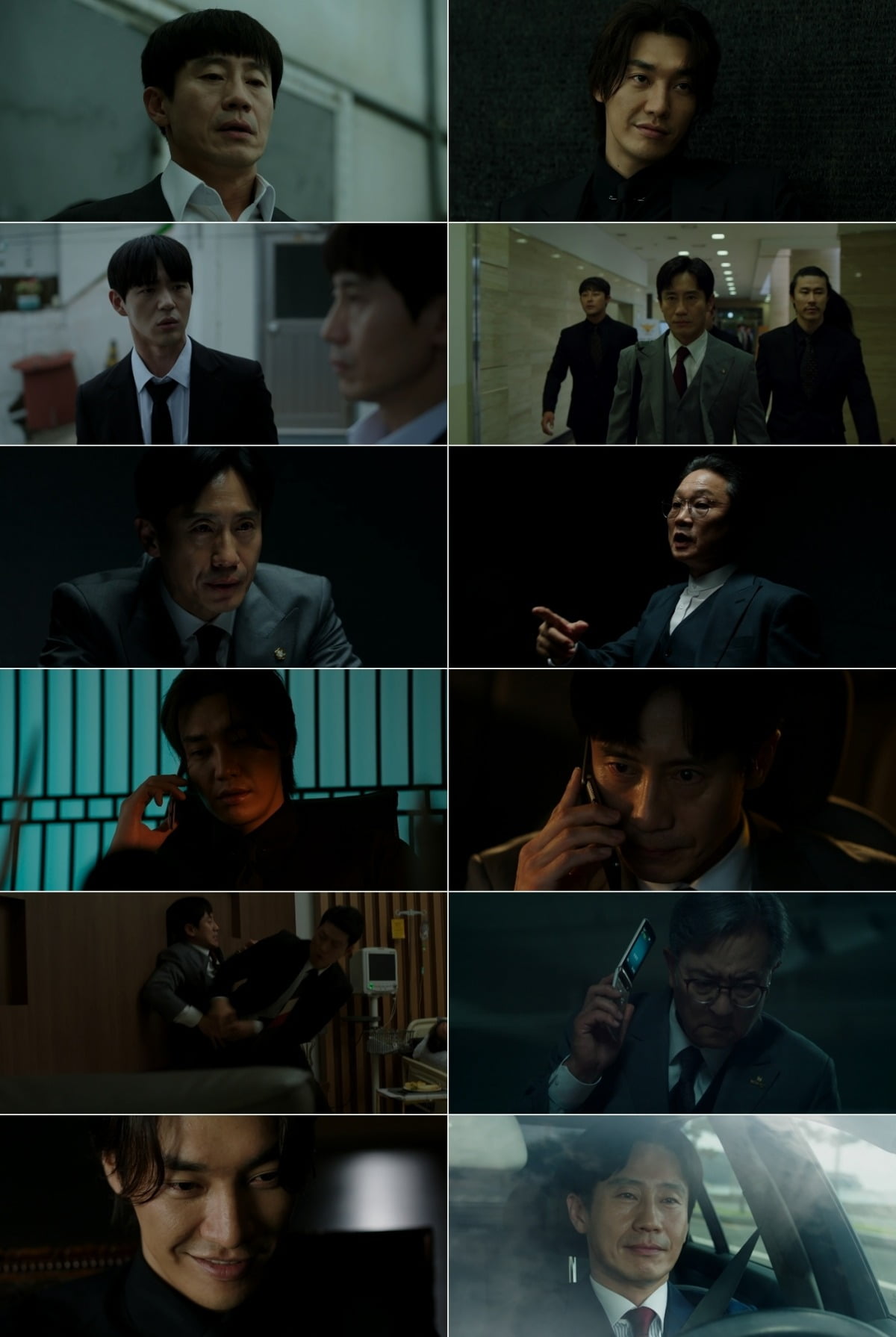 'Biography of the Villain' Shin Ha-kyun and Kim Young-kwang's joint attack unfolded in a scary and thrilling way.
In the 7th episode of Genie TV's original drama 'Villain Biography', which aired on the 5th, Han Dong-soo (played by Shin Ha-kyun) and Seo Do-young (played by Kim Young-kwang) were depicted as one team and wreaking revenge.
Episode 7 began with Dong-soo inflicting violence on the family boss who set fire to the nursing home and killed his mother. Dong-su, who decided to become a villain, punched the family boss without hesitation, and did not even move a muscle even as he watched him drown and beg for his life. Do-young looked at Dong-su's changed appearance with interest, and instilled in Dong-su a deeper desire for revenge against Sang-guk (played by Song Young-chang). Dong-soo realizes that Sang-guk was behind everything, from the incident for which he was disciplined in the past to the arson incident at the nursing home. The two first decided to devise a strategy to separate Sang-guk and Jae-yeol (played by Joo Jin-mo), who were intertwined with interests.
Dongsu began to actively participate in crime. To secure funds, Doyoung came up with an idea to revitalize the internet gambling business, and Doyoung met with the police chief and bank president and began setting a trap to catch Jae-yeol. The next day, Jaeyeol was suspected of illegal smuggling and was singled out as the arsonist in the nursing home fire. In order to catch Sang-guk, he used Jae-yeol as bait. Dong-su went to Jae-yeol and threatened him to reveal his connection to Sang-guk. To Dong-su, Jae-yeol said, "You are digging your own grave," and planted a seed of distrust by telling him not to trust Do-young too much.
This was not a situation that could be suffered quietly. When Jay Park's body was discovered, Sang-guk made a plan to tie the 'J. Park death incident' to Do-young and Dong-su, who was the visiting lawyer. The police began to suspect Dong-su. Dong-soo's mother died in a fire started by Sak-gu's faction, and he was puzzled that Dong-su was defending Sak-gu's faction. Here, Sang-guk applied his power to the prosecution, and Jae-yeol's arrest was suspended, making Dong-soo impatient.
At this time, Dong-su recalled Do-young's words, "If you are cornered, you will be too busy with your own life," and came up with a trick to turn the situation around. The plan was to take advantage of the fact that Sang-guk was using Jae-yeol as a card to throw away. Dong-soo went to see Jae-yeol and informed him that the subordinate he trusted was on Sang-guk's side, and Jae-yeol was furious at Sang-guk's betrayal. Standing in front of reporters, Jae-yeol revealed that the fire at the nursing home was instigated by Sang-guk, as well as the murder of an employee of Moon's law firm 10 years ago.
Episode 8 will be released on Genie TV, Genie TV Mobile, and ENA at 10 pm on the 6th.
Ten Asia Reporter Kim Seo-yoon seogugu@tenasia.co.kr