ENTERTAINMENT
Kim Dong-wan, what was the result of his first blind date in 16 years?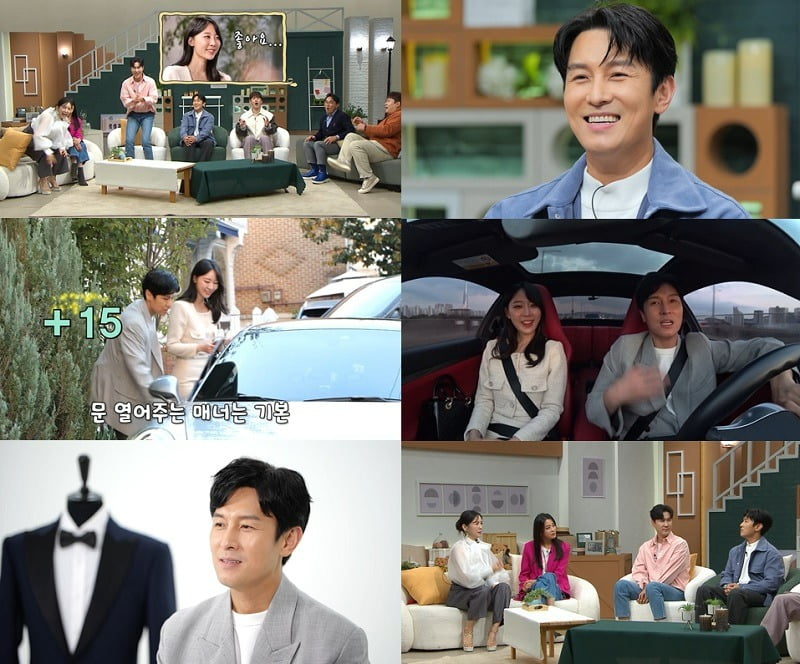 Kim Dong-wan, who went on a blind date for the first time in 16 years through 'Groom Class', reveals the results of his after-sale application to his blind date partner.
In the 89th episode of Channel A's 'Men's Life These Days - Groom's Class (hereinafter referred to as 'Groom's Class')', which will be broadcast at 9:30 pm on the 8th, Shinhwa member Kim Dong-wan will meet beautiful dermatologist Joo-yeon Yoo, who became a hot topic after last week's broadcast. The scene unfolds as the blind date continues.
Previously, Kim Dong-wan applied for after-sales service by saying, "I made a reservation at a restaurant today. Let's go eat." In response, Joo-yeon Yoo asks, "Dinner?" and responds with a bright smile, turning the studio into a 'festival' scene. Kim Dong-wan also stands up from his seat without being able to hide his 'explosive clown' smile, but he leaves behind again and goes out first, causing sighs from the 'mentor corps' Lee Seung-cheol, Han Go-eun, Moon Se-yoon and Jang Young-ran. Kim Dong-wan, who was watching himself in the studio, blushed and said, "I guess I left first again." Still, this time he showed the manners of opening the car door, putting the 'mentor army' at ease.
In the car on the way to the meal place, the two people talk a lot. At this time, Joo-yeon Yoo asks Dong-wan Kim, who lives in Gapyeong, "Have you become close to the people in your neighborhood?" Kim Dong-wan said, "We are all close. "I get to know him quickly and take care of him." Then Yoo Joo-yeon said, "I think everyone will like it because my brother is good at it," making Kim Dong-wan smile. In fact, when Kim Dong-wan heard the word 'oppa' come out of Yoo Joo-yeon's mouth, he asked in a heart-to-heart interview with the production team, "Why are you suddenly flirting? "Is it just my illusion?" he asks. Moon Se-yoon, who saw this, said, "The word 'oppa' is such a nice word," and immersed himself in the two's date.
In a friendly conversation, Joo-yeon Yoo continues by asking, "Are you practicing for musicals a lot these days?" Kim Dong-wan explains, "I appear as a Buddhist monk in the musical, and it is a guru-like role," but suddenly he actively explains his 'behind-the-scenes controversy' in the studio. In response to his earnest explanation, Seungcheol Lee said, "Yes, that's right. "There's no way our Dongwan would do that," he countered, making the studio burst into laughter.
There is a lot of interest in whether Kim Dong-wan, who has neatly resolved the 'behind the scenes' controversy, will be able to continue his pink mood after the blind date with Yoo Joo-yeon.
Ten Asia Reporter Kim Seo-yoon seogugu@tenasia.co.kr