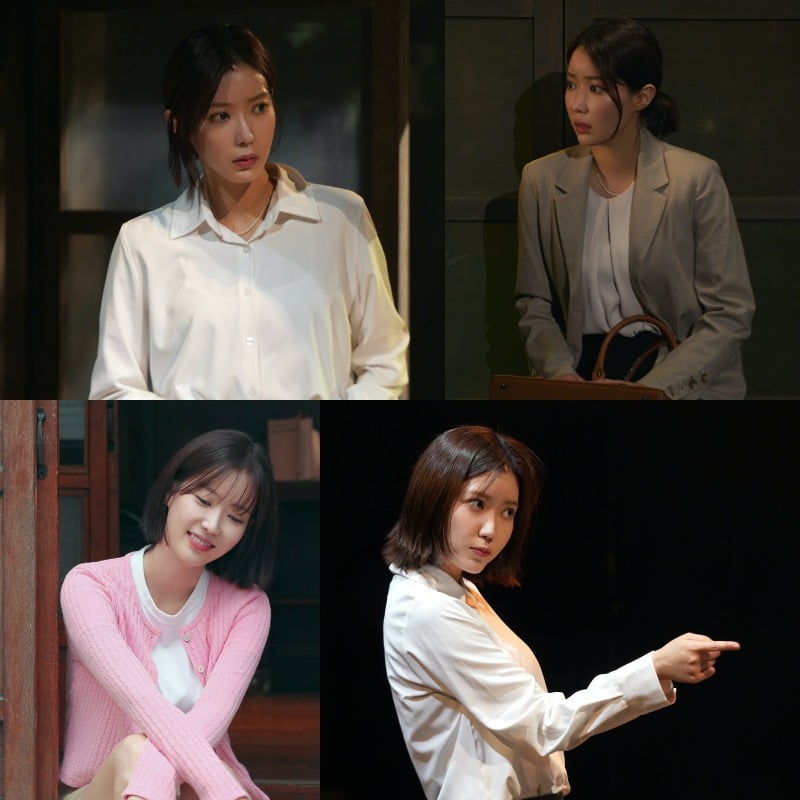 Actress Lim Soo-hyang attempted her first play with the play 'Sea Village Diary'.
The play 'Sea Village Diary', which premiered at the Jayu Theater of the Seoul Arts Center on the 8th of last month, is based on the film of the same name by director Hirokazu Koreeda. Starting with the death of their father who left home due to an affair, the work depicts the process of three sisters in a seaside village, Sachi, Yoshino, and Chika, accepting their half-sister Suzu as family and becoming a true family. It scored 9.5 points on Interpark and 10 points on Yes24. and captivates the audience.
In the play, Lim Soo-hyang plays the role of 'Yoshino', the second of four sisters, and is interacting with the audience. It is said that it not only vividly expresses the bright and confident side of the character, but also delicately depicts the sincere inner side of the character who cares for his family more than anyone else, providing fun and emotion at the same time.
Director Hirokazu Koreeda also said after watching the performance, "It was a really enjoyable time. "I am very touched and grateful for bringing the four sisters to life and putting them on stage," he said, raising expectations for the remaining performances.
In addition, through a character interview released in advance, Lim Soo-hyang said, "I am so nervous because it is my first play. "I really wanted to do a play," he said, expressing his excitement and affection for the stage despite the weight of being his first play. Lim Soo-hyang, who infused this excitement into her acting, is said to have brought vitality to the play through her unselfish acting and three-dimensional expression of various emotions. Accordingly, the episode in which Lim Soo-hyang appears is sold out with a high reservation rate, and the title of her first theater challenge since her debut is going smoothly.
In the meantime, Lim Soo-hyang has challenged various roles through 'My ID is Gangnam Beauty', 'Elegant Family', 'When I Was the Prettiest', 'Doctor Royer', and 'Season of the Puppet', showing off a new side in each work. There is a bar. Now, expectations are rising for the performance of Lim Soo-hyang, who is expanding her scope of activities as an actress by challenging herself beyond the TV screen to the stage.
Meanwhile, the play 'Sea Village Diary' starring Lim Soo-hyang can be seen at the Jayu Theater of the Seoul Arts Center until the 19th.
Ten Asia Reporter Kim Seo-yoon seogugu@tenasia.co.kr