ENTERTAINMENT
Jung Hae-in will hold an encore fan meeting in Seoul on December 2-3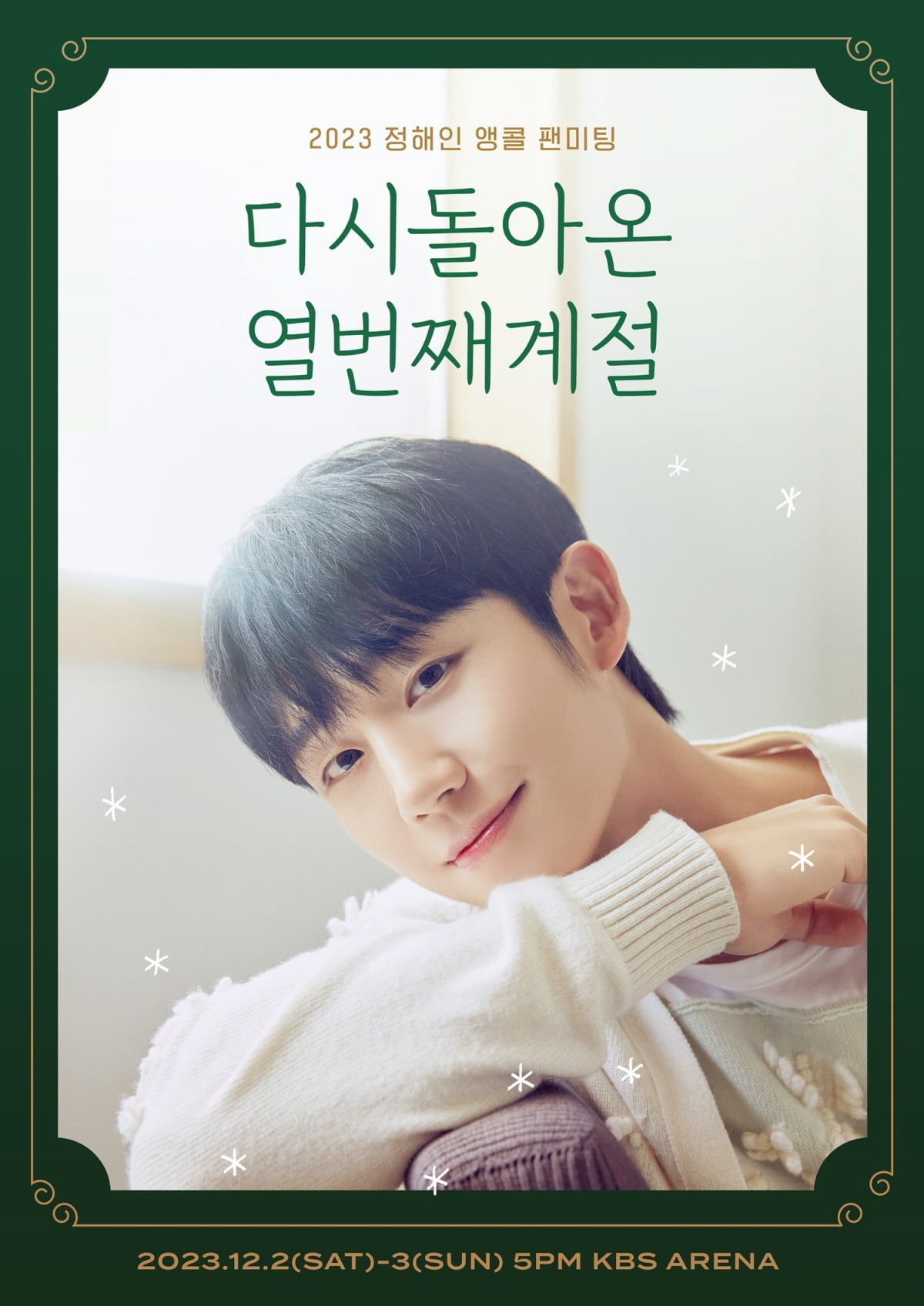 Actor Jung Hae-in will hold an encore fan meeting in Korea and meet his fans again.
According to his agency FNC Entertainment on the 26th, Jung Hae-in will hold the 2023 Jung Hae-in Encore Fan Meeting 'The Tenth Season' at the KBS Arena in Gangseo-gu, Seoul on December 2nd and 3rd.
Jung Hae-in, who celebrates his 10th debut anniversary this year, is currently conducting the largest fan meeting tour since his debut. Jung Hae-in, who previously held fan meetings in Seoul in July, then traveled to Manila, Hong Kong, Jakarta, Yokohama, Taipei, and Bangkok, held concerts in Singapore on October 29, New York on November 17, LA on the 19th, Vancouver on the 24th, and Vancouver on the 26th. We plan to meet additional fans in Toronto. This tour will end with an encore fan meeting in Seoul, where it began.
During the fan meeting held in Seoul, Jung Hae-in hosted several corners and created pleasant memories with fans. In particular, they had a meaningful time choosing Hainiz, a combination of Haein and Happiness, as their official fandom name. On this day, Jung Hae-in regretted parting ways with his fans and said, "I will return as soon as possible," and was able to keep that promise by holding an encore fan meeting.
Kang Min-kyung, Ten Asia reporter kkk39@tenasia.co.kr