ENTERTAINMENT
Jin Seo-yeon, takes off her charisma and shows off her unexpected charm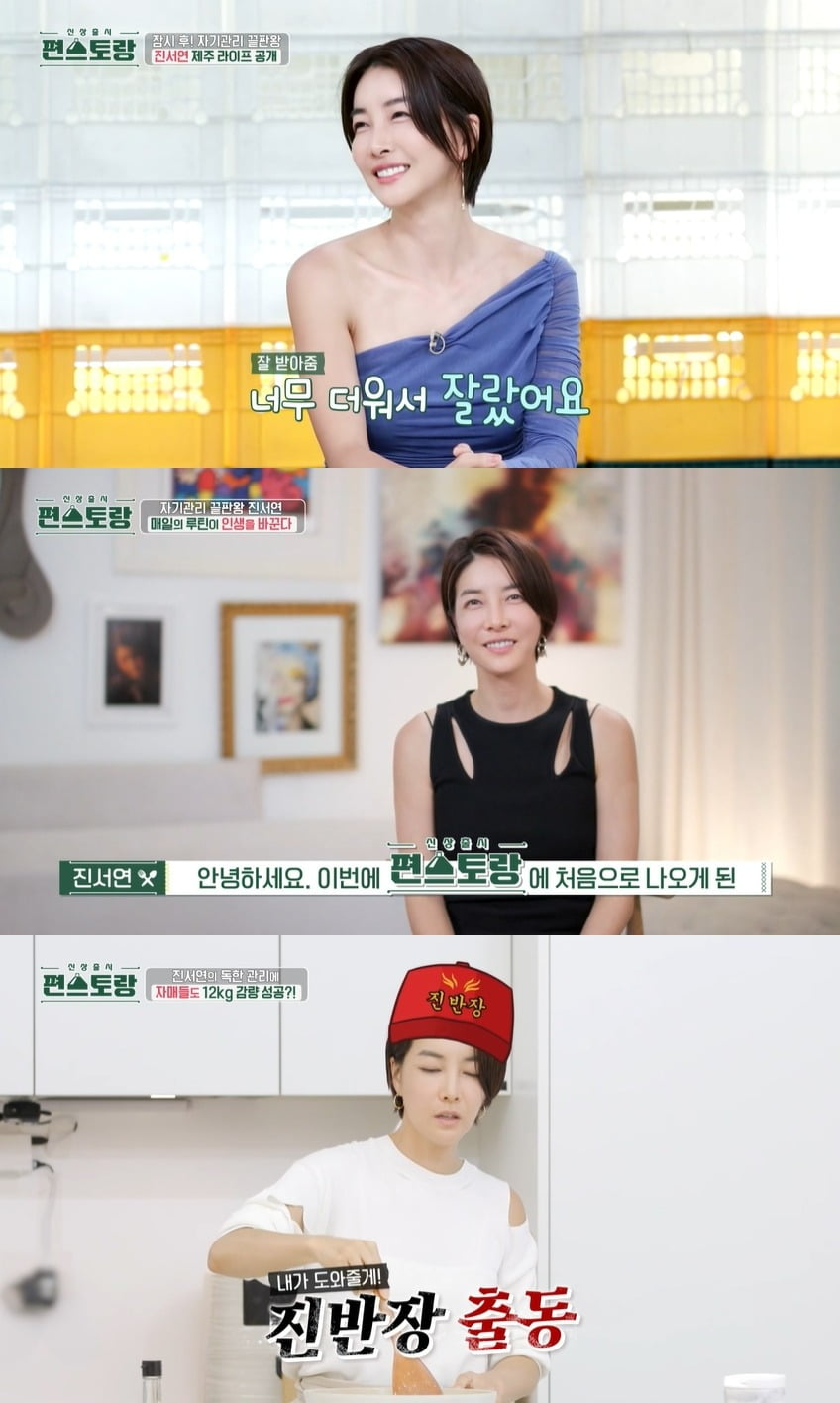 Actress Jin Seo-yeon joined 'Newly Released Pyeon Restaurant'.
Jin Seo-yeon appeared on the recently broadcast KBS2's 'New Release Edition (hereinafter referred to as 'Pyeon Restaurant')' and revealed her Jeju life.
On this day's broadcast, Jin Seo-yeon revealed her diligent side by revealing her morning routine, including drinking water, meditating, and jogging. He also demonstrated his extraordinary cooking skills and shared his diet menu.
In addition, Jin Seo-yeon showed her honest and honest charm by telling an anecdote about losing 28 kg and a story about how she did not give up acting despite living in obscurity.
In this way, Jin Seo-yeon presented a surprising charm by revealing a natural and easy-going side that was different from the charismatic character in the work, and brought new fun to viewers by showing the small daily life in Jeju Island.
Meanwhile, 'Pyeon Restaurant' starring Jin Seo-yeon airs every Friday at 8:30 pm.
Ten Asia Reporter Kim Seo-yoon seogugu@tenasia.co.kr