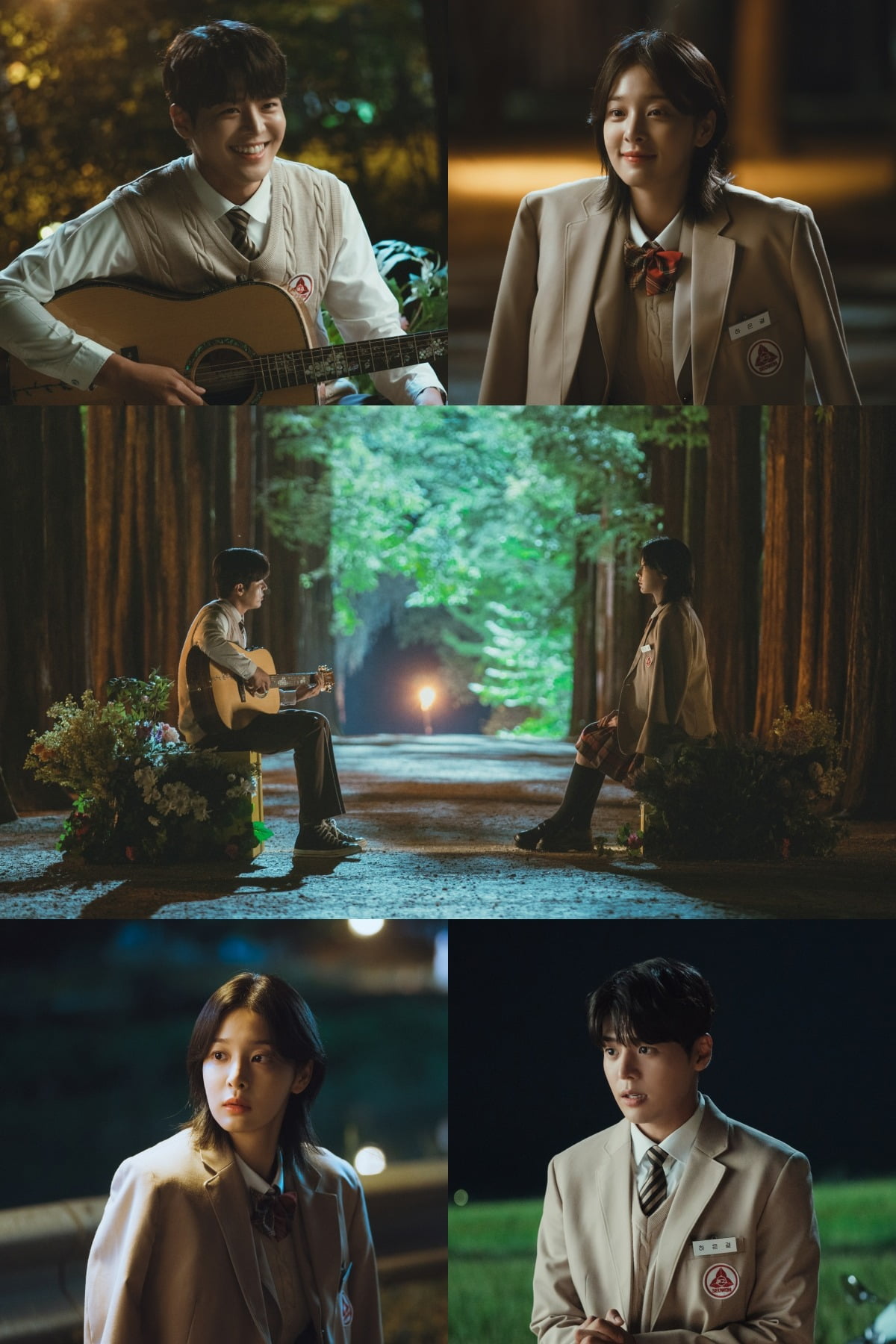 Ryeo-woon begins to appeal to Seol In-ah.
In the 9th episode of tvN's Monday-Tuesday drama 'Sparkling Watermelon', which airs on the 23rd, Eun-gyeol (played by Ryeo-un) awakens her straight-forward instinct to win the heart of Se-kyung (played by Seol In-ah).
Eun-gyeol took the extreme risk of making a public confession as part of a plan to destroy Lee Chan's (played by Choi Hyun-wook) first love. He shocked everyone by revealing that he likes Se-kyung in front of the students at Seowon Arts High School. Eun-gyeol (played by Seol In-ah), who has been living the life of her mother Se-kyung (played by So-yeon Lee) in 1995 after falling through time travel, also could not hide her embarrassment at Eun-gyeol's unexpected behavior.
In particular, although Eun-yu firmly believed that Lee-chan was his mother's first love, he could not shake off his doubts about Eun-gyeol. I am curious about how the relationship between the two people who were fighting each other while hiding their respective goals will develop.
In the released photo, you can get a glimpse of Eun-gyeol and Eun-yu remaining alone until late at night. As this is a golden opportunity to capture Eun-yu's heart and take him away from Lee-chan, Eun-gyeol is showing off his hidden charms by playing the guitar and covering him with his school uniform jacket.
Eun-gyeol is also expected to fall in love with the new appearance of Eun-gyeol, whom he previously considered to be an 'unlucky clear-eyed madman'. There is a pleasant excitement in Eun-gyeol's eyes that makes the viewers' hearts tremble.
Above all, Eun-gyeol and Eun-yu use this incident as an opportunity to gradually narrow the psychological distance, heralding a change in their relationship. With a warm air flowing between the two people who were only bickering, curiosity is growing as to how the relationship between Eun-gyeol and Eun-yu, who are hiding a secret, will change.
Ten Asia Reporter Kim Seo-yoon seogugu@tenasia.co.kr