ENTERTAINMENT
BTS Jimin's documentary will be released exclusively on Weverse on the 23rd.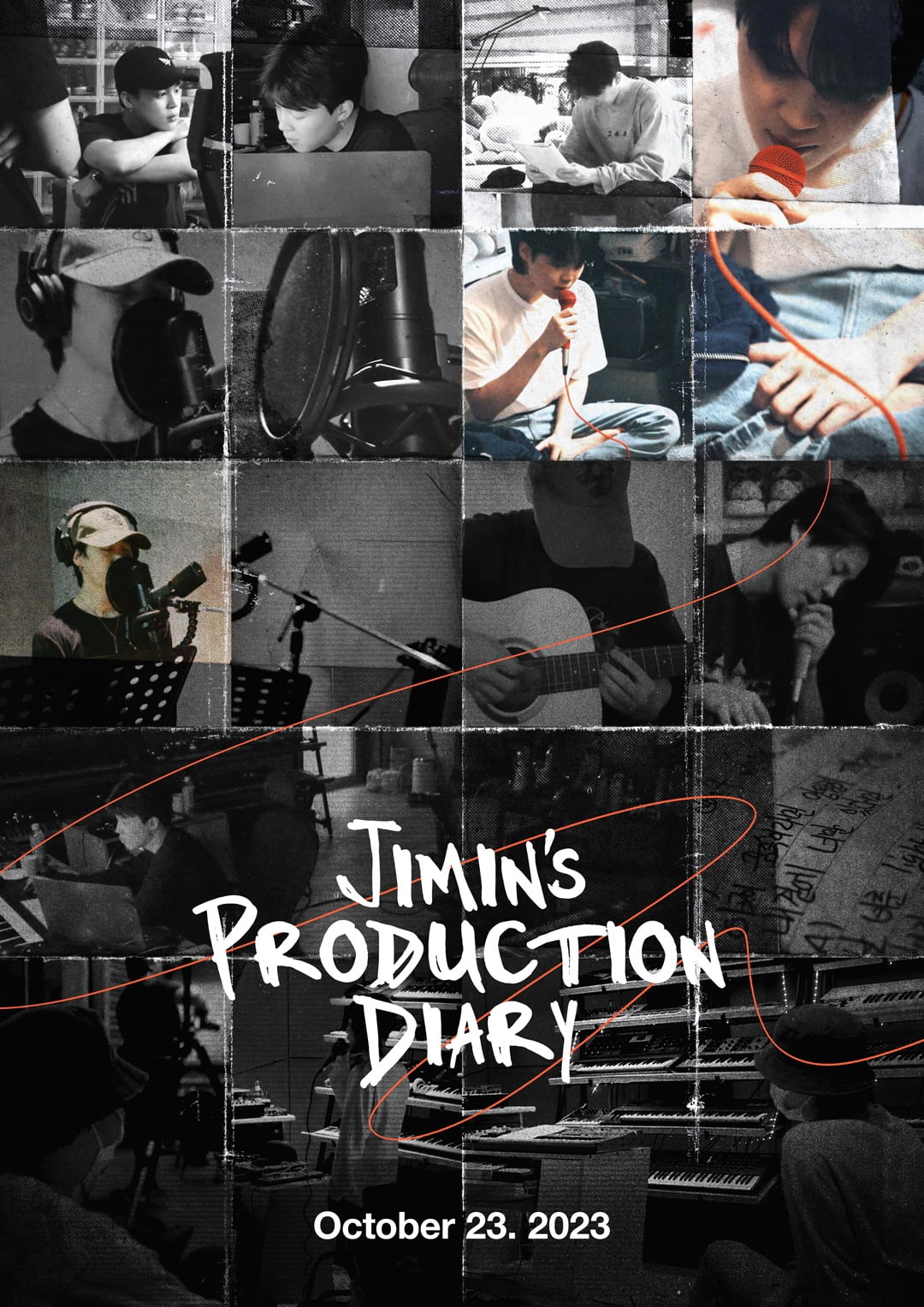 The documentary 'Jimin's Production Diary', which covers the work of BTS Jimin's solo album, is finally revealed.
'Jimin's Production Diary' will be released exclusively on the global fandom life platform Weverse at 6pm on the 23rd (Korean time). This documentary is a vivid account of the birth of Jimin's first solo album 'FACE', which was released last March. This video focuses on the process of overcoming the big and small upheavals that BTS Jimin experienced through music as he took on a new challenge as a solo artist.
Jimin began preparing for his solo album in earnest in May 2022. He recorded the preparation process for his solo album, released 10 years after his debut, in 'Jimin's Production Diary'. Jimin's honest side and deep inner story are fully captured, including scenes where he is immersed in song work alone in the studio, constantly consulting with producers, and falling into agony.
Prior to the release of the documentary, Jimin released a poster with handwriting, a keyword interview video for 'FACE', and the main trailer.
In addition to 'The Truth Untold', which was released on the 15th, where Jimin conveys what he wants to say to his fans through a letter, 'Quiz Show' contains a confrontation with producers Pdog, Ghost Loop, and Evan who worked with Jimin on the album. In addition to documentaries, there is a wealth of attractions prepared, such as 'commentary' videos featuring Jimin and the production team.
To commemorate the release of 'Jimin's Production Diary', Jimin will hold a 'Hashtag Event' through Weverse Live on the 23rd. When fans watch the documentary and leave comments with hashtags on Weverse, Jimin will read them and talk about them. On the 30th, a special screening will be held where fans who watched the documentary and Jimin will meet in person.
Kim Ji-won, Ten Asia reporter bella@tenasia.co.kr